#SoulSundaySessions 04: George FM resident babe and radio host Gracie Taylor
In our fourth
#soulsundaysessions
we caught up with Gracie Taylor, co-host of the George FM Drive Show, to talk about her craziest ever on air moment and her first ever fashion show appearance. Gracie told
Remix
editor Steven Fernandez about how she got into radio and about her plans for the summer. As part of the new
Remix
#soulsundaysessions, we've been inviting some of our friends and contributors down to our favourite Sunday spot,
Soul Bar & Bistro
, to have a late lunch and a chat about what they're up to. And, we've been sharing the mouth-watering dishes we've tried over our lunches as well!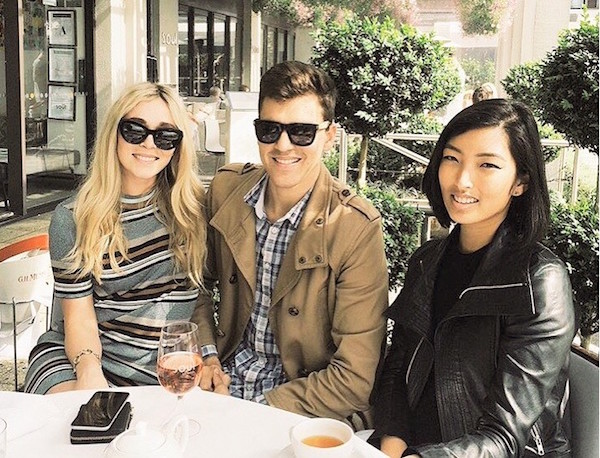 Gracie and Steven enjoyed a bottle of the crisp Two Rivers Rose from Marlborough.
Gracie! What did you get up to this weekend? Have you started getting out and about a bit more with the better weather?
Yes, this weather has been so good lately! I can pretty much smell that long hot summer on its way! I live near Mount Eden so I always try and sneak up there when I get a free morning during the weekends. I kind of have a problem sleeping in - my body clock always wants me to be up and doing something, so I love being active on my weekends because my working weeks are super packed.
Must be hard to fit in being so busy with George FM! Tell us what a normal day is like for you? How does it work between you and Dan with putting the Drive show together?
I am definitely one of those people that thrives on deadlines and being over committed with lots of activities and events on the boil… ha ha. I like to think I work well under pressure. Dan is great to work with. Everyday we pretty much just have a three-hour dance party. We have a mutual respect for each other and at the end of the day, we are great mates. He is so talented musically and I tie everything together when it comes to the structure and technical aspects of the show, plus we banter heaps and it seems to work out well. Our radio show is 100% live on-air, so when we muck up, it's just funny and we laugh it off. We try and make everything as real and relatable as possible for our listeners. We just want everyone to have fun and spread the good vibes.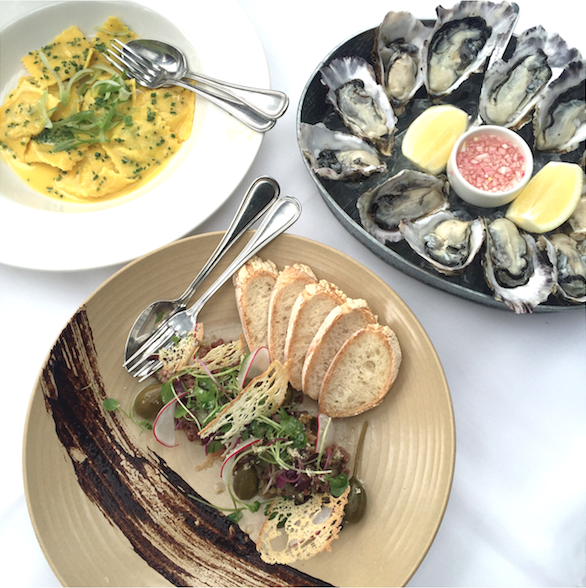 To start, the Savannah Beef Tartare with black garlic, radish and caperberries, the Handmade Waikanae crab ravioli, saffron and shellfish butter sauce along with the famous iced oysters, on a bed of ice served natural with vinegar and lemon.
What's the craziest listener moment or message you've ever had?
We have all had a few crazy listener moments, but I would say my most memorable moment was probably last year when a listener had a baby girl and she named her after me. I thought that was pretty special. I really had no idea the affect or appreciation you can have on someone's day or life.
How did you get the gig? How did it come about? You studied journalism, right?
So, kind of a long story, but I worked two years being a producer/social media gal on Seven Sharp and during that time I was working with Tim Lambourne. He was doing the George FM breaky show with Dean Campbell and Nick D at the time and I filled in for him when he went away. So I was there for a couple months, then got offered the gig! I did George Breakfast last year with Clarke and Aroha, then I got offered the George Drive show with Dan Aux and the rest is history. I didn't even study radio. But I have done my time behind the scenes in newsrooms, both at TVNZ and more recently on the Paul Henry Show.
Are you genuinely really into the George music? Were you ever a dance party chick?
I do love the music we play on George. We have so many neat up-and-coming Kiwi artists who are doing amazing things overseas and here and we love to celebrate them. I can't say I was ever a hardcore dance party chick, but I do love to let my hair down every now and then. I enjoy seeing live music and froth on musicians and performers showcasing their art and not giving a crap about what anyone thinks of them. It's so cool to see people in the moment and sharing their unique talents.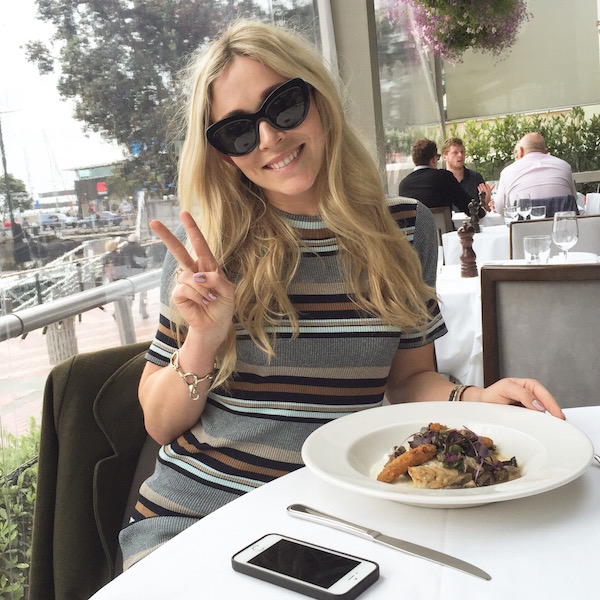 Gracie stuck to seafood, ordering a main of pan fried hapuku (a favourite among Soul Session Sunday guests the last few weeks!), while Steven enjoyed the roasted corn fed chicken, with honey and rosemary parsnips and merguez sausage. Amanda had the Mac'n cheese with shrimp, chilli and lime.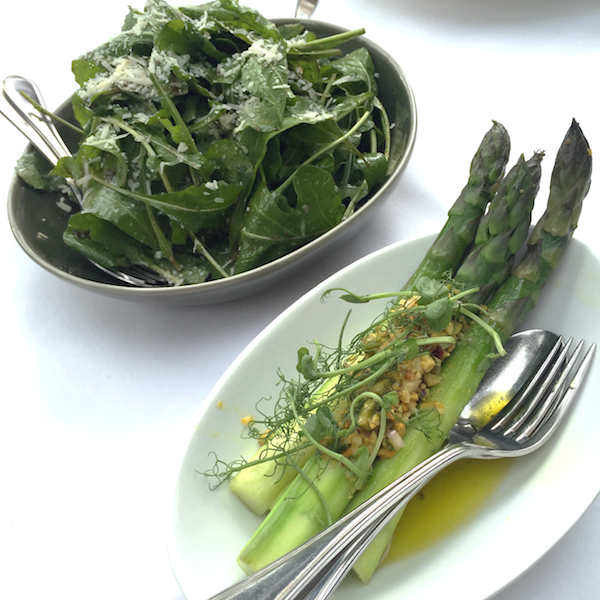 Mains were perfectly complimented with sides of steamed new season asparagus (plated with a pistachio and tangelo aillade) and organic rocket.
Who are your favourite artists and what are your favourite songs right now?
Oooh… boy, that is a hard one. I am digging this song by Format:B called 'Chunky'. It is so fun and silly, and makes you want to jump up and down. I am always constantly 'shazamming' songs. I am also a sucker for any house tracks and I do love my drum and bass. I love Fat Freddies new song 'Razor'; it's a bit darker than their other stuff, but it's still very beautiful. Zhu have some epic new stuff as well. It seems everything they touch turns to gold! I am also a massive Mura Masa fan! Their song 'Firefly' is just gorgeous. There are literally too many to choose! I have new favourites every day.
You're also really into fashion. I saw you had a photoshoot last few days. What was that for?
I have been doing a fun little collab with my good friend Heather Vette who is an amazing beauty and nail artist. Also Petra Bettjeman (jeweler) and Rosie Holt from Rose Tinted Flowers for a little photoshoot at this epic warehouse location in Penrose. It was fun and it's cool to support local girls who are all running their own businesses.
You recently walked in the moochi show at New Zealand Fashion Week. Tell me a bit about that.
It was so fun! I haven't done any catwalk work apart from the odd Fashion in the Field events at the races when I was younger. It was basically a group of awesome ladies and we had on casual/sports luxe gear from moochi's new season and got to strut down the catwalk together. We were all much more nervous than we thought we would be, but we got such a buzz afterwards! We walked down to 'Run the World' by Beyonce and also 'Diamonds by Ladi 6'. It was very 'girl-power'!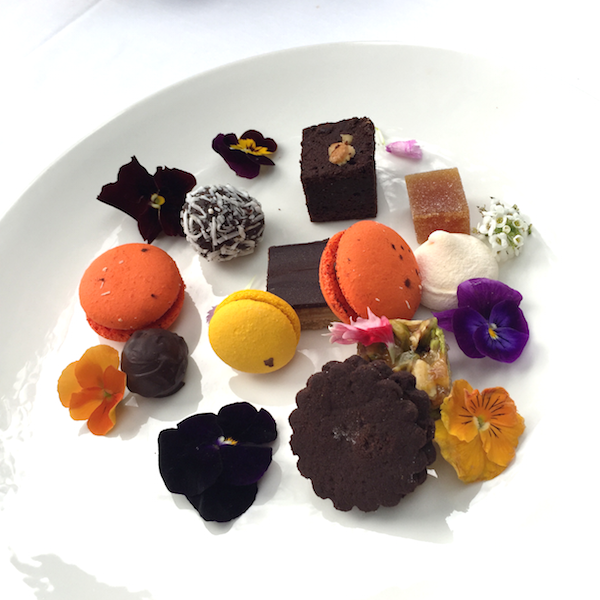 Feeling full, but also in need of a tiny taste of sweetness, they ordered the Soul trinkets, a gorgeous little plate of sweet treasures, which includes a caramel slice, gooey soft centre chocolate balls and miniature cakes.
Here at Soul Bar. Have you been down here before?
Oh, absolutely! I was here just recently actually! I met my Dad here before he went to an All Blacks game and helped him drink a few beers and red wines in the afternoon sun. He isn't from Auckland, so I don't see him much. You can spend all afternoon here and not know the time!
What are your plans for the summer? Heading away?
I will be spending as much time with my friends and family as possible. All my travel plans will be local-ish as radio doesn't really stop over summer. I will probably go from my hometown in Cambridge to Mount Maunganui, and probably hang out in Waipu up north too. I am looking forward to seeing some local gigs, probably Fat Freddies, Shapies and a few festivals as well. Definitely Laneway!
Plans for 2016?
Goodness me, this year has gone so quickly! I am getting involved with a few things at Auckland Cup week at Ellerslie early next year, so watch this space. I have a few goals I want to tick off my bucket list too and I see a possible skiing trip to Japan in the horizon!
Stay tuned for our #soulsundaysessions next week, which will be with fashion babe Jaime Ridge. Anything you want us to ask? Comment below!
If you want to head down to Soul for your own Sunday session (which we strongly advise), then visit Soul Bar & Bistro online here for booking details. Also remember to 'Like' them on Facebook here and Instagram here for their latest menu offerings and news.