The bar making a serious case for rooftop and cocktails in winter
In the last six months, Rooftop at QT has clearly shaken up Auckland's bar scene, winning Best Bar in the Remix Lifestyle Awards. Now, it's setting out to claim its position as a winter must-visit. With a fireplace, outdoor heaters, comforting seasonal dishes and dark and moody finishes, the summer hotspot is equally inviting in the cooler months.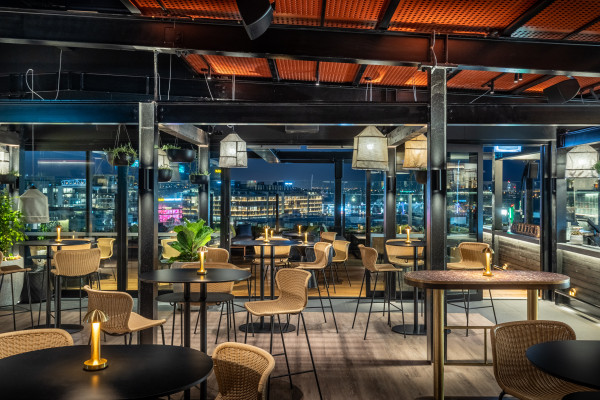 Rooftop at QT has unveiled an all-new cocktail line-up, drawing inspiration from local ingredients and its harbourside locale. Defrost over the RuRu, a classic blend of rhubarb, apple brandy, Hayman's fennel gin and citrus. Or, if you've got a penchant for something sweeter, the Sugar Plum, featuring floral and fruity notes from plum sake, amaretto, Finlandia rose vodka, vanilla and citrus. Guaranteed to get you of the winter funk is the return of a crowd-favourite: the Espresso Martini, with Finlandia vodka, Quick Brown Fox coffee liqueur and espresso on nitro. Set to a backdrop of live beats from Thursday to Saturday, Rooftop at QT is most definitely a winter vibe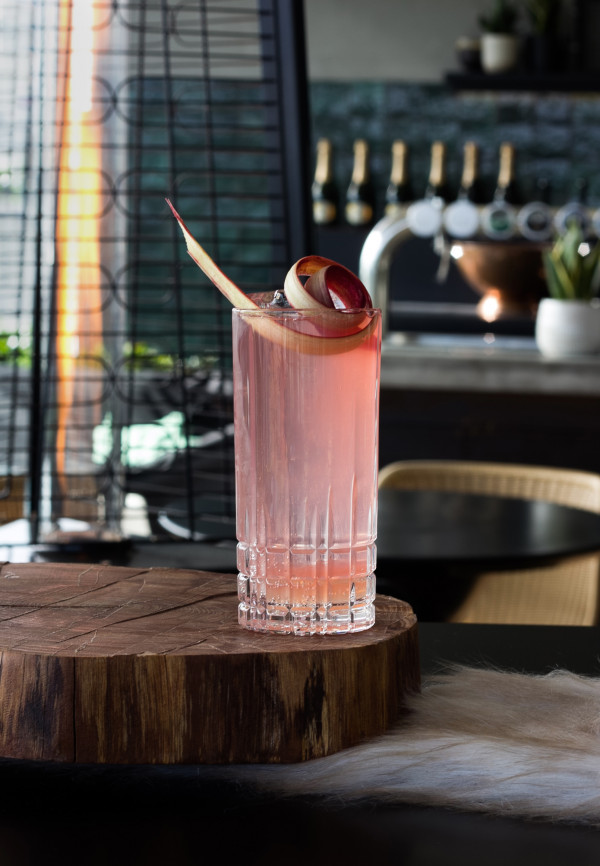 Remix caught up with Egor Petrov, Rooftop at QT's Bar Manager, for an insight into winter at the QT.
What makes Rooftop at QT different from other local bars?
Those views. You really get a sense of place from up here, surrounded by the city and harbour. I love featuring local New Zealand spirits and creating new cocktails inspired by the city and Auckland's culture. It's great to be in a position to support small suppliers.
What's your favourite part about Rooftop at QT?
It's part of a world-class luxury hotel that values individuality and premium dining experiences. The space is beautiful, and QT really believes in pushing the boundaries. We have an incredibly creative team led by Chef Sean Connolly on the culinary side, and we're all encouraged to bring quirky ideas to the table.
Do you have any exciting events in the pipeline?
We're always scheming, so watch this space. We loved hosting Rooftop Yoga with Studio Red Wellness recently. For now, we have an awesome Winter Warmers menu with Glenlivet and are gearing up for Auckland Restaurant Month.