Remix Roams: Bosnia & Herzegovina
Culture, nature and adventure collide in Bosnia and Herzegovina. After travelling to this beautiful country situated in the western Balkan Peninsula of Europe bordering Croatia, Remix Brand Manager Portia Gascoigne recounts her experiences and why this fairytale-like country should be the next destination you travel to.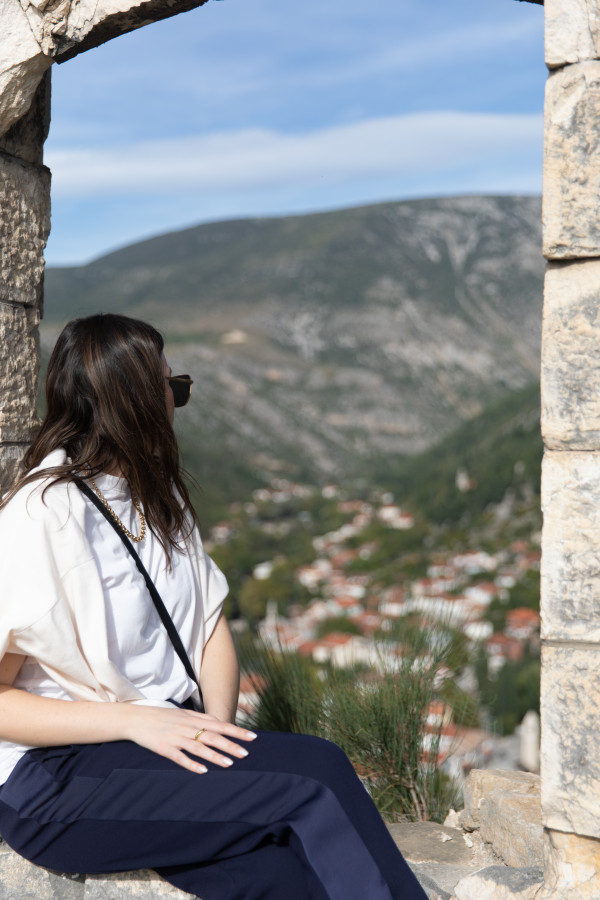 Often overshadowed by a war that ended nearly 30 years ago, Bosnia and Herzegovina is ready to make its name on the world stage by using the power of tourism to position themselves on the map as one of the most exciting centres in the world. To fulfil this goal, the USAID Turizam project is working with local government and community groups to help grow tourism and the local economy. Intrepid Travel, a leader in responsible travel, has also been selected as their tourism partner to promote accessible and sustainable tourism through a wide range of exciting activities which showcase the local culture while supporting local communities. I was lucky enough to embark on a 6-day adventure-filled trip through Bosnia and Herzegovina and learnt so much about their wonderful culture, people, cuisine and way of life.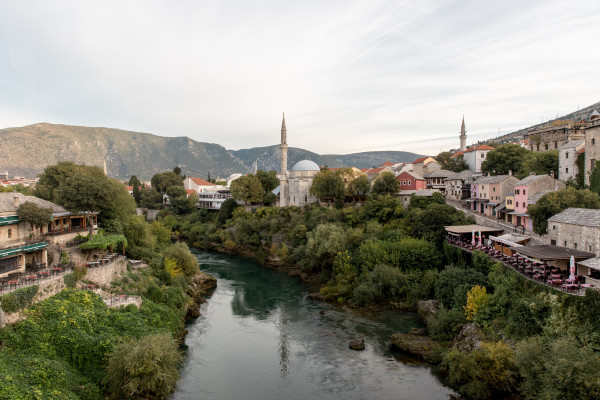 Intrepid Travel has launched a new 8-day expedition travelling through main cities and quaint villages of this land largely undiscovered by tourists. The tour explores the ancient city Sarajevo while hearing the stories of its people, visiting Jajce, the beautiful lakeside town which was the birthplace of Yugoslavia, and includes a wild horse safari on the way to Mostar, the heart of the Herzegovina region. The trip continues visiting Konjic, the adventure capital, with white-water rafting and a 4WD excursion, before heading back to Sarajevo and visiting Olympic hill, where the 1984 Winter Olympics were hosted, with panoramic views over the city.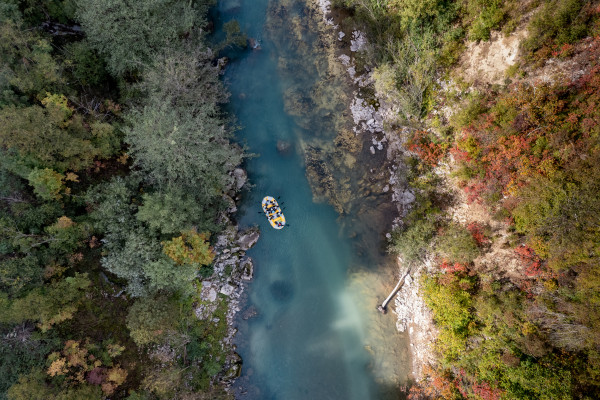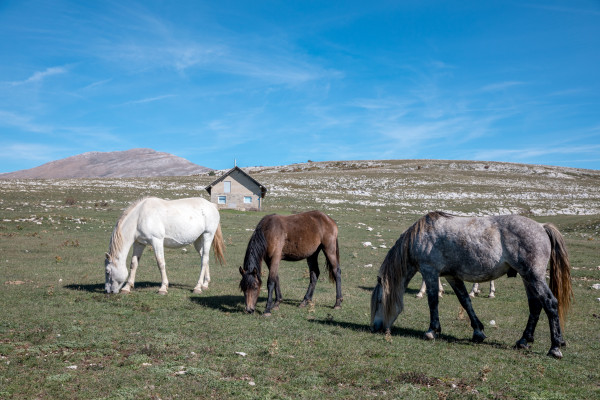 Experiences
Bosnia and Herzegovina has a plethora of unique activities on offer, hosted by amazing local tourism companies. My highlights include going on a wild horse safari with Continental Adventures, riding on the back of a jeep and getting up close and personal with some of 800 wild horses across the expanse of Cincar Mountain in the Livno region. White-water rafting down the Neretva River through picturesque canyons and past waterfalls was an amazing experience and a great way to see some of the region's stunning natural environments. I also visited Josip Tito's bunker, an impeccably preserved underground nuclear shelter from the Yugoslav era that has just recently opened to visitors which was so fascinating.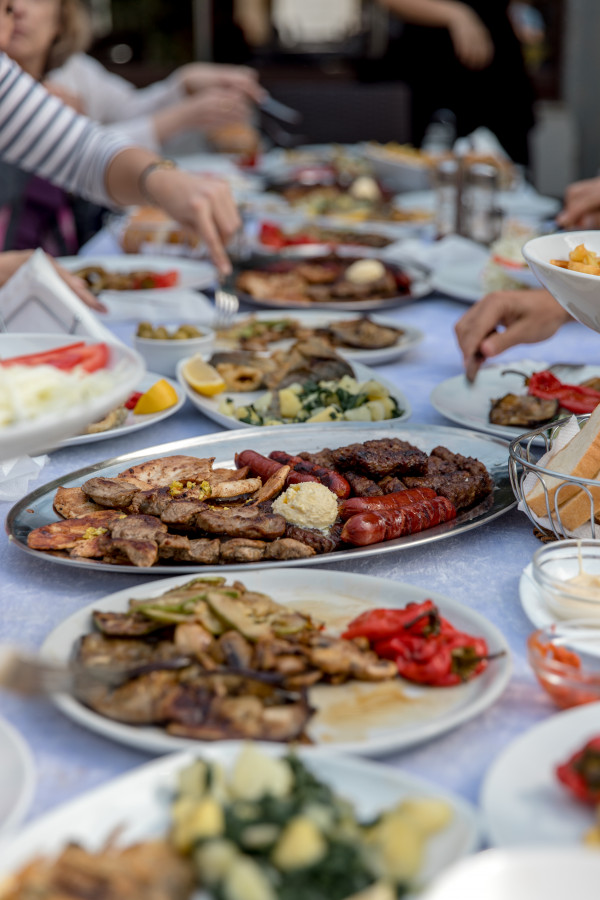 Cuisine
Traditional Bosnian food has both Turkish and Mediterranean influences. Local staples include organic meats, fresh fish, vegetables and locally grown fruits, such as pomegranates, tangerines, plums and grapes. Throughout my trip, I tried a lot of their delicious national dishes accompanied by gracious hospitality from locals who were so generous and excited to share their cuisine. A very special experience for me was an evening hosted by Bosnian Cooking Lessons in Sarajevo hosted in a local home. The lovely Mufasa and Mersiha welcomed us into their house and taught us how to cook their famous Burek, a savoury flakey pastry traditionally filled with meat, which was accompanied with vegetables from their garden, homemade juices and Reiki wine. Over dinner, they shared stories of surviving the war, living underground and how it has changed their outlook on life.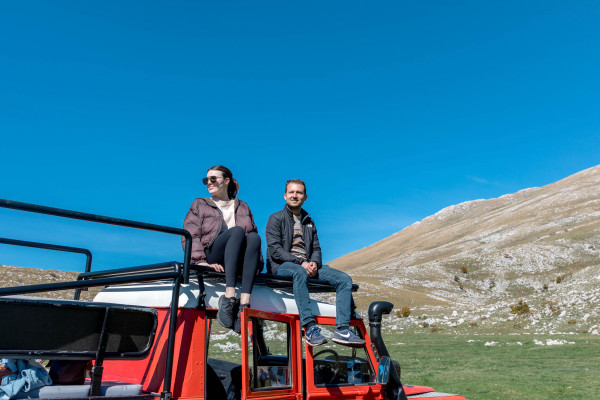 The People
After meeting so many incredible local people including our tour guide Muhamad, the USAID Turizam team, hospitality staff and tourism company operators, their sense of pride for their country was so heartwarming. Living in a country which is often associated with war and hardship, their passion for their country's restoration, and sharing it with visitors and new generations, was truly inspiring and their optimism has put a lot into perspective for me. The sense of hope and enthusiasm felt in the people of Bosnia and Herzegovina is reflected in their generosity, compassion and consideration for their communities. Overall, this is what endeared me to Bosnia and Herzegovina the most and made for a truly unforgettable, exceptional experience. I highly recommend visiting this incredible country if you want to trailblaze the path less travelled filled with adventure, nature, great food and wonderful, welcoming people.
Intrepid Travel's Bosnia and Herzegovina Expedition is available to book now, tours starting May 23rd 2023