Remix puts the new Lexus Electrified range to the test
In celebration of Lexus's Electrified vision, Remix brand manager Portia Gascoigne was lucky enough to embark on a two-day road trip to experience the brand's new electric models and next level of personalised luxury. Travelling from Auckland City via Waihi Beach to beautiful Tauranga, here's what Portia thought of the Lexus NX 450+ and the all-electric UX 300e…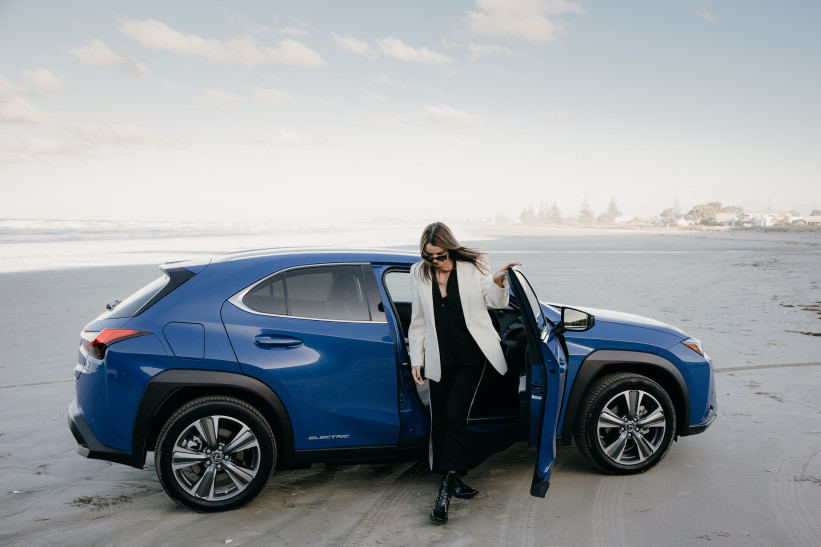 Personalised Luxury
Driving the new Lexus electric models was a unique experience. The cars are fitted with a myriad of controls and functions that make for an extremely personalised ride. The Tazuna cockpit in the NX 450+ boasts smart engineering for intuitive vehicle command while keeping me confidently focused on the road. I loved the 14" Apple CarPlay multimedia screen with voice recognition that enabled me to control the music, navigation, and air conditioning, all with a simple 'Hey Lexus'.
Lexus New Zealand also exercised their signature personalised luxury with special touches throughout the journey, including leading us to several gorgeous retreats and hidden excursions near Waihi and Tauranga - as well as having coffee orders and favourite roadie snacks waiting!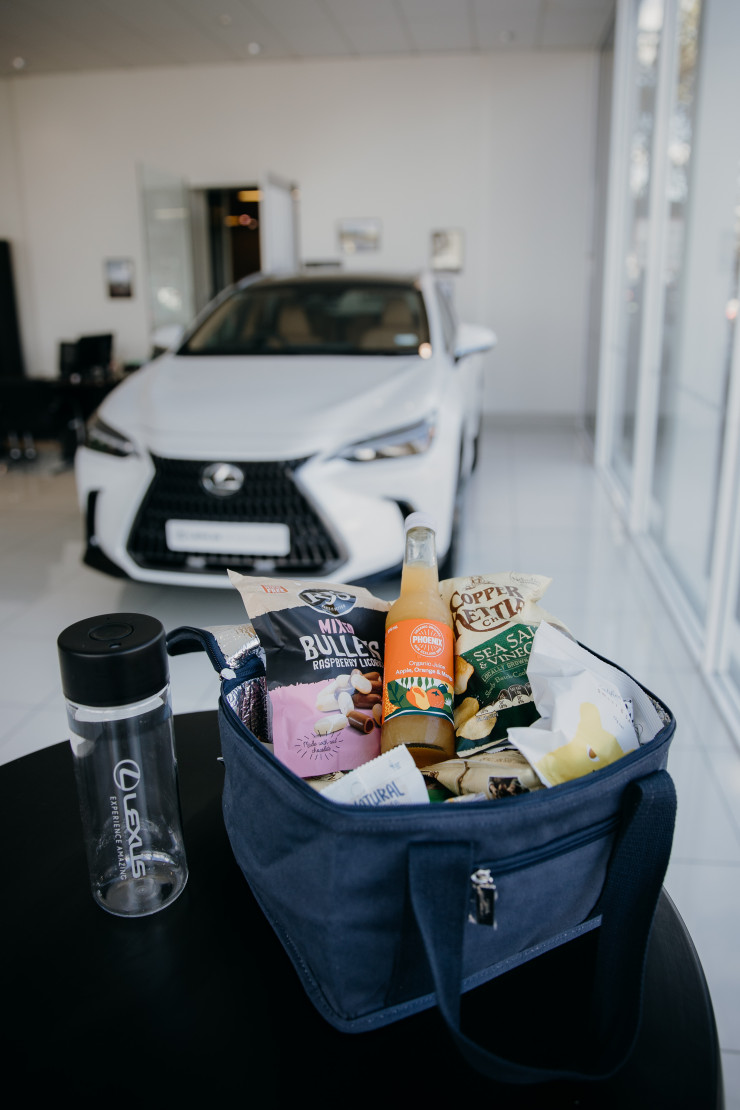 Design
Being a design enthusiast and fashion lover, a car that not only performs well, but looks great, is important to me. The Lexus UX 300e and NX 450h+ herald a modern and avant-garde aesthetic that is sophisticated, yet still understated. In the UX 300e, I loved the contrast leather seats with sashiko-inspired quilting, as well as the sporty silhouette complete with a front spindle grille, echoing the zippy nature of the car.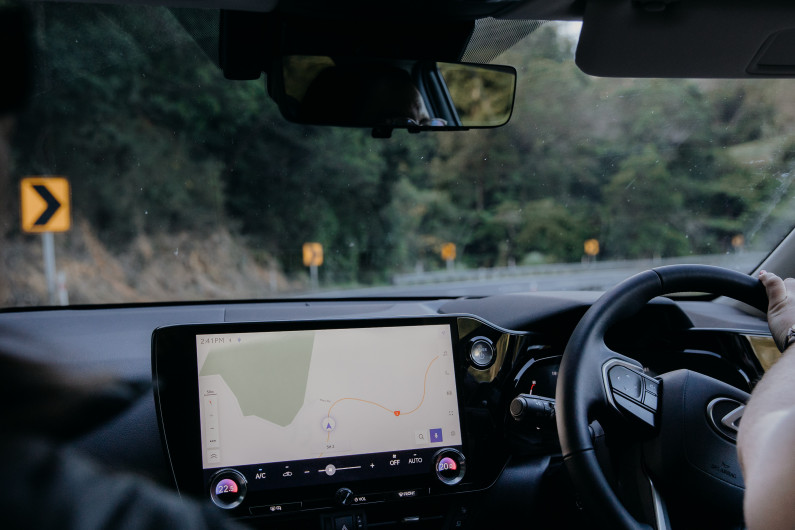 Meanwhile, the NX 450h+'s super modern features such as the e-latch touch doorhandles and wireless phone charging drawer came in very handy. The new NX bodywork is also very sleek with contrasting curved surfaces and sharp angles, designed to deliver improved aerodynamics, fuel efficiency and noise reduction – all of which I noticed throughout the ride.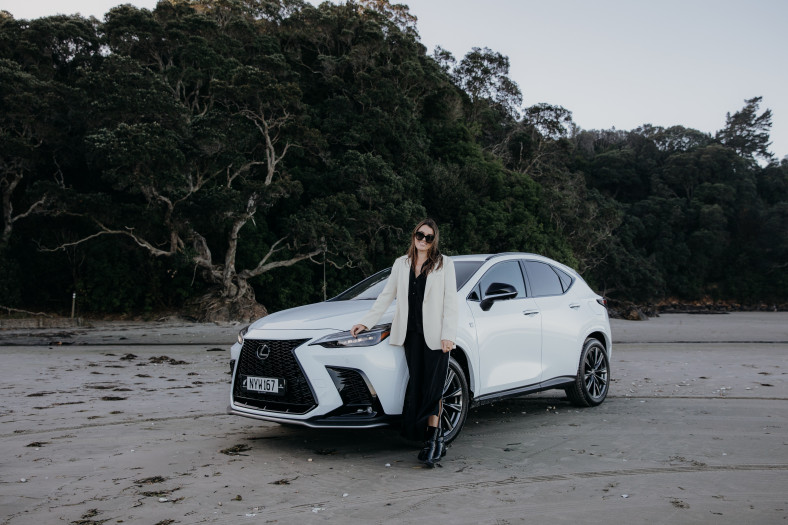 Electrified
As I make more of an effort to be eco-conscious and adopt a more sustainable lifestyle, I love that Lexus' ethos and design aligns with my personal values. On an ambitious quest to achieve ​​carbon neutrality, Lexus' shift to EVs has it well on track to achieve these goals.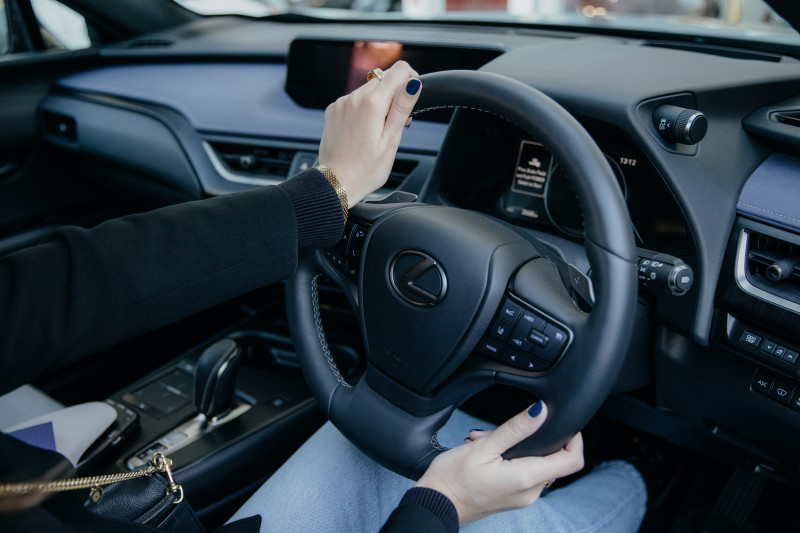 Driving on the open road in a fully electric car was an experience like no other. The UX 300e has different driving settings, including eco, normal and sport modes, and accelerates from 0-100 km/h in 7.5 seconds. Luckily, the head-up display showed the current speed limit to stop me from having too much fun! Having not driven an electric car on the open road before, I was intrigued to see how long the battery would last. But with a 360km driving range, I comfortably made it to Tauranga without even thinking about a charge. The NX 450h+ has around 87km of EV driving range, which is perfect for commuting around town, and for weekend roadies it can operate just like a standard hybrid EV.
Become immersed in Lexus Electrified. Book a test drive at your local Lexus dealership and experience personalised luxury with Lexus and their amazing team. With the all electric UX 300e starting at $79,900, the inevitable switch to electric has never been more attainable.