Remix Lifestyle Awards 2023: WIN over $4000 in prizes
After a call-out to over 100,000 Remix readers, the results are in!
Thank you to those who had your say during the awards and entered in the draw to win over $4000 + in prizes. For those of you who haven't yet entered, you have one last chance to enter before we draw the lucky winner on Friday, July 7th.⁠
⁠
This incredible prize includes generous contributions from winners and runner-ups across each category, including Best Hotel, Bar of the Year, Salon of the Year and Beauty Brand of the Year. ⁠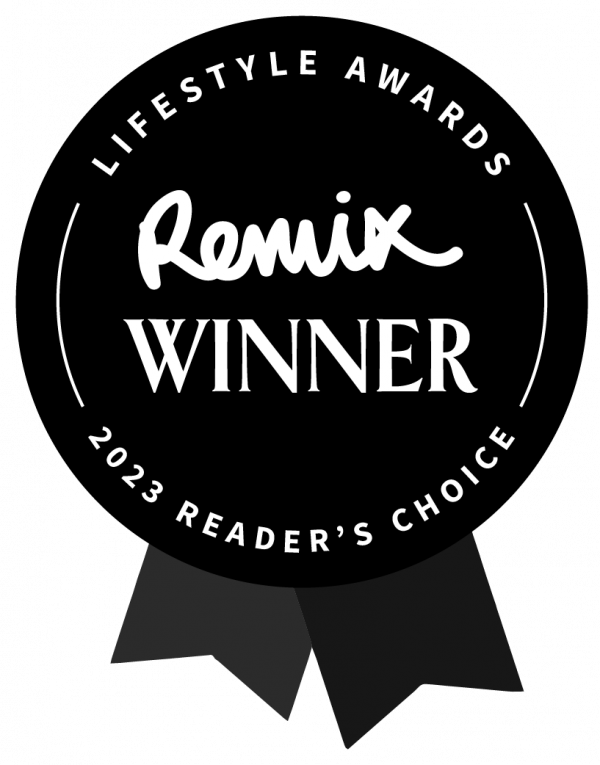 WIN
The Cove Waipu - $200 dining voucher
KOL - $150 dining voucher (Must be 18+)
Caci - $500
Murad - $352 skincare pack
QT Rooftop - $200 voucher
Glasshouse Fragrances - A Tahaa Affair car diffuser - $49.95
Icebreaker - Women's MerinoLoft™ Collingwood II 3Q Hooded Jacket $849.99
OR Men's MerinoLoft™ Collingwood II Jacket $699.99
Rodney Wayne - $150 gift voucher
Stolen Girlfriend's Club - 'Big Trouble' bag $499
The Hotel Britomart - $200 voucher
Wabi Sabi Salon - $150 salon service voucher (Services only, to be used in one booking)
Superette International - $500 voucher
Savor Group - $400 voucher (To be used at any Savor venue, including winning restaurants, Bivacco and Amano)
Aleph - Lucid Lip Gloss/Balm, Hybrid Eye Pigment Atmos and a Liner/Brow brush - $155
Entry is open only to New Zealand residents only. No responsibility is taken for lost, misdirected or incomplete entries. Entries are limited to one per person. By registering their details, entrants give permission for Remix Magazine (LP) NZ to post, email and mobile text message updates. The prize package must be taken as offered and is not exchangeable, transferable or redeemable for cash. Entrants must be aged 18 years or above and live in New Zealand. Anything not specified in these terms and conditions as being included in the prize package is excluded. The winner will be drawn on Friday, July 8th 2023 and contacted via email (ensure to check spam). The promoter is Remix Magazine (LP) NZ, 67 Ponsonby Road, Ponsonby Auckland.