A sit down with dynamic duo Carena & Bex West of Clique Fitness
We got an insight into the NZ sisters who are building a fitness empire and the sisterly love behind Clique Fitness.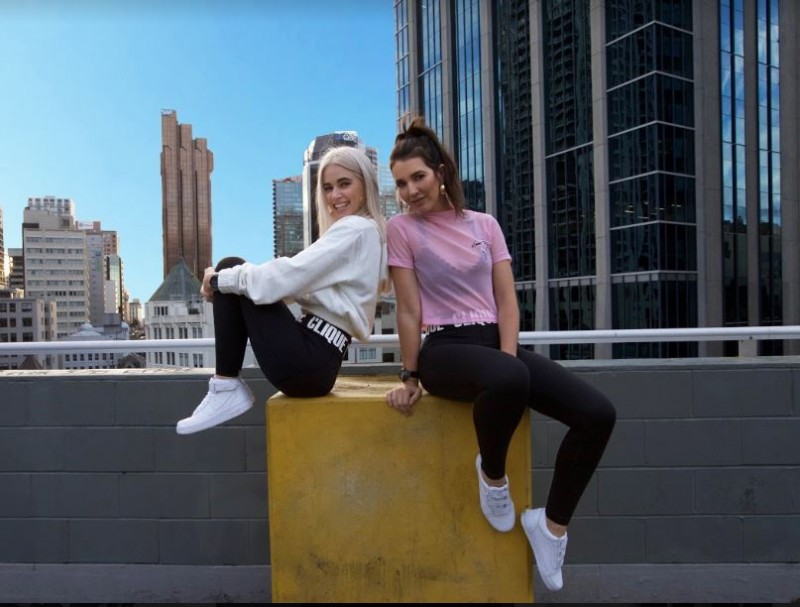 What an empire you're growing together! Can you tell us a bit about Clique Fitness and what you've achieved together so far?
Bex: The fitness brand we created together, Clique Fitness, has been active for about 18 months and we are entirely in awe of the community growing around it. From the beginning we said we wanted to be more than just a fitness brand - we wanted to bring women together. Over 8,000 pairs of tights later, we've helped people from all over New Zealand, Australia, the UK, US, parts of Asia and the UAE feel comfortable and more confident while they're working out.
How did the idea for Clique Fitness come about?
Carena: Initially, we saw a gap in the market for a pair of compression tights that were affordable, but would also be able to rival any competitor. We wanted to create something people would want to wear, not just because of the benefits of a quality product, but because it made you feel fricken awesome. We'd both been affected by sub-par activewear, and we were struggling to find a solution that was already on the market. This was when we decided to create a pair of tights that didn't cost an arm and a leg but encompassed all the benefits you'd expect of a high-quality product and looked rad too.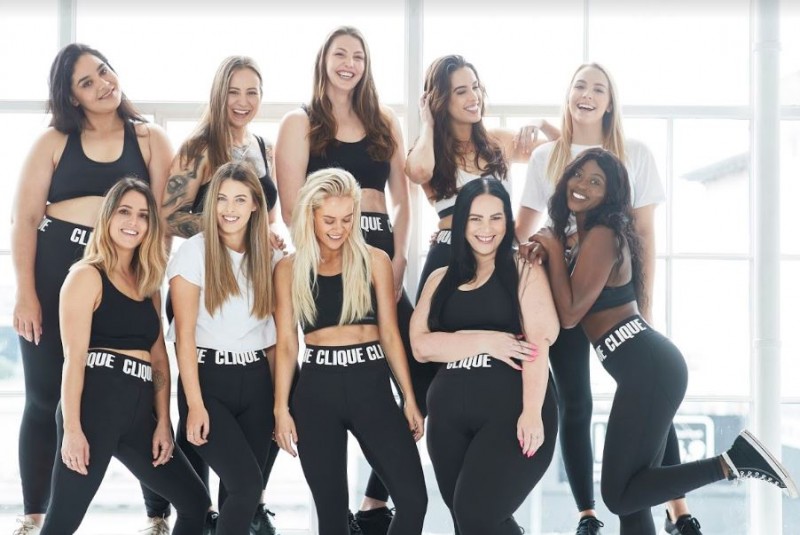 How does Clique differentiate itself from other fitness brands?
Carena: Clique isn't just a fitness brand; it's a community. Clique Fitness allows those who wear the brand to be a part of something bigger - a collective of people who are encouraged to support each other. It's pretty f****** cool. The support paired with a high-quality product that lives up to the hype is something that other brands can't provide.
What does it mean to be a part of the Clique?
Bex: When we were deciding on the name of the brand, we were looking for a word that embodied the community we were striving for. Next thing, Kanye starts playing, and as they say, the rest is history. Being a part of the Clique means you're a part of the family. We'll support you (both with tights and emotionally), root for you, help you along the way and share your achievements. We got you.
Do you think your sisterly bond has changed since working together?
Carena: We definitely didn't hang out as much [laughs]. Although we were close before when we started Clique we were living in different cities. This put a strain on the business, and it wasn't until we were both living in Auckland that Clique started to thrive, along with our personal relationship. Having lived in different countries for a large part of our lives, this is the closest we've ever been, both relationship-wise and in terms of distance.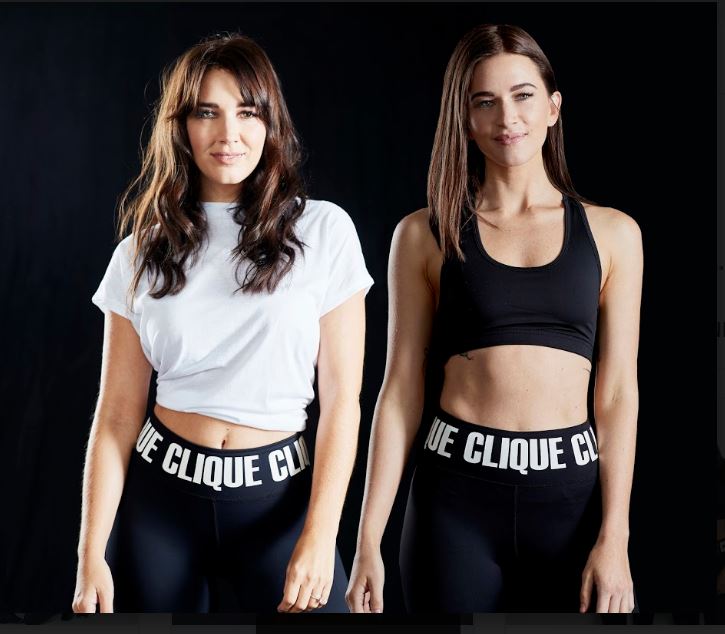 Do you think the way you resolve differences in the workplace differs from others who aren't related?
Bex: Probably - do business partners stop talking to each other, and then an hour later one asks if the other is hungry? [laughs] Our close relationship means we're able to openly and comfortably express our feelings about subjects where we might not see eye-to-eye. It's possible that because we were brought up in the same way, our conflict resolution techniques are similar, which is something that other business partners might lack. We, of course, have our differences, but we can usually figure it out.
Fitness wear and fashion go hand-in-hand - do you two have similar style?
Bex: We both appreciate a good sneaker, although, I'd say you'd be more likely to see me in them. I'm in activewear at some point every day and tend to lean towards a laid-back street style that very rarely features heels. I do love a barefoot /sundress combo from time-to-time.
Carena: As well as building Clique I'm an Auckland Racing Club ambassador so around the racing season you'll find me a lot more dressed up, and I'm not afraid of a pair of heels! On the other side, who doesn't love an oversized jumper and bike shorts combo.
What do you love most about working together?
Carena: Working with one another removes the fear of failure and replaces it with the freedom to test ideas and bring those ideas to fruition. Oh, and the lunch meetings, which are usually Mexican. Because guac.
Business vs personal life - how easy is it to switch off?
Bex: It's surprisingly easy - when we work, we work. When we don't, we order Uber Eats and binge watch American Horror Story.
Clique Fitness is doing well for such a young company! What's next?
Bex: We're stoked with how the brand is being received, and we're looking forward to continuing building it! Next, we'll be expanding the range (we've just released our first limited edition colour) and, without giving too much away, we will be introducing a new style to the classic collection that will be perfect for the warmer months.
How do you feel being siblings as well as business partners has helped you along the way?
Carena: Knowing each other so well provides us with a deep sense of trust that many business partners may not have. This helps us make decisions for the business individually that we know we'll both be happy with, and gives us the ability to provide the emotional support we both need at times.
Do you two have the same working style and ethics?
Bex: We have the same work ethic and values for sure. Our working styles do differ, but that's not to say they don't align. What one of us lacks the other makes up for, so it's a partnership that works for us.
cliquefitnesswear.com