NZ's most Instagram-worthy hot spots
Summer is officially here, and it's safe to say that we're already feeling those summer vibes. Endless hot days, road trips until your hearts content and sun tan or sunburn, we couldn't be happier that our favourite season of the year is finally upon us.
Whether you've got a free calendar over the Christmas and New Years period or are working away instead, everyone needs to lock in a day trip at some point or another. Lucky for you, we've got a list of five of the most Instagram worthy locations that you must visit this summer to make the most of the (hopefully) beautiful weather and picturesque views we have in little ol' NZ.
Goldie Bush Walk
The Goldie Bush Walkway is one of Auckland's west coast treasures. Located between Muriwai and Waitakere, this 5km walk has stunning views throughout it. If your looking to be surrounded by nature, you've got it along this track. While your there, don't forget to take a candid gram crossing the Goldie bridge and make sure to view the Mokoroa Falls also.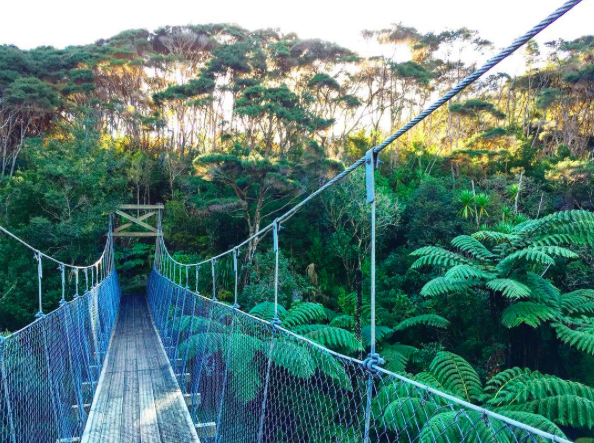 Anawhata Rock Pools
Unleash your inner mermaid and get your chill on in the rock pools located at Anawhata beach. These pools call for an adventure as you'll have to be up for a wander to find them. Keep in mind that Anawhata can only be accessed by foot, so make sure to bring some comfy shoes for the trip.
Blue Springs, Putaruru
Known for being one of NZ's best kept secrets, the Te Waihou Walkway is a breathtaking walk leading to one of the purest sources of water. The Blue Spring is a perfect day trip for those who want to check out some of the beauty that our country has to offer while snapping away the crystal clear spring.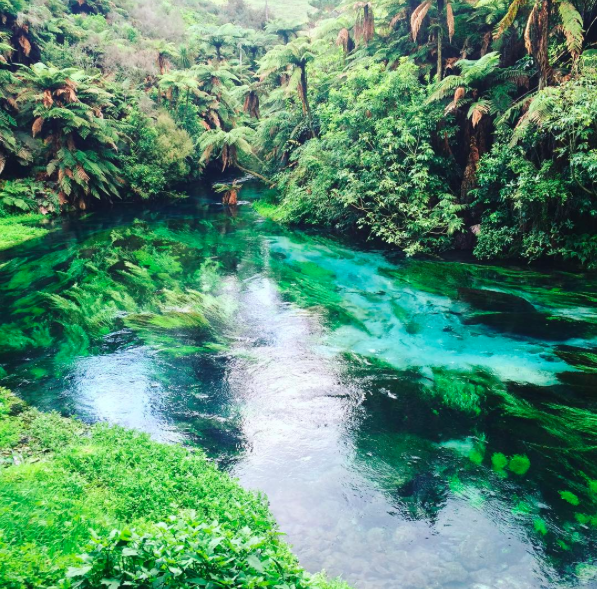 Matapouri Mermaid Pools
One of the Tutukaka Coast's finest is Matapouri Bay. This white sand beach holds the gem of the Mermaid Pools, which is a trend to visit over summer. This deep beauty of a pool is the perfect spot for a gram so be sure to bring your iPhone along for this visit to the beach.
Omanawa Falls
If you're up to chasing waterfalls this summer, make sure to add Omanawa Falls to your list. These dreamy falls just outside of Tauranga have the perfect swimming spot underneath a 35-metre waterfall. Capture the moment of this beauty with a candid shot, we know we would.