We talk vino with 2018 New World Wine Awards Chair Jim Harré
The results are IN, my friends, and this year the New World Wine Awards have presented a stronger lineup than ever - both in the judging panel and the results!
We are so lucky as Kiwis to have such a booming wine industry in our own backyard, as well as easy access to some of the best brands from across the ditch and further afield. Now, some of us (guilty) have a chronic fear of being tut-tutted at for ordering the most reasonably priced wine on the menu, either by our more wine-inclined friends or the educated bartender. The New World Wine Awards were developed to celebrate and showcase the fact that quality and price do not go hand in hand, and instead round up the best and brightest drops that won't make you wince at the checkout.
Highly regarded awards Chair Jim Harré and his carefully curated panel of 16 expert judges did the hard yards for us and did three days of blind taste-testing to bring us 63 Gold, 223 Silver and 526 Bronze medal winners. Check out the full results here. Now we can simply look for those shiny medals to enjoy the fruits (grapes?) of their labour, as the 50 top drops are in New World stores now. No bottle will set you back more than $25, and all finalists are extremely high quality, so really, you'll feel like you've won gold too.
We sat down with Jim Harré to chat about the wine industry, his top picks this year and his extremely impressive career.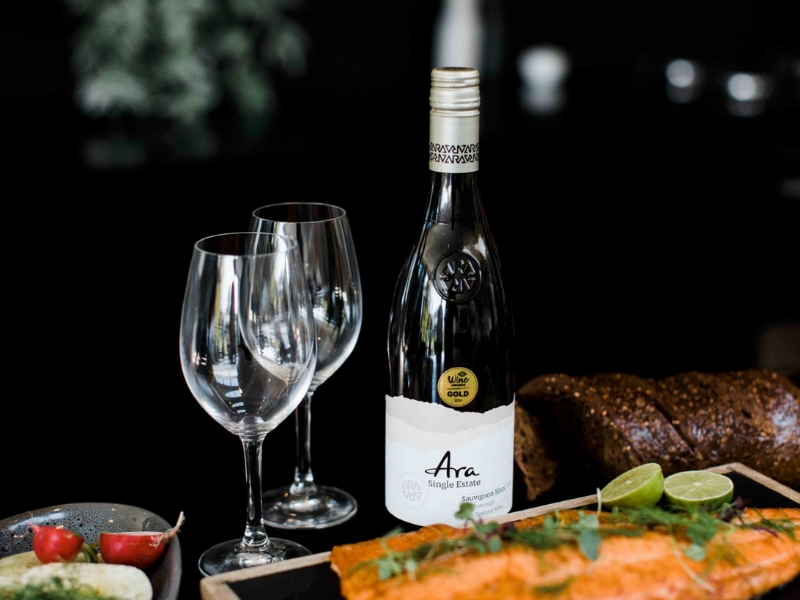 Other than the New World Wine Awards, what does your day to day job entail?
"I work as a wine judge all over the place. I worked for Air New Zealand as a flight attendant for many years, and had lots of time off so I did wine-making by correspondence through various places in New Zealand and Australia.
Now, I do the wine selection for Air New Zealand, along with John Belsham, I judge in the UK on the panel for the International Wine Challenge, which is the biggest competition in the world. I judge in San Francisco, Japan, China, I chair a competition in Australia and I'm a panel peer in another competition but I'm taking that over next year. And in New Zealand - up until this year I'd judged in almost every show including what was the Air New Zealand wine awards, but I'm one of the judges rotated off those awards this year so I'll be judging in that again next year."
Wow, so a lot! How did you get into the industry?
"Basically I got into the industry because I was fortunate enough to go on a bus trip up to Martinborough with a group of masters of wine, and the guy I was sitting beside was a wonderful old character named John Avery. We spent a day tasting together and at the end of it he said "you have an amazing palate, have you looked at getting into wine judging?".
It wasn't something I'd ever really thought about, but I'd always had an interest in wine because my grandfather and father were winemakers, and so is my older brother, so there was always a strong connection there even though I'd never thought of being directly involved in it. I applied for various positions at wine shows, and in those days - the late 80's to early 90's - you applied for a position as a steward in the show. From there you sort of worked your way up through it. It was one of those interesting situations where you never knew whether you'd be invited back! You'd do the show, and you'd hope you had been good enough, and if you got an invite the next year then you'd think OK, obviously I was!"
What do you think sets the New Zealand wine industry apart from our competitors?
"I think there are a couple of things that really differentiate us. Firstly, we're quite an expensive industry. Our labour costs are quite high, the costs of land and production here are pretty high; so there's no point in producing cheap wines if you're spending a lot of money to do it. So our wines are all really high quality. Imagine you've got a pyramid, and you're looking at Italian or Spanish or French wines, basically the bulk of their wines are that bottom level wine, and a very small portion of top wines. The New Zealand pyramid is almost inverted! We produce very little cheap wine and an amazing amount of very good wines.
The second thing we do - we've got a very innovative approach. We've never been restrained as a country by specific wine rules, so we're able to ask what the best way to do it would be. We had an industry really focussed around dairy so we had this amazing ability to use refrigeration and manage large volumes of liquid in sterile conditions. We aren't bound by 'regions of origin' like Europe, which means we can try wherever we think a grape could grow well. So those are the big things we've done, plus a lot of young winemakers in the 70s and 80s went overseas, worked in different places and brought back the skills and then built on those skills here."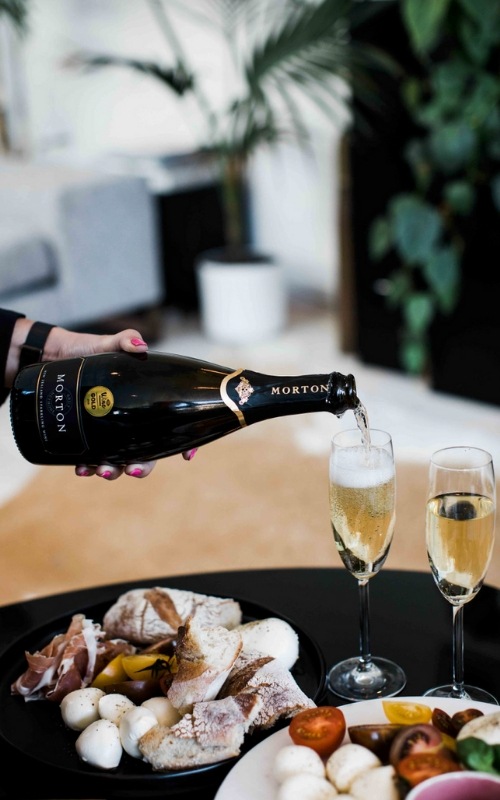 Do you have a favourite wine variety?
"That's really difficult for me! I'm always impressed by Chenin Blanc; unfortunately we don't do enough of them here. The French Chenin Blancs are extraordinary wines! And they age brilliantly. I love Riesling; you can get that amazing range from a bone-dry Riesling with a searing mineral character right through to a sweet and luscious Riesling.
In terms of reds, Pinot Noir is always fascinating because it's such a fickle grape. You can produce the most amazing wines in a region one year, and the next year will be a complete disaster. The grape is so dependent on everything falling into place to produce a great wine. Fortunately in New Zealand, we're one of the few places in the world where we can grow it really well."
Pinot Noir is definitely my favourite! So are there any key components you look for in a wine when you're judging?
"I guess one of the mistakes people make is they think we look for wines that we like, and that's not necessarily correct. We look at wine from a point of view specific to the varietal - if you've got a glass of Riesling, you want it to taste like Riesling not Sauvignon Blanc! It needs to be true to how to variety should be.
Next we look at whether there are any faults with the wine, and then balance. Balance between tannins, sweetness, acidity - all the components that create a balanced wine - then we look for the X-factor. We look for what takes the wine out of the ordinary to the extraordinary level.
You build up a very good memory for wines; I can still remember vividly a glass of French Pinot Burgundy called La Tache that I had in the 80's! For me that's the pinnacle of what Pinot can get to. I look at Pinots now from what I really liked in that wine, and if it's approaching that then it's in the silver to gold medal range.
The other thing people tend to forget about judging wine is that it's consensus driven. The whole panel is usually very consistent on whether the wine is faulted or not, other than that we all see it slightly differently. So people look at a wine and from one competition it has a gold and another it has a bronze, and think it's all very inconsistent. But what usually has happened is that you've had two judges in both instances who went silver, and then a judge who really liked it and went gold, and because someone said gold it has been tasted again. If someone went bronze on it and has argued strongly that they don't see it as a silver it will end up as a low silver or a bronze. There's always going to be some variation, but consistency of judges is really important."
How do you choose the judges?
"You need balance, and every judge has to have an ego! If they don't have an ego they're probably not going to be a great judge because you have to be confident in what you're doing and defend your choices. But equally, because it's consensus decision making, you also look for people who know which fights to pick - the ones they're really passionate about. It really is a team environment too."
Other than the 'under $25' criteria, is there anything you think sets these awards apart from other NZ competitions?
"Well, it's very much a customer focused competition. No different in the judging standard! We have no idea what the wines are, all we have in front of us is 40 different glasses of wine on numbered squares. We know the variety, the country of origin and the year it was harvested. In discussion, we look at quality in how the customer should look at those wines. There's no other competition where we have those sorts of discussions. It's normally set up as just a benchmarking process.
The change that this competition has championed is that these affordable wines should be the same quality as from any other awards. The notes we put together are very consumer friendly, and while we judge the wine seriously we also try to make sure there is an element of fun in the information we put out on them. Lots of technical discussion between the judges, but what we put out is approachable and understandable for our consumers! Less technical, just this is how the wine tastes. And you might not like the wine - an analogy I often use is that if you don't like kidneys, it doesn't matter how well they're cooked, you probably still won't like them, and if you can't stand Sauvignon Blanc… I can recommend a great Sauvignon Blanc, but you're probably still not going to like it!
These notes also have a description of the variety for if you've never tried it. So you can think 'oh, this is something I might like', or 'no, I don't think that's for me'. That definitely makes the awards different from any other along with the under $25 component. Most wines sold in NZ are under $25, and are drunk within 24 hours of purchase! When people buy wine here, they're buying it for the immediacy of the occasion, so these awards look at wine as that consumer sees it."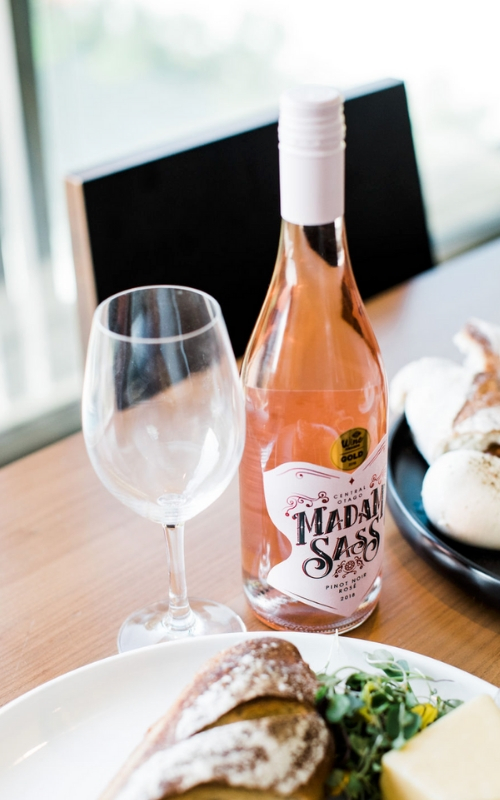 So you touched before on cost of production - do you think the under $25 threshold makes it more difficult for some varieties?
"Yeah, if you look at the results - and this is just rule of thumb because it also depends on years and things - Gold medals tend to be around 4-6% of the offering. If you look at the more expensive to make (Bordeaux styles, NZ Syrahs etc.) there isn't an equal volume, because less do retail for under $25. The thing that always amazes me is when you look at wines like Pinot and Chardonnay, which are quite expensive to produce, we still get an amazing range at that price point. For example, last year at the Air New Zealand Wine Awards - which is open to all prices - the best wine was a 2016 Dashwood Pinot which is $14.99! It beat everything else! And at the New World awards that one won gold as well. So price should be a good indicator of quality but it isn't always. That's the great thing about these awards; it's showing people they can drink well with bottles of wine that aren't outrageous. I try to drink wines between $15-$18 because you can get some awesome wines in that price range!"
What are your top three picks?
"For this year, the Wither Hills Chardonnay and the Shaky Bridge Pinot Noir, and I really enjoyed the Mo Sisters Red Blend. The other one that absolutely stunned me - I would never have picked up the bottle - was the Queen Adelaide Moscato. It's an absolute knockout, just beautiful. As a summer wine it's spectacular. And the Madame Sass Rosé! There's plenty of wines in the awards to have a play around with and have a look at."

Are there any younger Kiwi brands that you think are ones to watch?
"One that I like that has come through this year is Harwood Hall. It's primarily a Marlborough wine brand. They've put together an amazing Sauvignon Blanc this year! The other one I really liked was te Pā, another great Sauvignon out of Marlborough. The interesting story with it is that Otago University did an archeological dig two or three years ago on what they think was originally an island. They found the remains of what they suspect was a very early Maori village. The vineyard is planted on the side of this site and the family who own it is part of the iwi who have always been there. They've produced two awesome wines that have come through the awards.
In terms of varieties coming through - I don't know if you've tried any Albarinos - they're a bit like a Pinot Gris but with a hell of a lot more flavour. It's a variety that works incredibly well with seafood! It's traditionally grown on the coasts of Portugal or Spain but we've had some great ones come through this year."
The Top 50 Gold medal-winning wines are available in all liquor-selling New World stores nationwide until 18 November 2018 or while stocks last.