There are just eight Mondays left in 2017! That's a bit of a scary fact, we know.... BUT it's also pretty exciting that in eight week's time we'll be celebrating the start of the new year. A new year is always cause to get dressed up and spend time with friends and family, but it's also the best time to get organised and ready for the year ahead. While we don't want to jump the gun on 2018 and wish away the rest of this year, we think we've rounded up the very best products to help you enjoy the last eight weeks of 2017.
From delicious cider flavours to a stunning new collection from Sass & Bide, feast your eyes on our favourite things this Monday. Enjoy!
Sophisticated Cider Flavours from Somersby
As you know, we're big on celebrating all of the good things in life - and if you ask us, sunnier weather is definitely worth celebrating! Our favourite way to say "Cheers!" to sunshine and balmy days is with Somersby Cider. When it comes to traditional cider flavours such as apple, pear and blackberry, Somersby delivers crisp, refreshing tastes all round. But throw flavours such as blueberry, red rhubarb and our personal favourite, elderflower lime, into the mix and we'll be finding any excuse to celebrate over a chilled glass of cider! Bonus: Somersby also has a lighter, less sweet range of sophisticated cider called the Orchard Collection. Available in Sparkling Rose and Secco, these elegant ciders the perfect after-work aperitif or mid-afternoon refreshment with friends. Check out the rest of the flavours, here.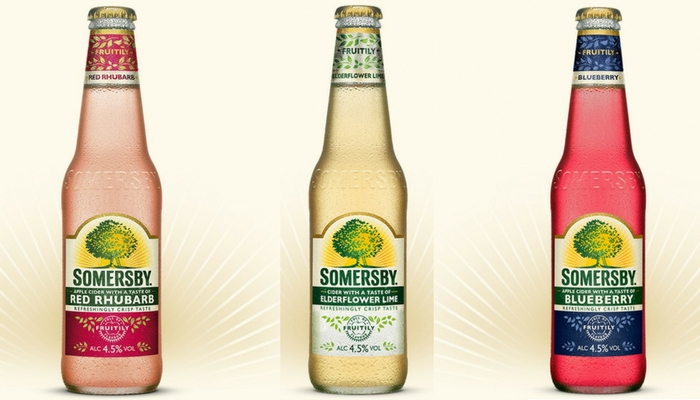 Cathy Pope's Dreamy Amalfi Coast Collection
If you're anything like us, you spend a good portion of your time dreaming about the Amalfi Coast. Well, now you can wear a little piece of Amalfi, literally. Cathy Pope Jewelry's new collection, Amalfi, is a modern twist on classic Italian designs, combining everyday statement pieces with a luxury aesthetic. The collection is comprised of Maltese Cross pendants on traditional Italian fob chains, elegant cocktail rings, and chandelier drop and stud earrings, all of which are as easily worn with evening attire as they are with everyday wear. The clean, modern designs are timeless with nostalgic nods to Italian history - designer Cathy Pope says she found images of Sophia Loren in the 60s to be a huge inspiration when creating the collection. We may not be off to the Amalfi Coast anytime soon, but in the meantime, we want every piece of the Amalfi collection! Feast your eyes on the rest of the collection, here.


Sunless Tanning Perfection from COOLA
Sunless tanners have come a long, long way since the days of Oompa Loompa-esque streaks and patchy elbows. Proof of this is the Organic Sunless Tan Dry Oil Mist from COOLA. Offering a buildable, natural-looking radiance, this tanning mist contains nourishing ingredients such as Argan Oil, Vitamin C, Hibiscus and Chamomile Extract to keep your skin as hydrated and smooth as possible. Put it this way: you'll be glowing. COOLA has managed to eliminate that nasty self-tan odour that lingers long after you've applied, as well as perfecting a streak-free, transfer-free formula to give you a tan that no one will ever know is faux. Best of all, COOLA's Organic Sunless Tan Dry Oil Mist is 70%+ organic, contains no nasty chemicals and is cruelty-free. Get your hot little hands on all of COOLA's products, here.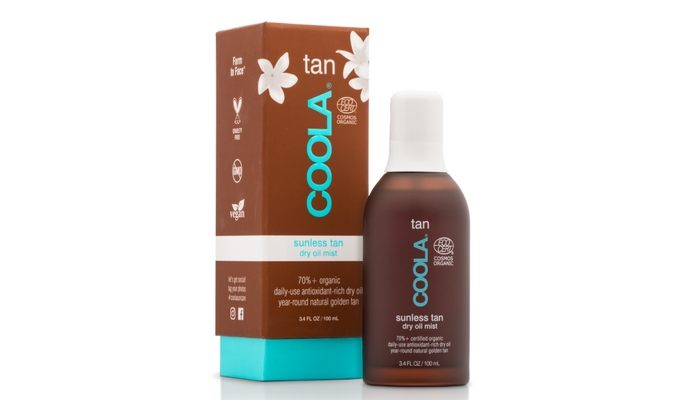 Get Sorted with Ruby's 2018 Diary
When it comes to starting the year as you mean to continue, you can't go past a stylish diary to plot, plan and project all of your ideas for the following 365 days. Get one step ahead of the year-planning game with this super fun diary from Ruby. Designed in collaboration with artist and sign painter, Marcus Watson, this page-per-day planner features a cute rose gold embossed cover and bright, zodiac-inspired illustrations throughout. We don't usually get this excited about work stationery but this diary already has us wanting to fill it with dates, meetings and events for 2018! Get organised with a brand new Ruby diary, here.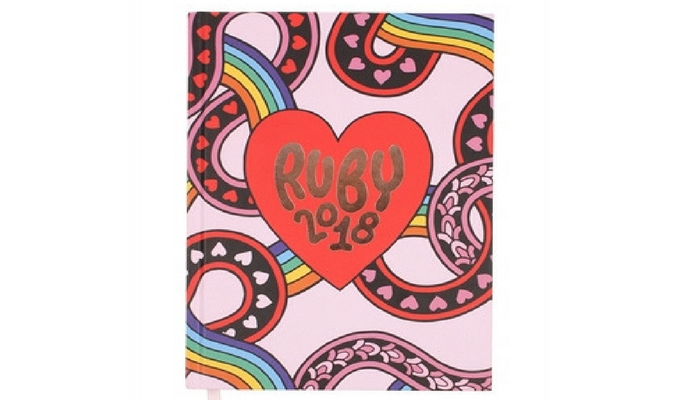 Sass & Bide's Lustworthy Resort 2017 Collection
Can we talk about Sass & Bide's Fiesta Barcelona Resort 2017 Collection?! Inspired by the iconic artist, Antonio Gaudi, and the bustling street culture of Barcelona, this is a collection we're seriously lusting after. Sass & Bide gives us a lesson in modern power dressing with the new silhouette of femininity - strong yet elegant shapes including nipped-in waists and skirts that fan out dramatically. From chic black and white to fiery red and a hot sunset orange, the Resort 2017 collection has all of your summer party bases covered. Did someone say it's ok to buy Christmas presents for yourself this year? Say no more, we're en route to Sass & Bide right now! Choose yourself a Christmas gift from Sass & Bide, here.