WIN an ultimate luxury yacht experience and get to know the mastermind behind it all
Last Thursday the team and close friends of Remix took to the sea to experience true luxury, through a unique and intimate evening of food, drinks, and great music. Remix had the pleasure of meeting and interviewing Kyria Warren, Founder of Luxury LAS, entrepreneur and mum of two who knows exactly how to throw a glamorous event.


Want an experience of your lifetime? Luxury Las is giving away an exclusive luxury yacht experience to one lucky glamour seeker to enjoy with their family and friends! Find out more on our latest Instagram page @remixmagazine for your chance to WIN!
Remix sat down with the entrepreneur behind Luxury LAS and uncovered the challenges faced throughout 2020..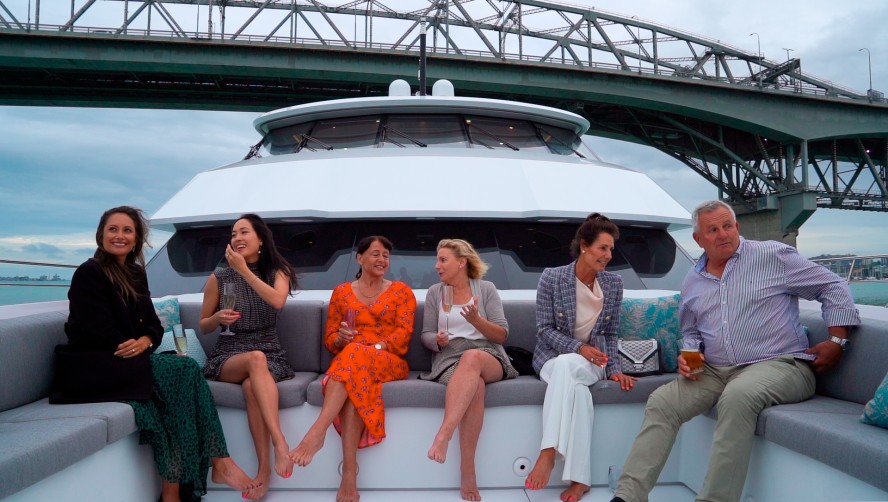 What is Luxury LAS?
Luxury LAS designs bespoke, premium experiences by combining the very best of Land, Air, and Sea (LAS) travel that New Zealand has to offer. Whether you want to charter a boat, fly by helicopter/private jet, book luxury accommodation, arrange a corporate function, or create a bespoke experience such as a private party, our service is personalised for each of our guests and nothing is a problem for us.
How did Luxury LAS start in NZ?
I was running a family charter business and I landed a big contract for the America's Cup series. After the skippers around town heard what I had done, they asked if I could do the same on their boats which I did with ease. It became a flow-on effect and that's how Luxury LAS began last year.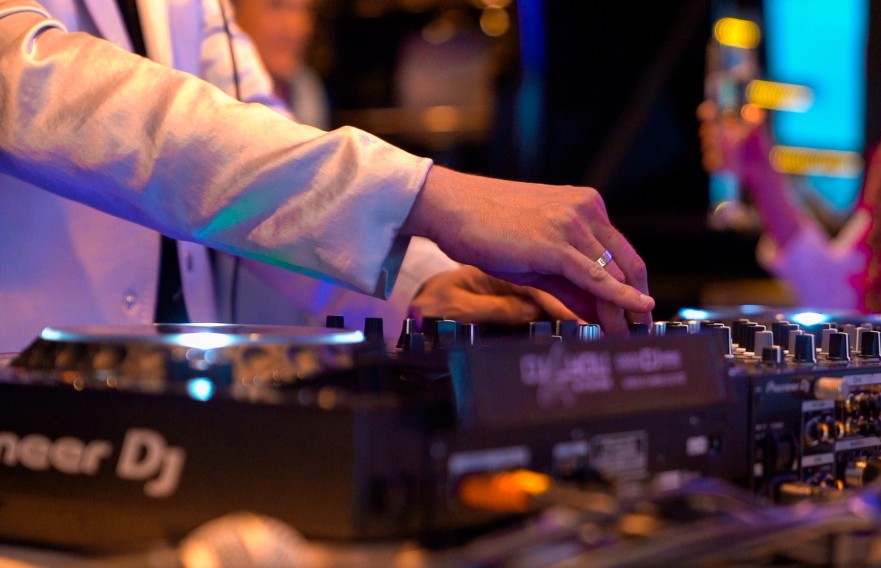 Kyria, tell us a little bit about yourself?
I grew up in Wellington in a family of seven girls. I did not have an easy upbringing; sometimes it was a struggle for my parents to put food on the table. I used to joke that my mum could write a cookbook of 101 ways to cook mince. I left school at the end of the fifth form and went straight into the workforce where I sold everything from watches to photocopiers and phone systems. I worked my way up to a sales manager at a very young age but I left the role as I fell pregnant. I now have two amazing boys who are 18 and 15 years old who I am very proud of.

What have been your challenges in starting Luxury LAS?
I started Luxury LAS in a very tough time in my life – amidst the deaths of close relationships and the break-up of my marriage. To top it off, the day I listed the Luxury LAS website, my dog Chico died. I was brought to my knees. However, I wasn't going to let this stop me. I picked myself up and carried on but as Luxury LAS was flying, COVID-19 hit. I was devastated that I had to let go of all my staff.
How have you overcome the challenges?
I had time to myself in the first lockdown and did a lot of internal work. The ideas for Luxury LAS flowed so as soon as the lockdown was lifted, I began rebuilding Luxury LAS. We grew our client base and just as the business began taking off, the second lockdown happened. Although this time I was determined not to lay off my staff. I took a big hit with maintaining my employees' wages but I knew it was a great opportunity to build the backbone of the company. The team and I set up internal systems and built our database of properties and boats. We worked tirelessly and now we are one of the largest domestic travel companies in New Zealand.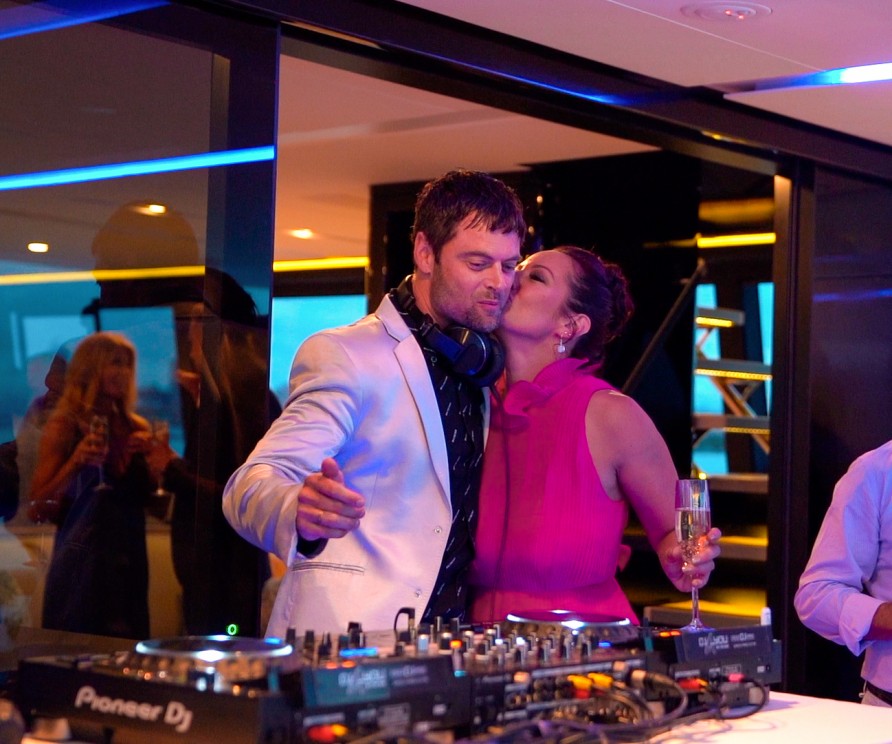 What have you learned along the way?
On reflection, my tough upbringing and the hurdles I've had to overcome in my life has built the resilience I needed to keep going no matter the difficulties presented to me. I feel proud that I've been able to stay strong and keep true to my beliefs. If I can help one other person realise that they can climb out of a soul-crushing experience, then I'm a happy woman. My goal in life is to do everything from a place of love and show everyone their worth. I have 'I am enough' tattooed on my hand to remind me of this every day.
Now is the time to explore our backyard... What's the most remote location or destination Luxury LAS can take clients to?
My team and I recently experienced three days in a remote area in the South Island. We explored mountains, camped by a river, ice picked Black Peak, it was incredible! There was no cell phone reception and we found it so grounding and relaxing to live off the basics. It was an incredible experience to share with one of my sons and something I wish all Kiwi families could experience together.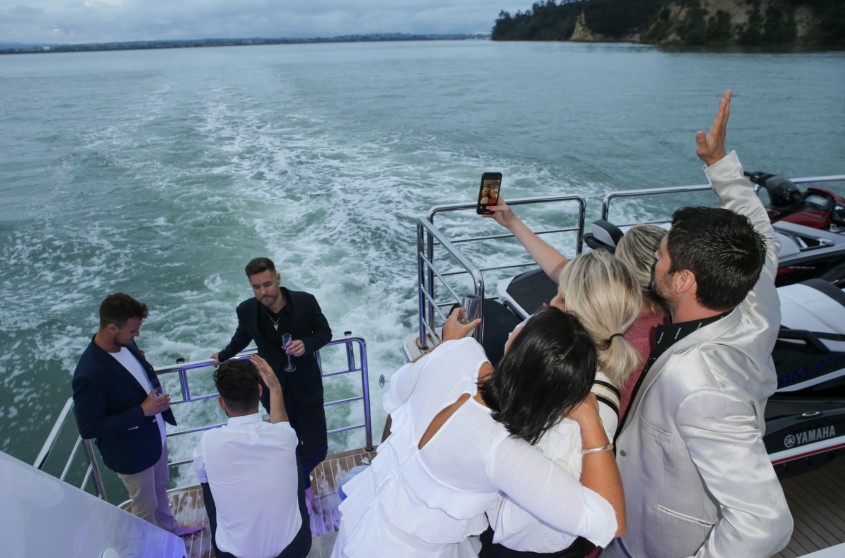 What makes Luxury LAS experiences unique?
Every experience we create is bespoke and tailored to fit within the customers budget and requirements. Nothing is a problem for my amazing team and we trial everything that we offer first hand so we know we are recommending the best experience possible.
Dive into luxury here.