LUMA Queenstown is going down over King's Birthday weekend!
If you're heading to Queenstown this King's Birthday Long Weekend (thank you King Charles!) or are in the South Island you're not going to want to miss this...
After a Pandemic-induced hiatus, the spectacular LUMA Southern Light Project is back to kick-off winter in Aotearoa, this time with a whole extra day of festivities. Get your crew together, pick your night and throw the switch!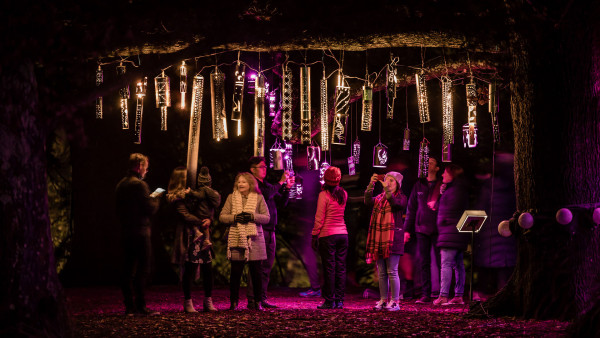 Taking place across five days at the beautiful Queenstown Gardens over King's Birthday Weekend (Thursday, 1st – Monday, 5th June 2023), LUMA is a unique celebration of Queenstown's spell-binding alpine nightscape. Encompassing live music, illuminated art, sculpture, sonic environments, interactive performance and local eats, LUMA will provide its guests with unexpected moments of sensory delight at every turn. The event also has two licenced areas with bands, DJs and performances, where visitors are encouraged to get both physically and mentally 'lost' in the experience.
Remix editor-in-chief Amber is heading down for the anticipated event, "I can't wait to immerse myself into this event. I'm also taking my toddler who is obsessed with lights and colour, so she's going to lose her mind! Being an all-ages event it's such a great way to spend a special weekend away."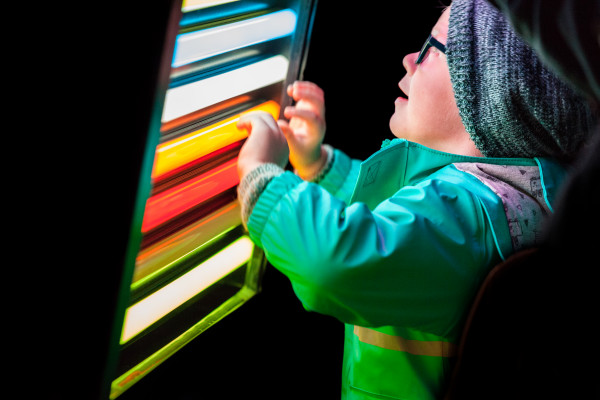 The long awaited LUMA multi-sensory experience will pique your eyes interest and induce an imagination you never thought possible. Will you question your own eyes? Probably, yes. With epic installations by well-established creative partners like Mike Hodgson from Kiwi electronic duo Pitch Black, Angus Muir from AMD, aerialist Emma Vickers of Fantail Creative, Creature Post, SILO; visitors are in for a sensory treat.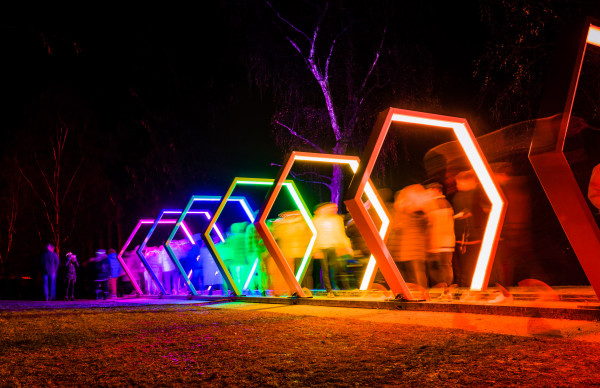 Aerialist, and key LUMA performer Emma Vickers, has explained that every evening will offer a new twist with free-styling performers and revolving artists. "Our lucky visitors are in for something new and exciting every night at this year's LUMA. I'm delighted to be performing again this year but also looking forward to watching the new performers for 2023. There's set to be surprises at every turn this year, and I feel so happy to be a part of it!"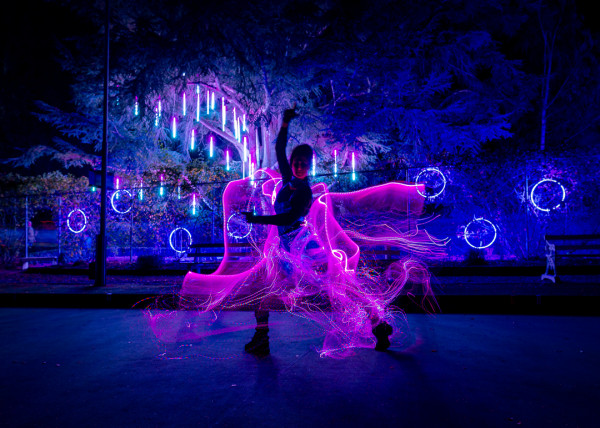 LUMA's Music Director, Mike Hodgson of Pitch Black is also ramping up the audio of the light festival, driving the ambiance of the multi-sensory event. "At LUMA, our goal is to provide an experience that really plays with your senses. We are creating an event that not only looks phenomenal but sounds great, where people can get lost both physically and mentally! I can't wait."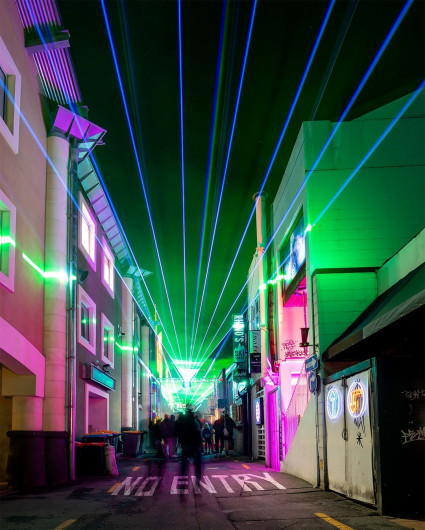 @lumaqueenstown
Here's all the details:
WHERE: Queenstown Gardens, Otago
WHEN: Kings Birthday Weekend (1st-5th June), 5pm-10pm
TICKETS: $25 (13 years old and over)
12 years old and under are free
TIPS & TRICKS:
Entry numbers are limited per night to avoid congestion, book early to get your preferred slot!
Public transport is part of the plan - buses will be running return trips from Queenstown Central
(in Frankton) to LUMA.
Waste minimisation continues to be part of their core values - so bring your own cup people!
MORE DETAILS:
The previous two LUMA festivals have welcomed over 60,000 visitors. LUMA invites people of all ages from all over the country, and even overseas, to make their way to Queenstown to embrace the light, arts and performance installations that it exhibits. It takes place in a forest and Botanical Garden environment where the team has full control over street lighting to boost the effects of the light sculptures.