Loveblock: New Zealand's own sustainable organic wines
With a name like Loveblock Wines it's hard not to fall for the brand alone, but the sustainable New Zealand vineyard has a range of organic wines with unique flavours that live up to the name. Remix spoke with Loveblock Founder and driving force behind the vineyard, Erica Crawford, to discuss viticulture, going organic and the issue of gender equality within the wine industry.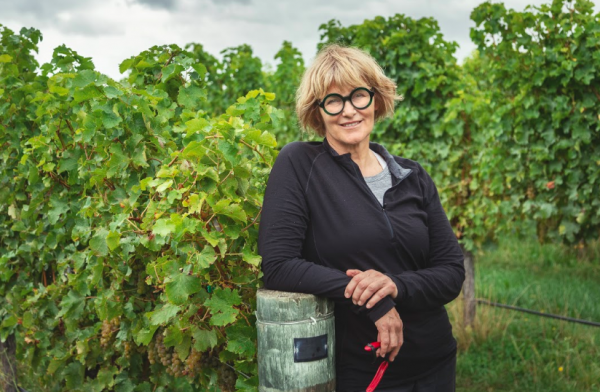 What is the history of Loveblock?
We started Kim Crawford wines in 1996 on $20,000 from the back room of our little Eden Terrace home. We were young and fearless and had the time of our lives but we sold the brand in 2006 and then developed the vineyards that are now, Loveblock Farm. With Kim Crawford, we followed the virtual model where we didn't own any vineyard land, we bought grapes from growers and made the wine at someone else's place but this time around, we own all the vineyard land, grow our own grapes and make the wine. A lot riskier, but a lot more rewarding! Loveblock really heralds our return to the industry and a chance to do what really want to do.
Why the name, Loveblock?
Generally, Kiwis and Aussies refer to a vineyard as a "block". During the development of Loveblock Farm, we planted grapes in places where no one had planted them before, it really is pioneering grape that's growing high up in the hills overlooking the Awatere Valley. It was really capital intense and as I paid more and more bills, I asked the crew how that "love block" was coming on. The name stuck and really reflects what we do I think, it's a labour of love that's for sure.
What does it take to make a great wine?
I think it's a combination of "blood, sweat and tears", so climate, soil, vines (terroir), experience, time, a bit of good luck and a lot of love!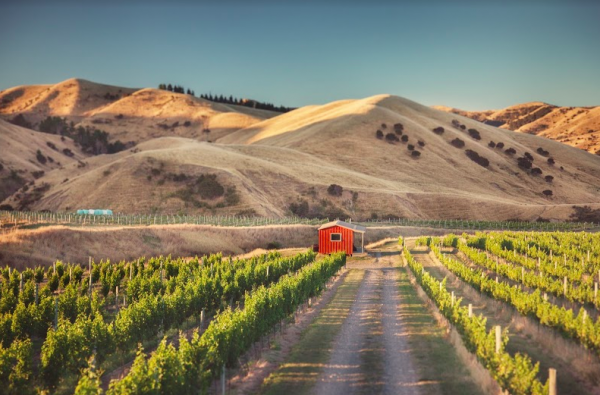 How is organic wine different?
Basically, with organics no chemical herbicides or pesticides are used. Instead, we seek to control these with biological means. Organic vineyards tend to look a little scruffy, with weeds growing between the vines and cover crops between the rows. For instance, instead of zapping the weeds with Roundup, we mow under the vines with a clever little mower that doesn't damage the vines. The basis of a good growing environment is healthy, balanced soils.
And what prompted you to go organic?
It's deeply personal and philosophical for me. When we were so busy building the mighty Kim Crawford brand, I was very busy and stressed out and crashed my car into a lamp post. While escaping with only minor injuries, my Doctor growled at me and told me that I presented like a 55-year-old corporate executive when I was nothing of the sort. So, I started cleaning up my act, eliminated additives and preservatives from my diet and skincare and started feeling calmer. So, when we did Loveblock it was natural to extend that philosophy to organic wine.
What does sustainability look like at Loveblock?
My vision for Loveblock has always been to be more than just an organic and sustainable vineyard - the whole farm is a system. For instance, the closed nutrient loop: everything that come off the farm, goes back onto the farm in the form of compost – prunings, grape skins, hay, cow manure. We have a herd of 190 cattle, they "mow" between the rows, saving us one pass with a tractor, mowing. The sheep do the same job and the chickens pick and poop, doing their bit as mini fertilisers. Two kārearea, the rare NZ falcon, have made their home at Loveblock. Our own chicken numbers sometimes dwindle a bit as they have a feed, but that is nature taking its course.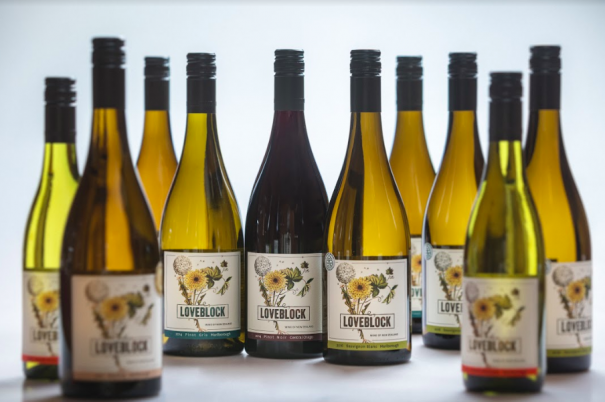 Tell us about the new innovations at Loveblock...
We have the new Orange Sauvignon Blanc made with no added sulphur which is really exciting. Sulphur in food is an issue for some people, so when we heard about green tea powder as an antioxidant alternative being used, we jumped in and tried it. It's really interesting, the flavour expression of the grape without sulphur as a preservative is quite different, and it keeps evolving. We used Sauvignon Blanc grapes and the wine shows flavours of cumin and cloves, with some mandarin thrown in the mix.
What's your all-time favourite wine and food pairing?
I have to say few things pair as well as oysters and NZ Sauvignon Blanc!
What are the issues surrounding gender equality and women in the wine industry?
It has traditionally been a male-dominated industry with roles falling along traditional lines: men in the vineyard and winery, men writing wine columns and women in admin, marketing and the lab. I'm really excited to see many young women qualifying as viticulturists and winemakers, making a difference to those immediate environments. Bloggers too have totally changed the traditional role of the wine writer. At the same time, some of the old mindsets still hold, I was referred to as the "owner's wife" not long ago!
loveblockwine.com