Little Lato, Big Flavours
Being little is a surprisingly big deal when it comes to making gelato. All of Little Lato's recipes are tested and tasted by the Little Lato team and made by hand on-site, using only the finest and freshest ingredients, like real fruit, New Zealand dark chocolate and fresh milk. But don't let the name deceive you. While Little Lato may be small, they have big flavours! A bespoke gelato company, Little Lato pride themselves on offering authentic, inventive and all-round scrumptious gelato.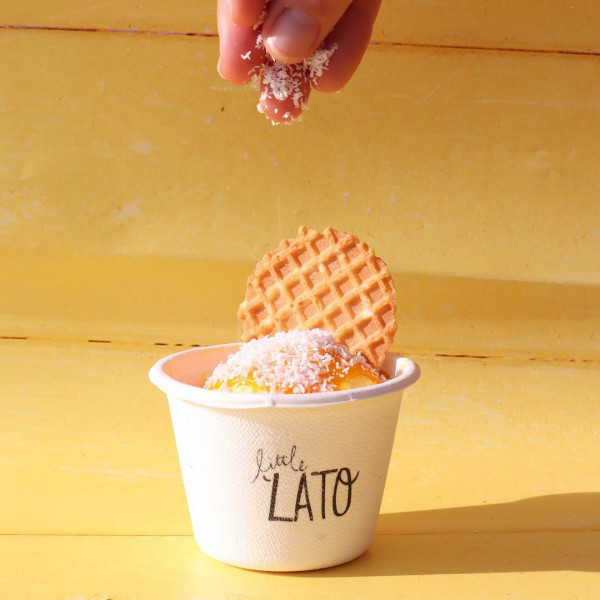 The heart of Little Lato's ice-cream philosophy is curiosity and surprise, something they give us in large scoops with their imaginative blend of ingredients and flavours. Try their 2020 gold award winning Speculoos flavoured ice-cream for taste!
Catering for all moods and cravings, Little Lato goes above and beyond with their weird and wonderful flavours. With plant-based alternatives, such as the vegan banoffee gelato, and boozy numbers like the Gin sorbet, Little Lato will have you dancing for their range of flavours and ingredients.
Like all fairytales, Little Lato started with a dream. The tasty little company was founded by gelato maker and ice cream fanatic, Hannah Wood, who is not only passionate about her craft but studied at the Carpigiani Gelato University in Italy. So you know you're getting the real deal when it comes to authentic Italian gelato!
Catch this sweet little gelato shop popping up in all sorts of places, including your next big event. We promise you, your friends will all scream for ice cream!