Laneway Lovers Visiting Auckland: The five most hip places to visit in Auckland when you're attending the country's most hip festival
Laneway Festival has become famous for not only it's incredible lineup, awesome location and knack for finding up and coming acts right before they break into the market, it's also made quite the name for itself by the crowd it attracts.
Due to its wide variety of music genres, the festival brings in music lovers from all over the country, be it indie rock lovers, R&B and hip-hop fans, or house and electronic groovers. If you're visiting Auckland to spend the cities anniversary with us, why not make a weekend of it and check out the best spots we have to offer, in the city that never sleeps…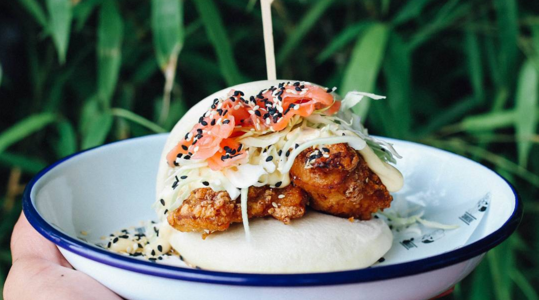 Chinoiserie
For your Laneway Eve dinner, look no further than Chinoiserie. Based in Mt Albert, Chinoiserie is Taiwanese Street Food done incredibly well. Think pork (or tofu, if you're that way inclined) buns, glass noodle salads, pork spare ribs and fries with wasabi mayo, all based out of a bustling, but casual and inviting wee spot.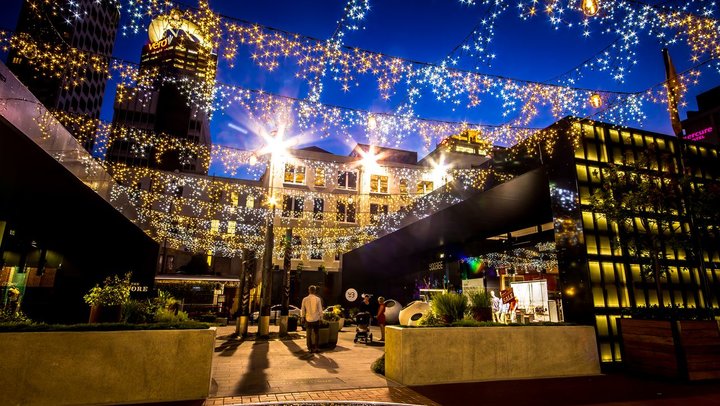 Britomart
Britomart is the perfect place to visit if you want to get that proper inner-city feel, but comes with the addition of a cool atmosphere, all of the best shops in one hub and lots of delicious spots to pop into for a wee shopping intermission. There are beanbags and Ping-Pong tables available for free use in the centre of the action, and cute fairy lights zigzagging across the roads to add a bit of sparkle to the evening.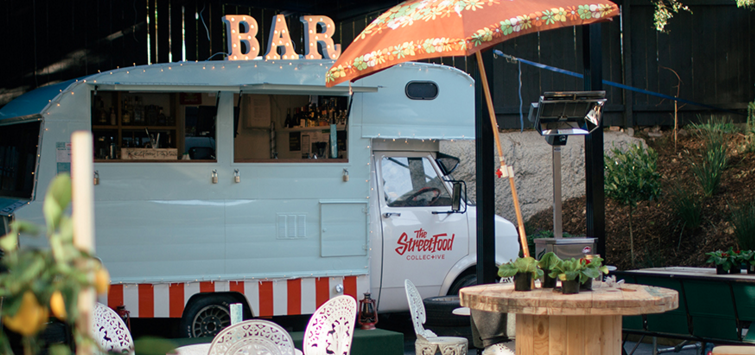 The Street Food Collective
The Street Food Collective is a new space in central Ponsonby (actually right behind Golden Dawn), created as a hub for all of the best Street Food vendors in Auckland. Open 7 days a week, the Street Food Collective is the best place to visit for a local craft beer and a taste of anything from delicious burgers, Spanish paella, Vietnamese baguettes, gourmet crumpets and old fashioned ice cream. Check them out online to see who's cooking and when.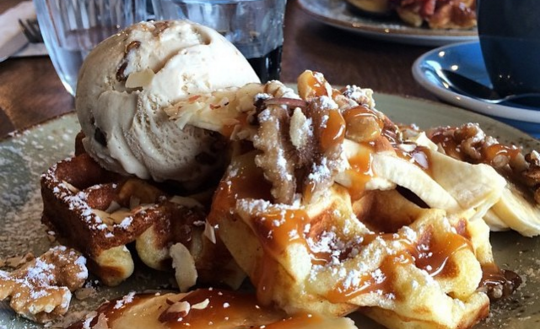 Dear Jervois
Let's just start by appreciating the above image of these banana, walnut, almond, Manuka honey gelato, and caramel syrup topped gluten-free waffles found at Herne Bay's most popular spot, Dear Jervois. Constantly voted one of the best breakfast and coffee spots in Auckland, Dear Jervois comes complete with friendly staff, a beautiful interior and of course, all the waffles one could want. They've also just opened up Major Sprout in the city, which we've heard is well worth a visit.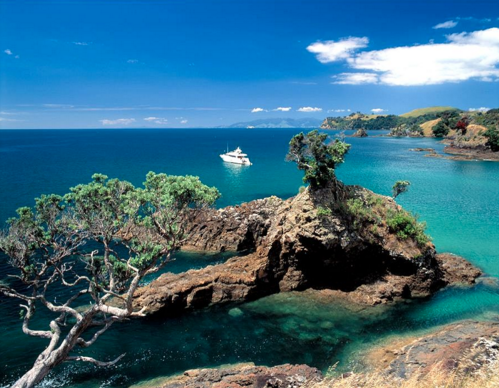 Waiheke Island
Waiheke Island is every Auckland local's favourite place to take off to on a hot, summer's day. The best part about the little island town is that there's activities to suit any person – there's the array of renowned wineries for those that love a cheeky vino in the sun, places to hire bikes and kayaks for those adventure types, and a range of walks with stunning views (the perfect backdrop for a cheeky Instagram) leading down to beautiful beaches. To plan your trip head here.