In conversation with Kelly Karam of Blush Flowers
Flowers for Valentine's Day aren't exactly groundbreaking, but there's something about the gesture of fresh blooms that can't be beaten. Whether it's classic-romantic roses or the newly popular dried arrangements, flowers can say it all.
On that note, we sat down with one of Auckland's top florists, Kelly Karam of Blush Flowers, whose signature bouquets and baby pink carry bags are highly sought after - whatever the occasion.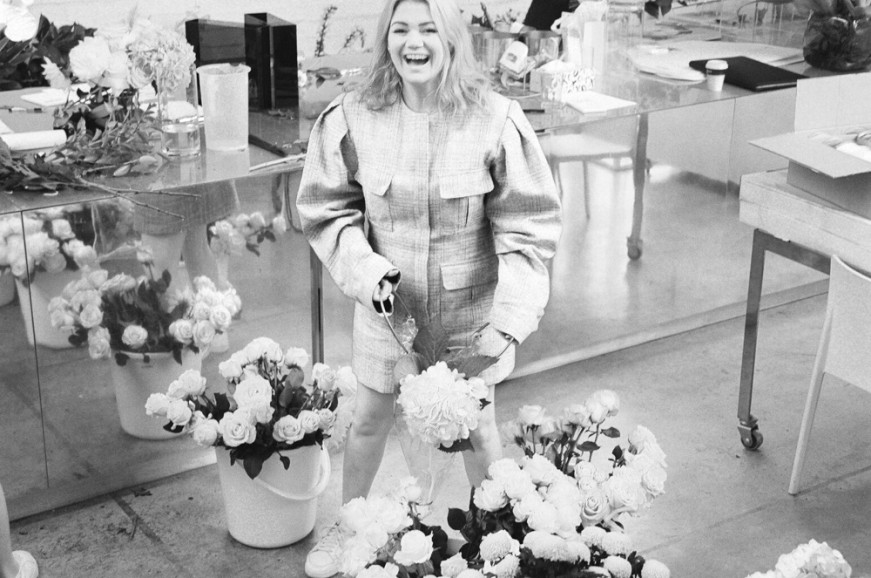 Remix Hot Tip: Valentine's Day falls on a Sunday this year, so while this promises you a full day of quality time and romantic gestures with your S/O, you still need to be prepared. Be sure to order your blooms ahead of time as they do sell out. Blush also offers the option of including Petal Cupcakes to any order for extra brownie points, making that highly anticipated gift even sweeter.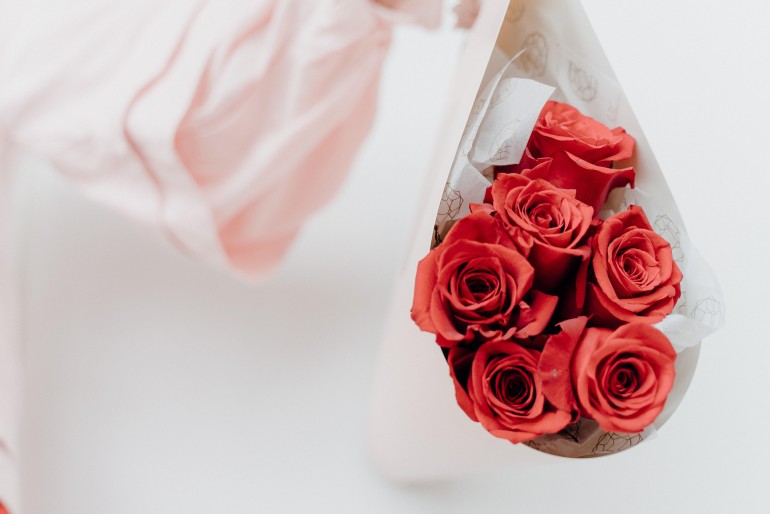 What inspired you to get into floristry and start Blush?
I fell into floristry by total accident! I always wanted to be in fashion design but I was terribly impatient with a sewing machine. Flowers were a medium that felt super hands-on and of course dealing with nature became addictive. I started BLUSH because I felt there was so much in floristry that wasn't being done or explored and I had new ideas.
What does a day in the life of Kelly Karam entail?
Walking my dog Freddie Mercury, a few meetings and clearing my inbox. Over Wedding season I jump back into flower making but generally directing is what I do.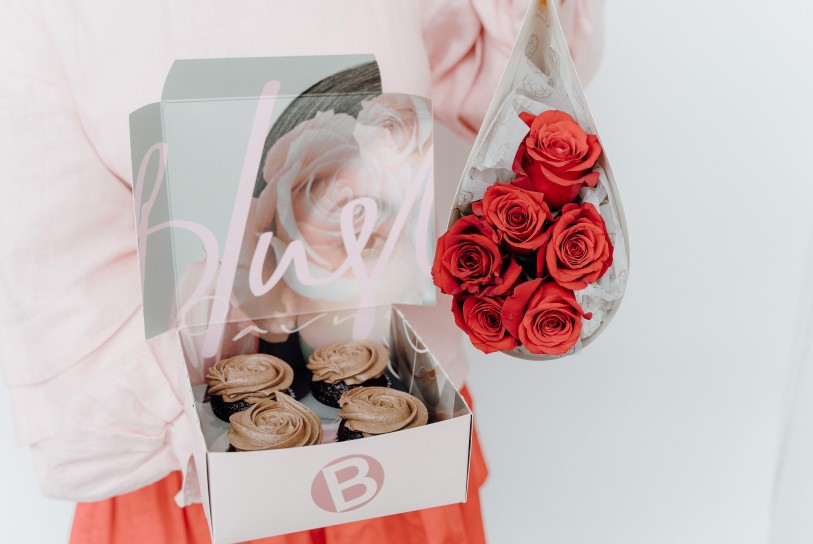 If not a florist, what else could you see yourself doing?
Makeup artistry for sure!
With Valentine's Day fast approaching, what floral trends are you loving right now?
colours/flower types/arrangements etc. We are loving bold jewel tone arrangements, we use a lot of Dahlias over Summer, they are a fav!
Is Valentine's Day your busiest time of year? How do you and your team prepare for this period?
It is def one of them, we prep our packaging but it's really all you can do - we just sit back and wait for all those last min orders, as it tends to be the last min as opposed to Mothers Day which flows in nicely over a few weeks prior.
Are roses still the go-to flower for romance?
We think they are, there is something to be said for how classic and timeless roses are. We just amp them up a little by presenting them in our signature carriers and Blush boxes.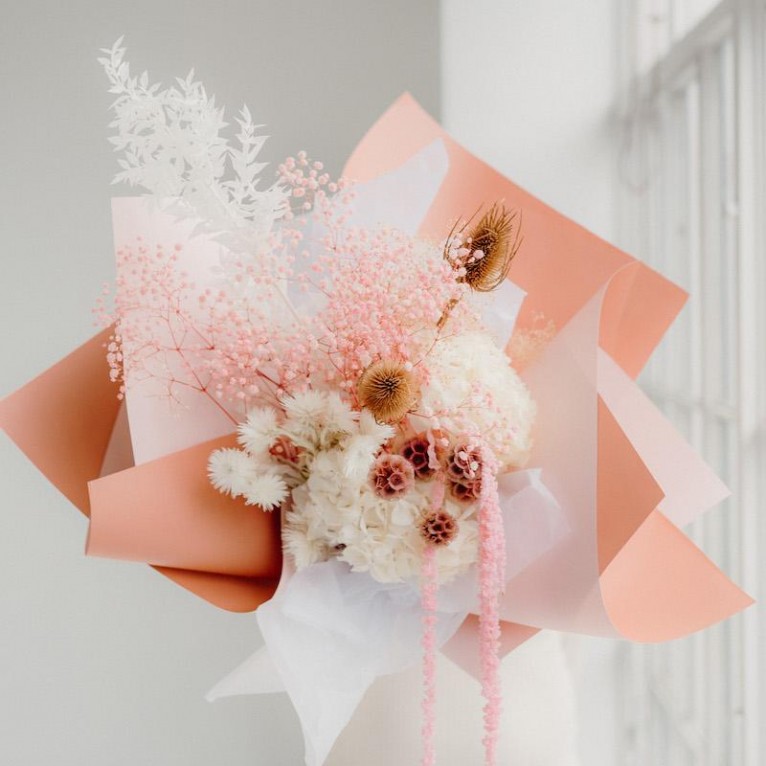 What's the craziest order request BLUSH has had?
Any particularly memorable card messages? Yes - sometimes they get rather naughty… can't say ;)

What is your top tip when it comes to picking a bouquet for someone else?
A question we like to ask everyone - what have the past 12 months been like for you/BLUSH? How did you overcome the challenges of 2020? Any positive takeaways? It's been a rollercoaster ride for sure, we were due to open our Commercial Bay store 1 week before we went into lockdown. It has meant we have had to be super flexible and roll with the punches. I think it has shown what a tough little team we are and for that, I'm so grateful.
What's been the most rewarding moment in your floral career to date?
There has been many, to be honest, I think now after this experience through 2020 though I would have to say surviving it and maintaining the brand, opening a new store while in and out of lockdown has to be the most rewarding and confidence-building for sure!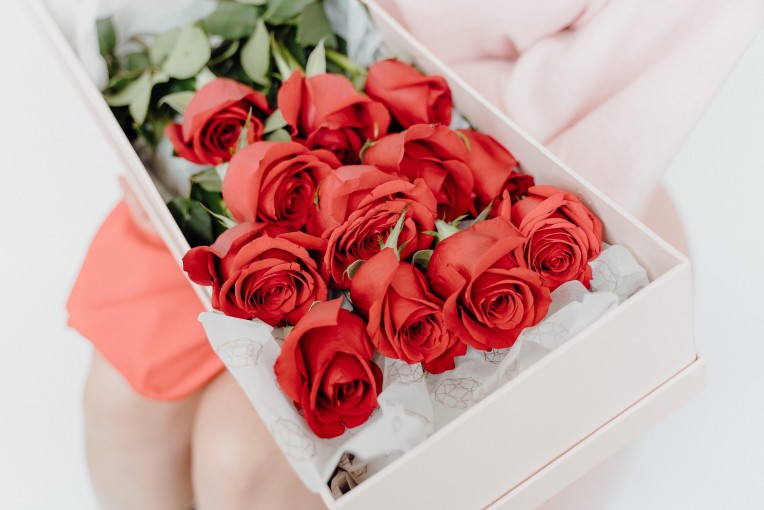 BLUSH.CO.NZ is the place to go for those last-minute yet perfect gifts... you're welcome.
COMMERCIAL BAY
LEVEL 2, 7 QUEEN ST