HP has totally changed the PC game with the Spectre Folio
Tech mogul HP has never been shy of a challenge, and their innovative, sleek new masterpiece may just be their greatest achievement yet. Endorsed by the likes of Alexander Wang, R&B duo Chloe x Halle and German designer Errolson Hugh, the HP Spectre Folio has taken the world by storm, and now it has come to our shores, we certainly need to do our due diligence on the hype!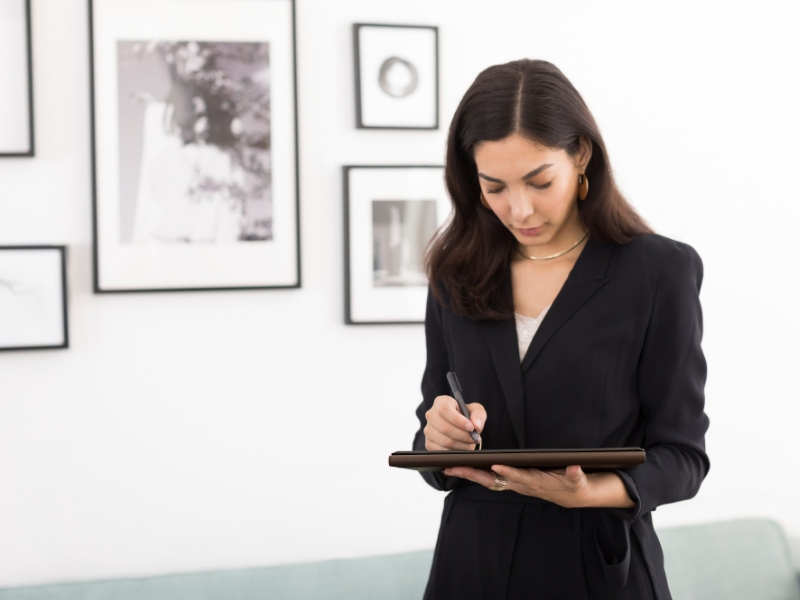 While we constantly see PCs come through the market with just one or two upgrades on their predecessors, the Spectre Folio was built with a total transformation in mind. They set out to redesign every aspect of the PC to cater to the on-the-go, aesthetics-conscious consumer with the highest standards.
The days have gone where the classic laptop is seen as conveniently portable; we are looking more and more towards 2-in-1 devices and convertibles to adapt to our versatile lifestyles. The Spectre Folio is yet another step forward; the PC converts easily between three distinct positions.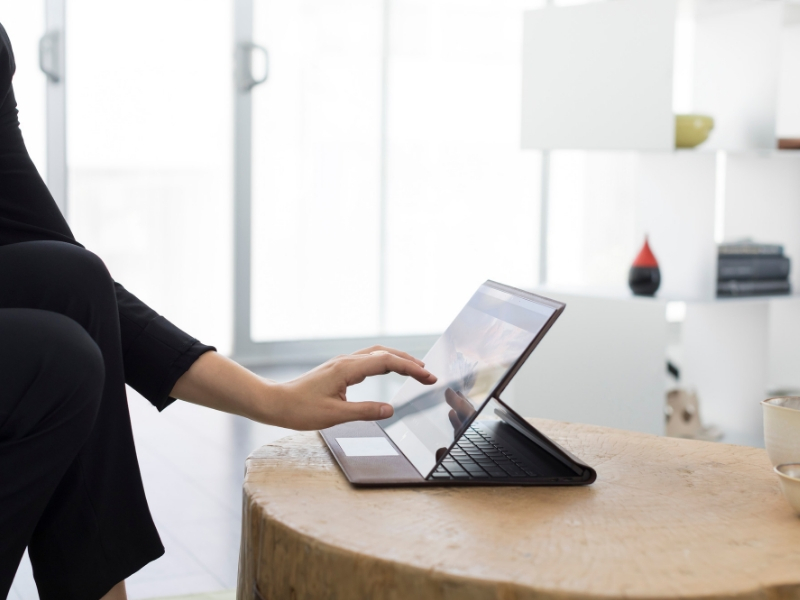 Here, HP showcases the best in both design and tech. The superior leather look, available in either Cognac Brown or Bordeaux Burgundy, is the first of its kind. The beauty is in the details, with the handcrafted leather providing a natural, flexible hinge for easy positioning, along with meticulous accent stitching and precision edging. Now that our devices go pretty much everywhere our handbags go, it's about time someone put as much thought into their design as any other accessory. Now, we get to make a sleek statement wherever we are, whether we're using the Folio for business or pleasure.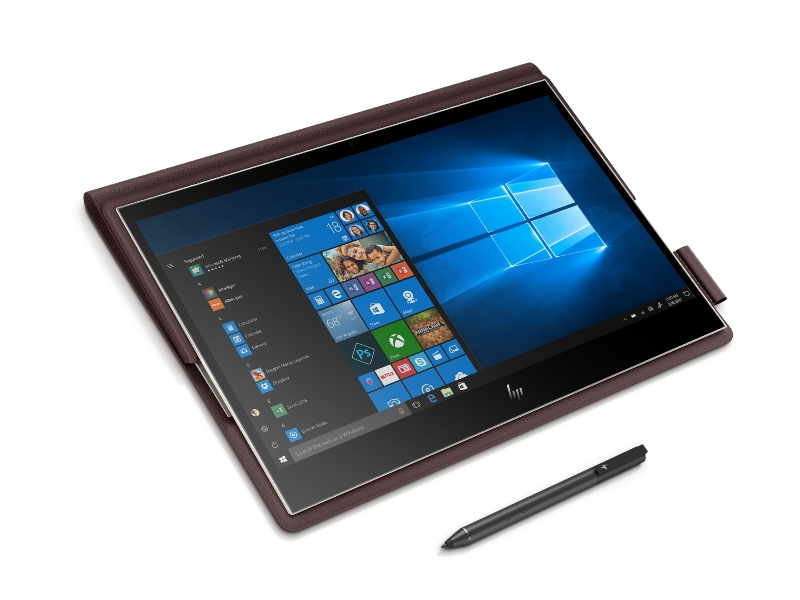 Flick from a classic laptop position, to tuck away the keyboard into a sturdy 'tent-like' structure, to a tablet position with a thoughtful built-in tilt, all made possible by that unique leather and strategically placed magnets, and all using one hand! Yes, the Folio really is that light. It utilizes one of the smallest, most efficient motherboards in the industry, along with the best quality screen displays and processors, along with 18 hours of all-important battery life! HP has also wisely collaborated with renowned audio brand Bang and Olufsen to create high-class speakers with uncompromised sound, regardless of the position.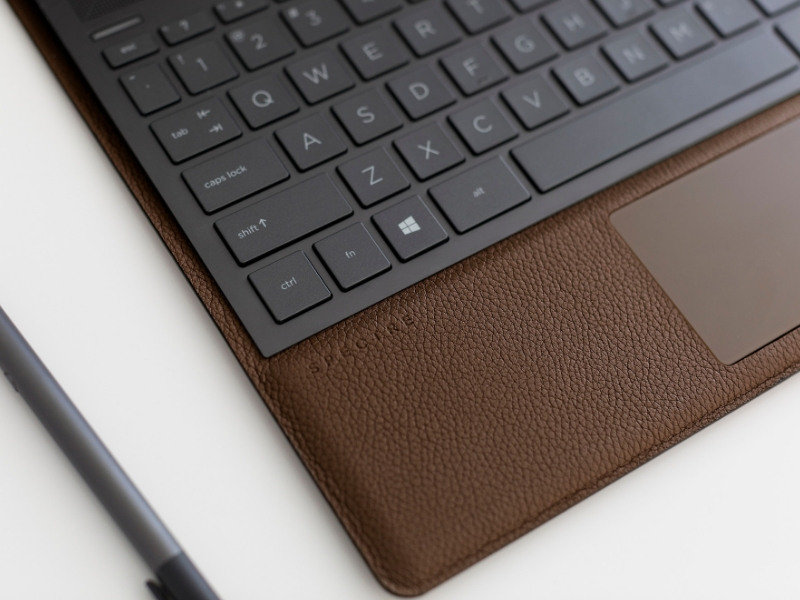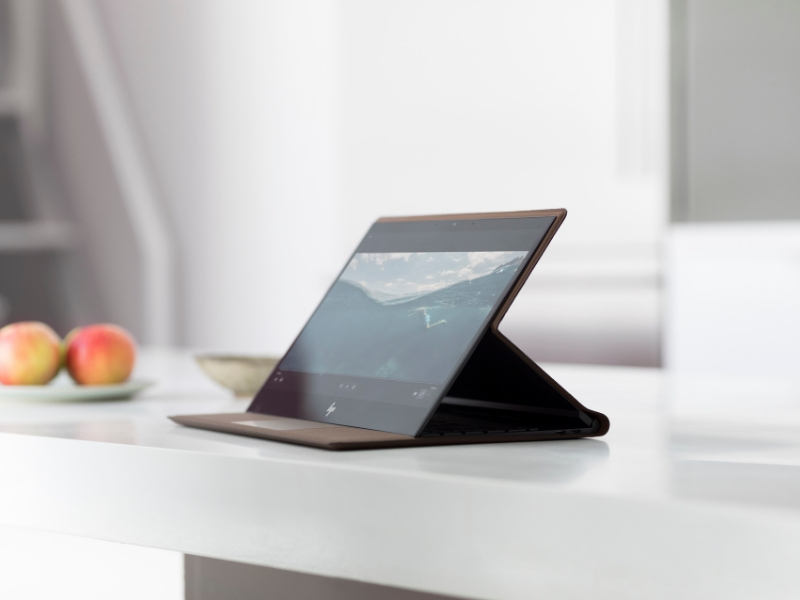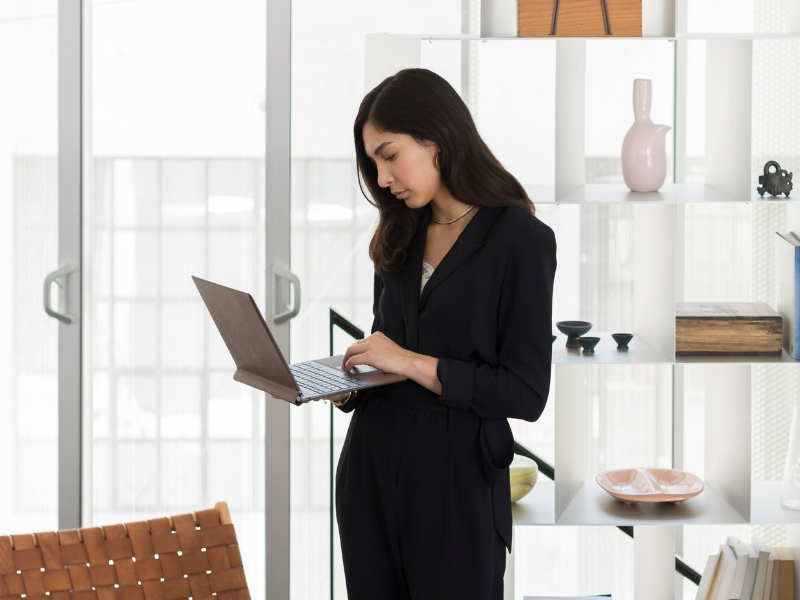 Along with all this, the Spectre Folio also hails in a new generation of internet and data usage; it's the world's first gigabit class LTE Intel based laptop. This means it provides an 'always connected' PC experience siginificantly more convenient and secure than traditional wi-fi hotspots. HP truly has developed a gem for the modern consumer – consider us sold!