Here's how New Zealand restaurants are responding to COVID-19...
Because as Benjamin Franklin once said, "An ounce of prevention is worth a pound of cure."
As the threat of COVID-19 seems to loom closer at every minute, there are thousands of New Zealand restaurants on the front lines of confronting the imminent virus. Now, more than ever, it is crucial that we continue to support our local businesses, temper fear with caution, and appreciate that a little common sense goes a long way.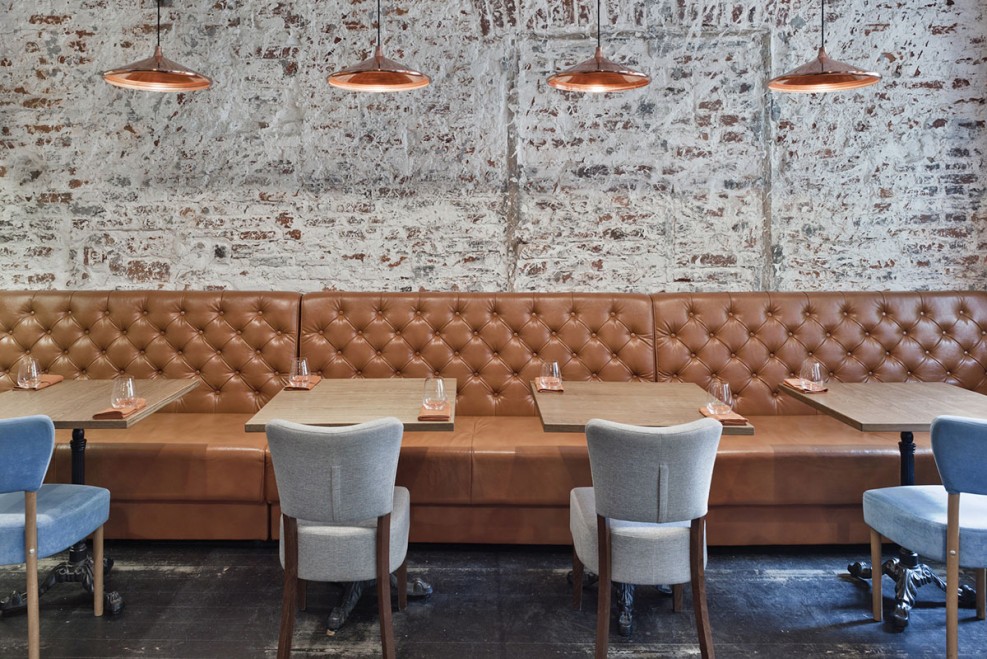 A considerable number of Auckland restaurants are taking a proactive response, less alarmist and more cautionary, and, in fact, due to the cities already stringent sanitary and food-safety guidelines, it's mainly business as usual. But what else is being done to prevent the spread of the illness in the hospitality industry?


"With a lot of uncertainty around the COVID-19 virus we are taking steps to prioritise the health of our patrons and staff during their time at our restaurants. We have always been committed to providing a safe and healthy environment across the group. As well as commercially cleaning our restaurants at the end of each day we are taking the following additional measures:
Hourly cleaning of high touch point areas throughout the day to ensure the highest possible hygiene standards.

Ensuring hand sanitiser and/or soap is readily available at each venue for hand washing.

Making a conscious effort to ensure you are comfortable in our venues by providing social distancing measures in our dining areas, meaning tables will be more spread out or without seats (dependant on the venue)."
Sid at the French Cafe, Cassia and Sidart
"We are reducing seating capacity (by removing tables) in all three restaurants, Sidart, Cassia and Sid at The French Café and increasing the spacing between seated guests. Guests may find that they are seated next to empty tables as we manage a more spaced out seating arrangement.
We have always followed hand hygeine protocols but as an added measure we continue to monitor and implement more rigorous hand hygiene protocols. All restaurants now have hand santisers beside all EFTPOS machines for guests as well as hand sanitisers at each kitchen pass for all our staff. Staff will be sanitising bathroom surfaces and handles frequently during service."



"Despite always maintaining top industry standards to keep our establishments safe and clean for all, over the past weeks we have increased our procedures to ensure all Joylab establishments;
Closely monitor and adhere to all advice from the NZ Ministry of Health, Hospitality Association of NZ and WHO.
Educate and update our employees on preventative measures, including implementing compulsory measures for staff to stay home due to any concern around feeling unwell.
Increase our cleaning protocols, including but not limited to wiping down all hard surfaces front and back of house.
Implement increased sanitation procedures for all employees, and provide our customers with resources such as hand sanitisers to do the same."
Find out more here.
"All staff are washing their hands constantly, in particular, the till staff who are handling money. Tables and chairs are being wiped down and sanitised thoroughly after each customer leaves. Cutlery is being double washed in hot water. Even if a staff member has the slightest cough or any form of sickness, they aren't allowed to come in."
Nazar Group Sites
Ruby - "There are lots of separate dining areas at Ruby, and customers can occupy their own glass houses."
Deco Eatery - "This is a 400 square metre restaurant with four separate dining areas. All of the tables are really spread out."
Bodrum Market - "Here we also have private booths and and big private dining area out the back which keeps people separated."
Devon on the Wharf - "Devon on the Wharf is very light and airy, being by the water, and so there is lots of fresh air coming in and cleansing the space. It also has a 500 square metres for dining, with 5 separate dining areas."
"The world is finding itself in an unprecedented time - we are all trying to do the utmost in retaining the ever-safe haven of New Zealand and like all of you, we will continue to remain positive and upbeat.
Hygiene is paramount, and we are all following the strict guidelines of the New Zealand Health Authorities and are paying extra attention to hygiene practices and taking measures to reduce risk wherever possible.
Both of our establishments are blessed with a spacious environment, however we have been playing musical chairs to ensure a lesser containment of patrons along with the extra precaution of regular sanitisation.
All of us at Hoppers and ELMOS will continue to rock on, so please come and join us for a cheerful conversation and friendly comforting banter."
Mark Wallbank on The Blue Breeze Inn, Chop Chop, Woodpecker Hill and Go Go Daddy
"Until we've made it through Hurricane COVID-19, I'm taking the unprecedented step of reducing the number of tables and chairs across all our venues. It's this less-crowded approach to dining that will allow us to practice exceptional hygiene standards - and it's my way of doing whatever's necessary to ensure my restaurants are safe, healthy places for you to enjoy the comfort of excellent hospitality.
We're now sanitising tables between every sitting. I've also increased the number of sanitising dispensers in all our kitchens and dining areas - and our bathrooms are now cleaned every half hour. You'll see sanitiser wipes at the cashier desk for customers - and my staff and I will be cheerfully encouraging you to use them.
From now on, a fresh cutlery box will arrive with your first dish, and by the end of the week if not sooner, all menus will be printed on paper to be disposed of after every sitting."
1947 and VT Station are retraining their staff on taking extra precautions with hygiene. They are sanitizing common areas on a much more regular basis, including entrance door and bathroom door and EFTPOS stations. Table spacing is being increased, and staff are being trained to identify issues, and eliminating them as quickly as possible. Takeaway options for customers who do not feel comfortable dining out are also being promoted.
Oyster & Chop


"As well as upping hygiene by keeping all surfaces wiped down and increasing our already strict hand washing practices amongst our staff, self isolation amongst our staff who have recently been overseas, or who are the slightest bit unwell, is being strictly enforced. We are making sure that everyone is very aware of their habits. For our guests, we have hand sanitiser available as they walk in, and we are also encouraging social distancing. Oyster & Chop is a family restaurant, and so there is often a lot of hugging and hand shaking, but we're saying to 'blow kisses instead'."