How to get on the property ladder with Du Val
Thought buying your own home was just a dream? The Du Val Group disagrees.
Leading residential developer, Du Val Group's new Rata Terraces townhouse complex in South Auckland has just settled, with a significant number of those set to move into the stylish new development being first home buyers. In fact, first home buyers represent nearly 40 percent of those that have secured keys to their own homes in this contemporary, premium enclave, which offers modern living at an unmatched price point you can't help but love.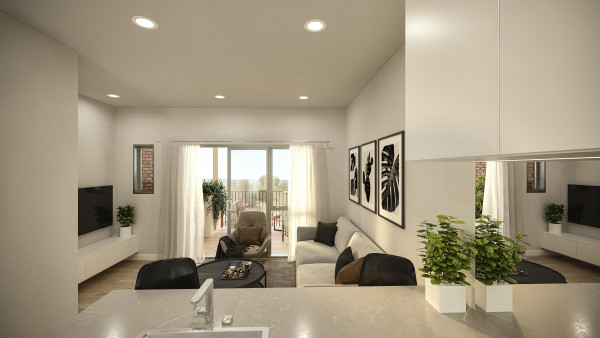 Du Val Group's head of sales, Nerissa Gibson says: "We started selling the 101 townhouses off the plan two years ago. The first half of purchasers settled in April this year, and the second half in July. We are delighted that nearly 100 percent of our purchasers have been successful in securing finance, enabling them to move into their beautiful brand-new homes." She adds that the team at Du Val know that saving for a deposit for a first home can be daunting, which is why purchasing 'off the plan', before a property is built, can be a great way to make home ownership a reality.
"Because loan-to-value ratios for new builds are lower, deposits can be smaller," explains Gibson, "and the construction period gives buyers time to get their finances in order before completion. Also, the value of the property can often increase by the time the homeowner takes possession."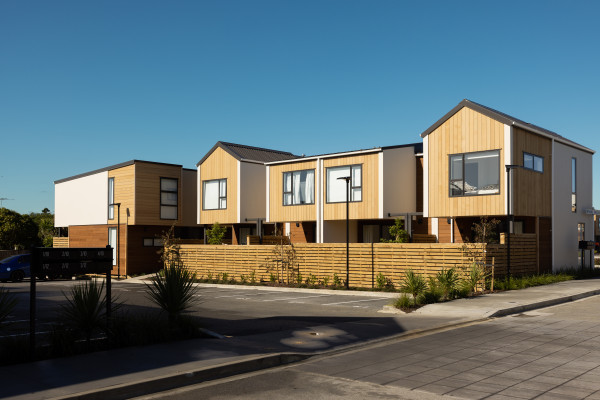 This was definitely the case with Rata Terraces, which over the construction period significantly increased in value. Some buyers experienced capital gains of nearly $150,000, which is a huge benefit and for many, truly life-changing. "It provided some buyers with a massive head-start in their property journey before even moving in," says Gibson, who is passionate about supporting people along the way.
Buying off the plan also makes home ownership possible in circumstances where many feel their options are slim to none – such as in the case of a family where one parent is on parental leave, making securing finance tough. Or perhaps a person has just set up a business, which means they might not have a regular income. "Buying off the plan allows people to purchase a property while building their savings and businesses, before needing to settle."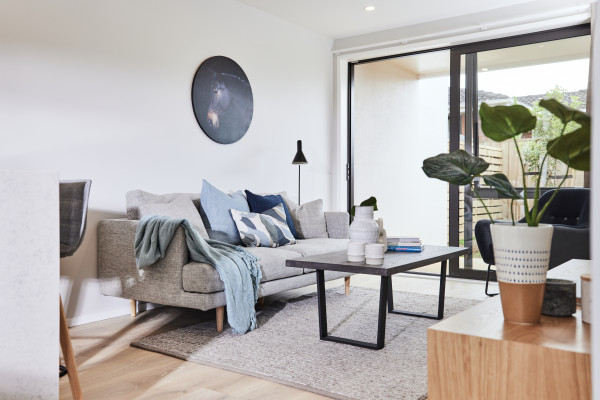 "Our team at Du Val get to know every buyer and their unique situation," says Gibson. "We are committed to helping people achieve their dream of home ownership, so we work closely with them every step of the way."
So, are you ready to jump on the property ladder, too?