Auckland's newest bar is something you will never FOREget
If you're as competitive as I am, prepare for Holey Moley to drive a wedge (get it) in-between you and your partner. But that's about the only negative thing I have to say about this place. I just loved Holey Moley, probably because I felt transported back to a simpler time when my mum paid for everything, and also mini stuff is just the best? But this is the grown-up version, a version which sees Pinot Gris' delivered to you while you're perfecting your swing out on the course. Par-tee par-tee.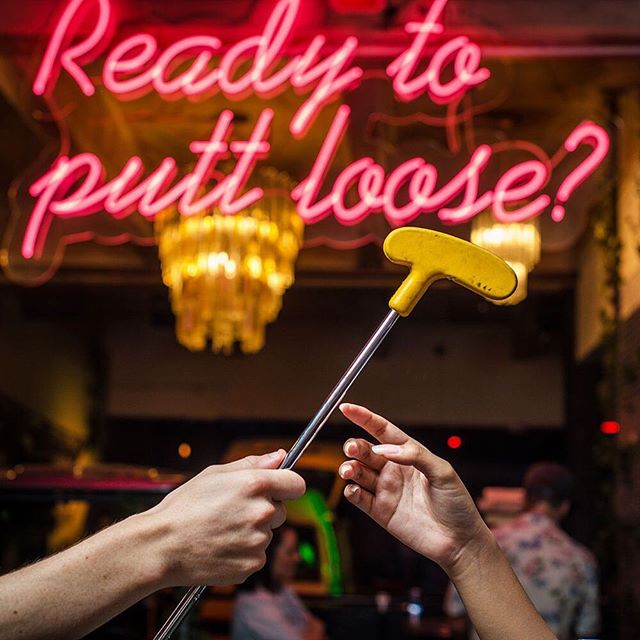 Let me tell ya, I've played mini golf more times than you've had hot dinners and this course is a good one. I thought Queentown's Caddyshack couldn't be beat, but I may have been wrong. The course designers are some creative individuals, they had us doing things like bouncing our balls off drum kits and rolling them up a long clown tongue. It seemed a little bit more difficult to keep track of the score than previous mini-golf games I've participated in, but who cares - this place is fun!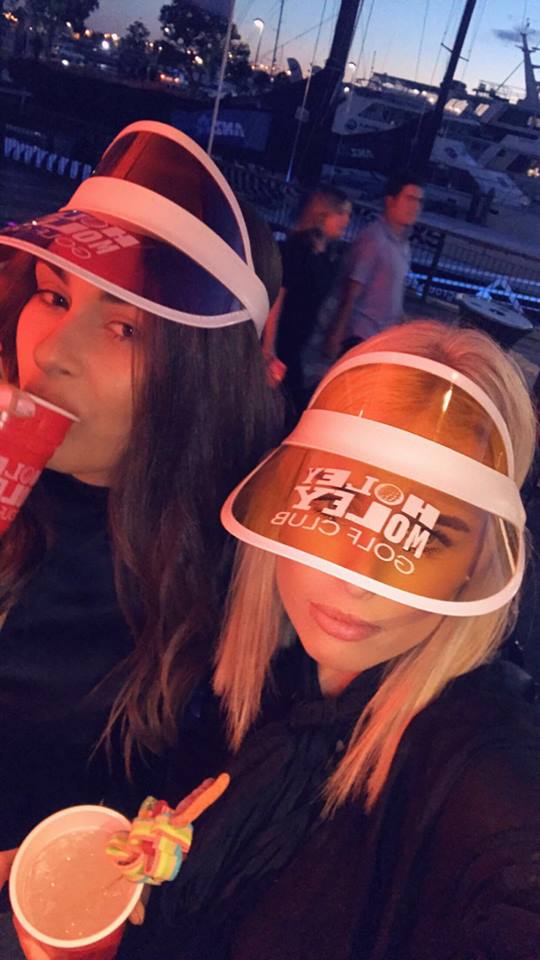 Once you've finished puttering around on the green (no more golf puns I promise), there is also a fully-fledged bar situation going on. Standing up on the deck overlooking the beautiful Auckland Harbour had me reminiscing of the good-old days when I used my older sisters ID to get into Snapdragon. But it was even better than that, because this version comes with fun neon signs with golf puns on them like 'who's your caddy?' and 'are you ready to putt loose'. I'm not that into puns myself, but my entourage enjoyed them.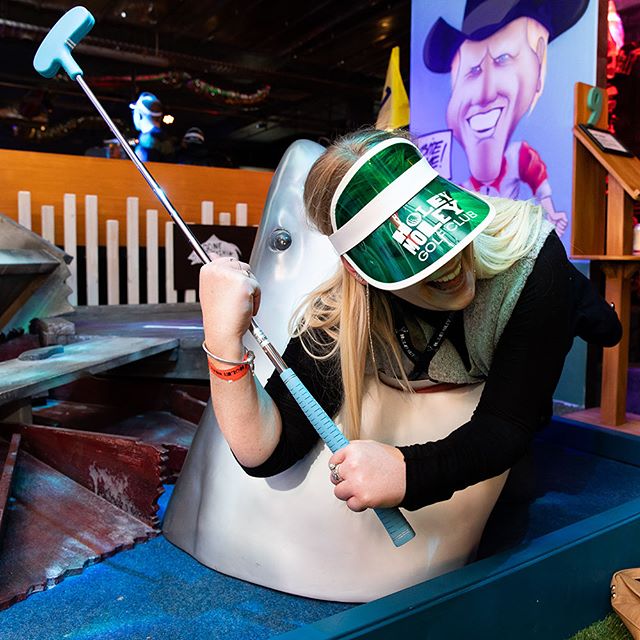 As previously mentioned there is a bar, which as bars tend to; serves a variety of beverages to suit all patrons. Unlike the predecessors of this prime Auckland real-estate, this large space doesn't feel sparse and empty. There's so much to see and do, and if it manages to maintain its popularity (which I have a feeling it will), at risk is of sounding like Cool Mom this place has a great vibe! The latest-late night hang is about as Melbourne as they come, so get ready to putt loose team, you will not regret it.
Holey Moley opens on the 11th of October
Holey Moley
204 Quay Street
Auckland City