Help: I have a low sex drive
How much someone desires sexual activity varies from person to person and there's no such thing as a "normal" sex drive because everyone is different.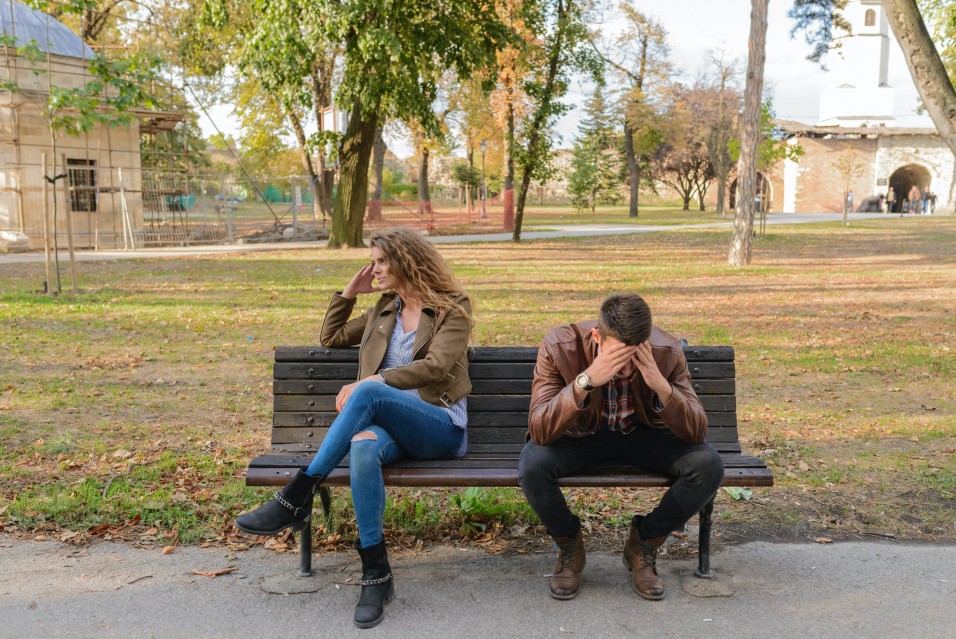 According to a recent study* by global sexual wellness brand, Lovehoney.co.nz, some of the biggest barriers to people having more sex include being too tired (32%), being too busy (20%) and being too stressed (16%).
There's nothing wrong with a lower sex drive as long as you're happy, but if you want to supercharge your sex life, there are a number of little things you can try which may affect your libido.
Discover Lovehoney's resident Psycho-Sexologist and Relationship Specialist, Chantelle Otten's lifestyle changing recommendations you can make today to help put your sex drive into overdrive.
Exercise more
Exercising more is one of the best ways to supercharge your sex drive. One of the libido-boosting effects of exercise is the release of endorphins (one of our feel-good hormones), which makes us more likely to feel happy, horny and ready to get it on. Another effect of exercise is improved blood flow, which can contribute to increased levels of arousal. Moreover, regular exercise (like trying new positions in the bedroom) can increase your strength, flexibility and stamina, as well as your self-esteem.
Chantelle recommends: Lovehoney Oh! Kama Sutra Playing Cards
Get to know what you like
Sometimes if you've been out of action and have not been feeling in the mood, the best thing to do is get back on the horse and spend some time getting to know yourself and what you enjoy all over again. Engage in a bit of solo sexual self-care to help you build a better knowledge of your body and what you enjoy in the bedroom. This will not only increase your confidence and give you a more positive body image, but also help keep your sexual pilot light on.
Chantelle recommends: Fifty Shades of Grey Greedy Girl G-Spot Rabbit Vibrator
Find ways to reduce stress
Life can be pretty stressful, particularly in 2020. With everything going on, often sex is the last thing on our minds when we've got work deadlines or a jam packed diary. Stress can have a big effect on the libido and managing stress can often be easier said than done. The best thing to do is acknowledge you feel stressed and take a bit of time out to focus on what makes you feel good. Try practising breathing exercises or mindfulness, treating yourself to a relaxing bath or getting stuck into a good book. And the best news? It turns out that sex can actually reduce stress because it triggers the release of more of those happy hormones and reduces the amount of cortisol in the body which leaves a relaxing feeling.
Chantelle recommends: Lovehoney Oh! Sex Bomb Sexy Surprise Bath Bomb for Him
Get more sleep
It's one of the simplest, but most important things to remember. Getting a good, quality night's sleep can improve your overall mood and energy levels and in turn, increase your libido. Some studies even show that women who get more sleep have an increased sexual desire the following day. Additionally, women who have longer average sleep times report better genital arousal than those with shorter average sleep times. So avoid screen time before bed, wind down and enjoy a good night's rest to reap the benefits in the bedroom.
Chantelle recommends: Lovehoney Oh! Satin Blindfold
Change your eating habits
When you're looking to boost your libido, generally speaking, any food that's good for your heart and blood flow are a good idea. Food that is thought to boost your sex drive, for this reason, includes avocados, strawberries and watermelon, so load up on those fruit salads and avocado toast brunches! Switching to an overall healthier diet with more fruit, vegetables and nuts can give your libido a booster shot.
Chantelle recommends: Lovehoney Strawberry Flavoured Lubricant 100ml
*Lovehoney Sexual Happiness Survey, 2019