#GirlBossDiaries – Why Ash Owens' mum was integral in building her brand
The old adage goes, like mother, like daughter, and for fashion and lifestyle blogger Ash Owens and her mum, Cath, this definitely rings true.
Not only are the pint-sized blondes' doppelgangers for each other, but their penchant for Pinot Gris and love of all things creative has rendered them BFFs, too.
A property manager by day, mum Cath has supported Ash's new business venture 100%. Graduating from a Communications degree with flying colours, Ash's influence is continually on the rise, with more than 11,000 followers tuning in to her daily Instagram updates, stories, and YouTube channel.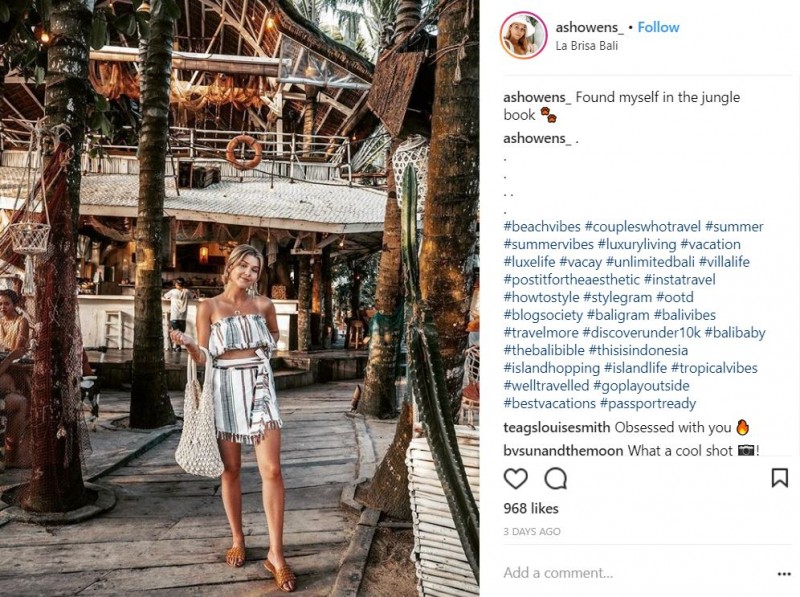 We chatted with Ash and Cath ahead of Mother's Day, to find out how the mother-daughter duo create balance in their home lives, their wellness goals for 2018, and how the newly minted Fitbit Versa will help them achieve these, no problem.
Hey Ash! You and your lovely mum, Cath, are both creative types. How do you both enjoy flexing your creative muscle?
A: We both love photography and painting! More recently we have been enjoying getting creative together for my blog fashion shoots by styling outfits together and looking for complimenting photo shoot locations. We both love colour which is our number one inspiration when it comes to fashion and photography!

What has your mum taught you about leading a healthy, balanced life?
A: Mums most used quote is definitely "Eat your salad!" Aside from eating habits, mum has always taught me the importance of getting plenty of sleep and not sweating the small stuff in life. She also taught me to never underestimate how going for a good long walk outside can make you feel and how good it is for the mind.
Everyone on social media is loving the hashtag, #livingmybestlife – what does that hashtag mean to you?
A & C: We think #livingmybestlife means enjoying all of the wonderful opportunities that comes your way, planning and booking those holidays that you want to go on and buying that handbag that you just REALLY need!
How does your mum support you in your business venture as a fashion and lifestyle blogger?
A: Mum supports me in so many ways, the biggest way is probably the emotional support and encouragement on a daily basis. She was the person who told me to start a blog three years ago and that she would support me every step of the way! She is also fabulous at grabbing the camera and helping me shoot whether it's for fun or for an important client.
What would you say is your biggest barrier to wellness?
A & C: We both definitely struggle with getting caught up in our lives and not prioritising the gym, yoga and going for walks. It can be difficult when you live a busy life!
What is your favourite memory from raising Ash?
C: My funniest and favourite memory is probably when Ash was about seven years old and had a burning desire to be the next winner of New Zealand Idol. We bought her Sing Star for her Playstation, which has a feature to play your singing back to you. The first time Ash heard herself sing, the look on her face was absolutely priceless. The realisation that her voice was so bad was crushing for a seven-year-old! Her dad and I still laugh to this day but also showed that her dreams were big at a young age.
Another one for Cath – what are you most excited for in Ash's future?
C: Her life is already so exciting to watch, which makes me even more excited for her future with her business. It sounds a bit cliché, but I am also excited for her to get married and have children! She is going to be the best mum and the best businesswoman all at the same time!
One of the hero features of the Fitbit Versa is sleep tracking, enabling you to measure the quality of your sleep and track your nightly sleep patterns, as well as sending you bedtime reminders! How is this feature helpful when it comes to managing your time while working from home? Can it be hard to switch off at the end of the day?
A: This is so relevant for me because I find it near impossible to switch off at the end of the day! Being self-employed I tend to work late in the evenings, so this feature is fab because the reminders help me to wind down earlier. By monitoring my sleep patterns, it really shows the quality of sleep I can get when I have switched off from work properly in the evenings which overall keeps my day to day life so much more balanced.
The new Fitbit Versa monitors so much more than just your sleep patterns. This health and wellness smartwatch enables you to achieve your goals faster than ever, thanks to on-screen workouts, heart rate tracking, personalised reminders, and female health synergies.
Whether your goal is to move more, connect with your body, get more sleep, or find moments of calm during a busy day, the Fitbit Versa and accompanying Fitbit app will enable you to manage your health and wellness like never before.
Check out the new Fitbit Versa online, here.