We have officially entered spring and boy I couldn't be happier. Longer days, warmer weather and of course blooming flora. This week's friday favourites include many spring selections we believe you'll love, from H&M's new collection to replenishing skin products and even a new dining hotspot for all you foodies out there. It's a Friday afternoon, we encourage you to kick your feet up, pour yourself that well deserved sav and dive into this week's selection of must haves.
Akarana Eatery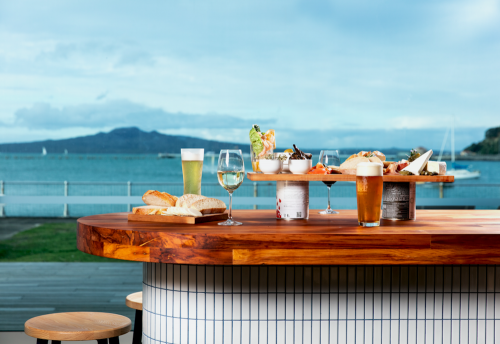 Nothing beats a scrumptious dinner with a spectacular view, especially when the dinner has been created by one of New Zealand's leading chefs. Internationally acclaimed chef Nic Watt and the Royal Akarana Yacht Club have joined forces with the Hyundai Marine Sports Centre to open Akarana Eatery, a dining haven venturing the love for boating and seafood. Opening this Saturday, diners can expect picturesque harbour views, an extensive all day menu and a selection of mouthwatering counter items. Besides providing an exceptional customer experience, the eateries primary focus revolves around sustainability and fresh produce. Nic and the team have sourced sustainable, top-quality seafood for the menu and have also opted for tap wine and beer to reduce their use of bottles. Delectable items you can expect at Akarana Eatery include fresh-cut fish and chips, house-made lamb shank pies, wood fired pizza, Kaipara Harbour flounder and of course an appetising selection of shellfish, just to name a few. If you fancy a tasty meal with a view this weekend, make sure to be the first to check out one of Auckland's latest hot spots.
Murad - Replenishing Multi-Acid Peel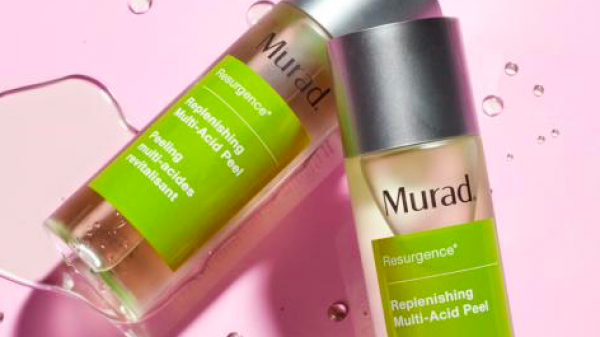 After a long and tiresome winter we have finally made it to spring, meaning we can finally receive some well needed sun for our poor old skin. I don't know about you, but for myself the winter weather has definitely left my skin feeling dry and in short of that desirable dewy glow. As we have only just entered spring, and the sun is still playing hide and seek with us, we could always use a little bit of help in the skin care department. Luckily, Murad has introduced a multi-acid peel that is gentle on the skin and works wonders. Combining multi-level exfoliation, youth-boosting treatment and intensive nourishment, the peel will take your skin from dull to glow in just one step.
Tan In The City
For me, winter is the season of continuous thursday night tan sessions. I have been through roughly three bottles worth of Bondi Sands tanning foam and many nights have resulted in nagging my flatmate to tan the unreachable parts of my back. It has just become tedious. As we are now in the spring, the weather is becoming warmer, however we have not yet reached natural tanning season. As I am not about to spend another four weeks attempting to give myself the perfect fake tan, I have decided to look into spray tanning, the answer to all my prayers. Tan In The City is a boutique salon located in Remuera that offers a range of spray tans perfect for any occasion and customer. Ensuring a fabulous bronzed glow created in a mere ten minutes, this tanning salon is perfect at doing all the work for you. If you can't get out to the salon, then no problem, Tan In The City is also mobile, meaning if you live in Auckland, they can bring the salon to you! Affordable and accessible, this salon is well worth checking out.
Part Time Rangers - Great White Sharks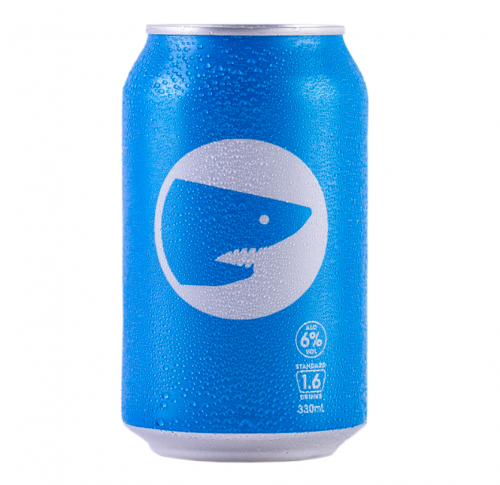 If you haven't heard of Part Time Rangers it's about time you join the bandwagon. As New Zealand's first health conscious, environmentally-friendly alcohol company, these guys can do no wrong. Following the high success of their first two drinks, African Elephants and White Rhinos, the company have recently introduced their latest drink Great White Shark. The brilliant initiative behind each of these alcoholic drinks involves donating 10% of profits to wildlife conservation, while simultaneously promoting healthy drinking. African Elephants are made up of sparkling water, lime and vodka, White Rhinos include sparkling water, lemon juice and gin and the latest Great White Sharks include white rum, natural apple and lime juice and sparkling water. The Part Time Rangers drinks are a light, tangy, ready to serve mix that are extremely refreshing and also rewarding.
Roku - Japanese Gin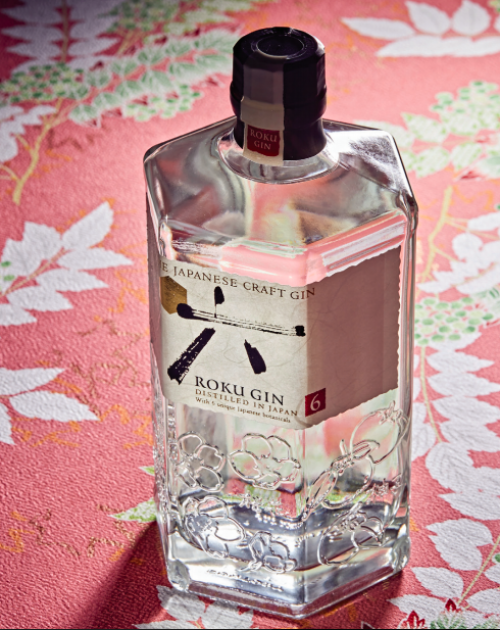 If you're a lover of gin then you're in for a treat. Roku is the first gin from Japan's legendary Suntory and is made from a selection of six Japanese botanicals that provide a tasty tour of the four seasons. The sakura leaf and sakura flower provide a taste of spring, sencha tea and gyokuro tea depict summer, sansho pepper gives an autumn zest and yuzu peel offers winter. Roku Gin also includes traditional gin botanicals including the likes of juniper, orange peel, lemon peel, coriander and cinnamon. Full of flavour and warmth we recommend you grab yourself a bottle and let the night be-gin!
Hemp Protein Superfood Smoothie - Chia Sisters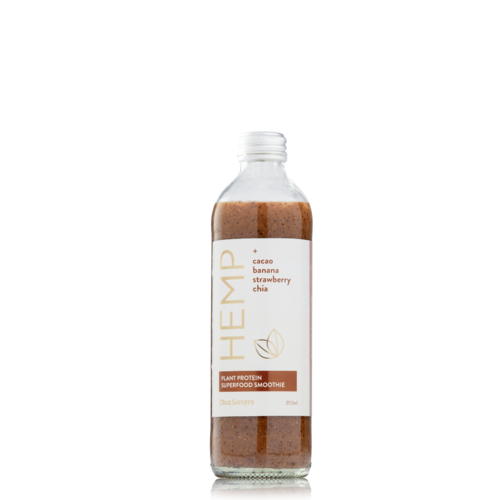 As protein shakes are all the rave right now, it's only fair that we introduce you to New Zealand's first plant protein smoothie. Using hemp, one of nature's superfoods as their main ingredient, Chia Sisters have created a delicious smoothie range made from natural and plant based ingredients. Designed for a snack on the go and bottled in recyclable glass, the low sugar smoothie comes in two tasty flavours, berry and cacao banana. Other ingredients used in the smoothie include protein, fibre for gut health, omega 3 for a healthy heart, brain and skin and a handful of micronutrients for the daily energy we all need. If that impressive list doesn't scream healthy, I don't know what does. After bringing the delicious and nutritious source of plant protein to kiwi consumers, the sister-duo are excited for the future of New Zealand's hemp industry and the health benefits that come with it.
H&M Studio AW19 Collection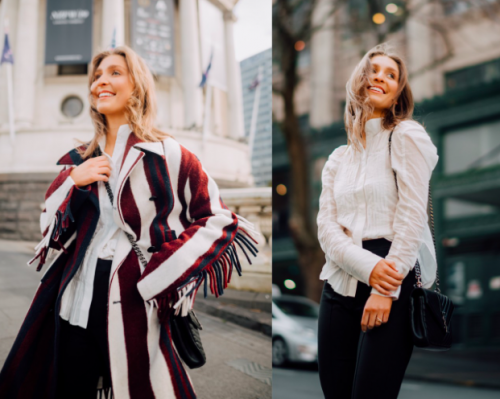 Laura Hadlow wearing H&M's Studio AW19 collection
Debuted on the streets of Auckland's fashion week, H&M's latest striking collection has everyone's heads turning. Expressing versatility through urban lifestyle garments, the collection gracefully boasts the confidence and chic style of the modern day woman. Not only does the collection includes unique, desirable pieces, but also focuses on sustainable fashion with all the fabrics made from organic cotton and recycled polyester.
Coach - Floral Blush perfume
As we enter spring it is only appropriate to indulge in all things floral. Coach have delved into the world of flowers, femininity and flavour with the release of their charmingly delicious perfume, Floral Blush. Bursting with scents of all things sweet including goji berries, grapefruit, peonies and peach, Floral Blush is the perfect embodiment of the Coach girl's wild, feminine spirit.