Our top 'Eat Drink Love Ponsonby' offerings
This month, Eat Drink Love Ponsonby is transforming Auckland's restaurant mile into a battle ground for our tastebuds, and nowhere is the competition more deliciously intense than between Ponsonby's infamous Asian triad: The Blue Breeze Inn, Chop Chop and Go Go Daddy Thai Canteen. Start revving your chopsticks, folks, 'cause this is your lowdown on this festival's hottest fixed-price signature menus.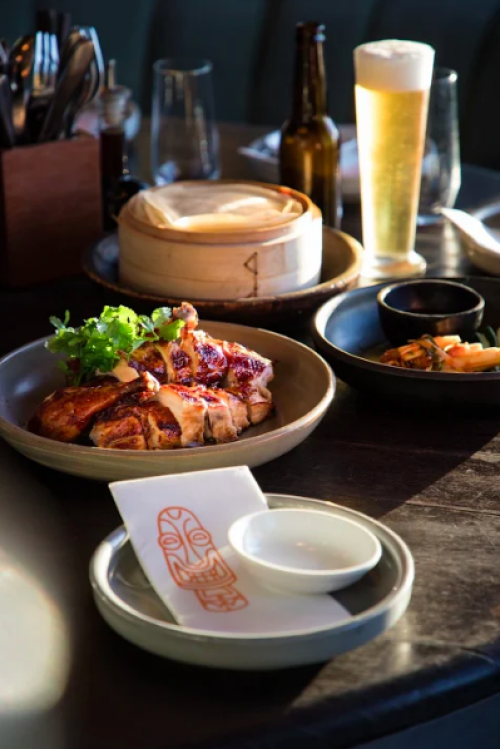 Roaring out of the corner with its fists up in the $55-and-above category is The Blue Breeze Inn, with its knockout combo of Peking Cluck and Beers. Easily serving two, this dish boasts a big, fat, slow-roasted Peking chicken with all the Peking-style trimmings: cucumber sticks, sweet-and-sticky hoisin sauce, green onion kimchi and stacks of steamed pancakes to wrap it all up in. Wash these delicious parcels down with two frosty bottles of a crisp, Japanese-style lager the Blue Breeze make themselves to match their food.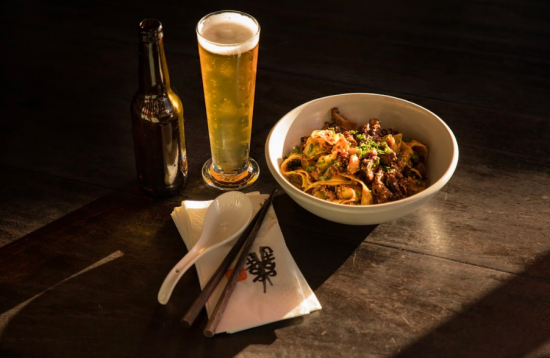 Hoping to impress in the $25-and-under category is Chop Chop, with its Bowl, Beer and Dessert Chaser offering. Fans can look forward to a bowl of barley miso braised beef ragu, pickled shiitake, roasted garlic and sesame, served on thick wheat noodles, as well as a frosty bottle of their own lager. The combo even includes a dessert chaser of soy caramel soft serve with miso butterscotch and salted pretzel crunch. This looks like incredible value, and we're pegging the Chop Chop combo as one of the festival's best $50 date night dinners for two. But….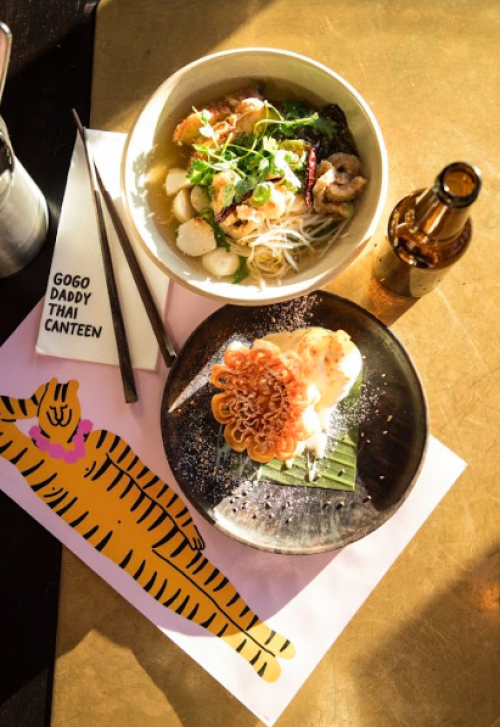 Go Go Daddy appears hell bent on serving Chop Chop some serious sibling rivalry. Having brazenly decided to compete directly with its neighbour and brother restaurant in the same, $25-and-under category, Go Go is launching a bowl, beer and dessert chaser combo of its very own. The Chop Chop bowl comes with roasted pork belly, pork balls, fried garlic and roasted chilli on a bed of fermented rice noodles. They're also throwing in a bottle of their own, Japanese-style lager but here the dessert chaser is a palette-quenching palm sugar ice cream with lotus sesame cookie and condensed milk.
We love a good food fight, especially when the prize is our foodie affection. Tummies - get ready to rumble.