Discover Lana Van Hout's secret running spots
We've got a major girl crush on adidas athlete Lana Van Hout.
When she's not clocking up km's or sharing her running tips with her 28,000 Instagram followers, Lana also shines in front of the camera as a model with Red11.
To celebrate the launch of the new adidas SOLARBOOST, we tapped Lana for her top tips on how to make the most of your training (even during the chilly winter months), her favourite running spots in Auckland, and how she refuels after an intense training.
Thanks for answering a few questions for remixmagazine.com, Lana! You were joined by a host of keen athletes this week to test run the new adidas SOLARBOOST. What features do you love about adidas' latest offering?
I'm more than happy too, thank you for asking. We had an amazing morning with the adidas Runners AKL team. It was awesome to see so many keen athletes up early on one of our coldest mornings and excited to run.

The construction of the SOLARBOOST has been designed with influence from NASA engineering. This means that nothing is unnecessary, and everything serves a purpose. It's incredibly lightweight, soft, supportive and I feel it moves with me while I run making me feel even more economical.

The heel counter has also been updated meaning more movement for your achilles tendon whilst remaining snug and supportive. Overall, I love how the shoe is made, how it looks and how it feels. It's my new favourite from the adidas range.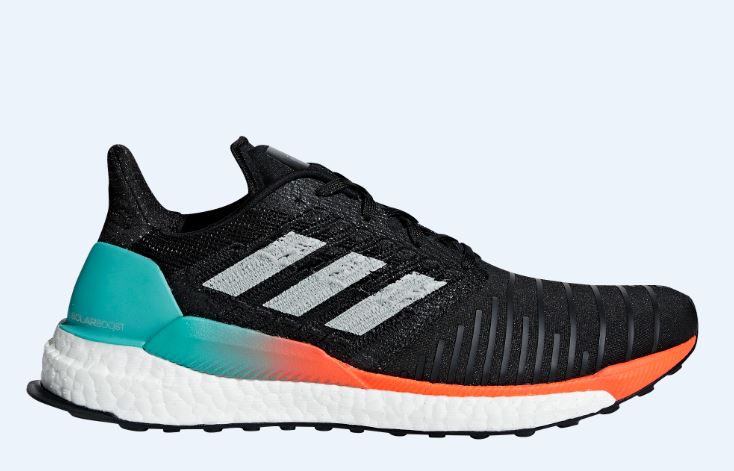 What sort of things do you look for when buying a running shoe?
Your running shoes are the most important part of your running gear, so the fit of them is incredibly important. I would always recommend going in to store and being fitted by a team member. Their knowledge of the range of shoes is amazing and they will know what design of shoe would be best for your type of foot and your running demands. Plus don't be afraid to run around the store in the pair of shoes, I have definitely been known to do this.

I always make sure I wear a shoe that is built for what I will be using it for. If you are a long distance runner then get something a little sturdier that is made for the longer distances, I run on average 80-100km per week, so the UltraBOOST ST or SOLARBOOST is the type I live in. If I'm doing a faster pace workout I would wear something more streamlined and flat like the adizero adios.
There's no denying winter is upon us, what are some tips you can offer our readers for getting up and outside for a run during those chilly mornings?
Winter is here, there is no denying that. Some of the things to think of when you're finding it hard to get out of bed:
Think about how good you will feel once you get it done. It's so much harder to exercise at the other end of the day when you're tired from a busy day at work especially on a cold winter night.
Schedule a run with a friend, it's always more fun together plus when you have someone else depending on you, you won't press that snooze button.
Exercise always wakes you up and makes your body and mind ready to tackle the day.
You get to see the amazing winter sunrises.
Invest in some good winter gear, get some gloves, a windbreaker and wear a hat or beanie, it will make a world of difference to helping you get out the door.
A run in the morning will warm your body up for the day.
Tell me your five favourite runs and how long they are. Why are they your favourites?
The Auckland Waterfront is always a favourite. It is a beautiful spot to run, with stunning views of Auckland Harbour and Rangitoto Island and is also a great night spot to run as it is lit and there are always people out exercising. You can choose the distance you want to run short or long. From the Ferry building in the city to St Helier's Beach is 10km, so out and back you could clock up around 20km, this is a great long run choice for those building up to race a half or full marathon.
Cornwall Park is my local. It is a 8min run from my house, so I spend a lot of time here. I love how Cornwall makes me feel like I'm not in the city and the sense of freedom this gives me. The road loop is 3km so is a great choice for new runners, but my favourite area to run is around the perimeter, on the farm land. It is a 6km loop plus you get to be up close with the cows, sheep and cute lambs in July/ August.
Tawharanui trails are always fun to explore. You can choose whatever distance you like from the many trails Tawharanui has to offer. Some are through farm land which is complete with a coastal view and there are also bush trails to mix it up. It makes for a great destination Sunday run and you can finish it off with a dip in the sea.
Mairangi Bay to Browns Bay - This is a route along the North Shore coastline, it takes you along Possums ladder through the trees, along the beaches and the water's edge. I love running high up on the cliffs edge here and looking out to Rangitoto Island. It is truly a beautiful scenic run. It is 3km each way and is a mixture of hills and flat terrain.
Te Henga Walkway - Grab a friend and make it a day trip. Drive out to Muriwai Beach and enter at Constable Rd, you can choose how far you want to run as the views are stunning the whole way. However, if you want to make it a long one and run to Bethell's Beach, it's 10km each way.
What's your favourite post-run brekkie?

Poached eggs and avo or protein oats with nuts, chia seeds, and berries.
What events are you training for in 2018?
At the moment it is Cross Country season, so I'm going to be racing as many of the GP series around Auckland in the lead up to North Island Champs and Nationals, then I'm thinking I will do a half marathon towards the end of the year before track season begins early summer.
In between clocking up km's, you're also a model and influencer. Is it hard to squeeze in a run when you're super busy?
Time management is so important. I get stressed if I can't do my training, so I always make sure I fit it in as it's a massive priority.
My training plays on my mind all day if I don't get it done early. I choose to run in the morning as this is the best time for me, it wakes me up and sets me up for the day ahead. However, some days I have to run twice, so these days can be hard. It's harder in these winter months because it gets dark so early. I'm lucky to have a treadmill at home so if I get home late I'll run on this or I will drive to the waterfront and run there as it's lit, safe and there are always lots of people out walking.
What's the first thing you do when you finish your run?
Stretch and hydrate!! After a run you've been propelling forward in the same motion for many km's. It's important to stretch your muscles as this will help with your recovery and help to prevent injuries. Hydrating yourself with a drink with electrolytes is imperative.
Even in this cold weather our bodies still sweat, it's important to replenish what you've sweated out.