Auckland's greatest pop-up yet is about to set sail
Auckland's growing fascination with pop-up's has long remained a mystery to me. We just can't get enough of them, in fact, official findings suggest that 84% of Aucklanders are more likely to attend an event if the word 'pop-up' is in the title (still awaiting official confirmation). But then a pop-up of epic proportions comes around, like the Cloudy Bay Sail Away experience, and it all makes sense to me.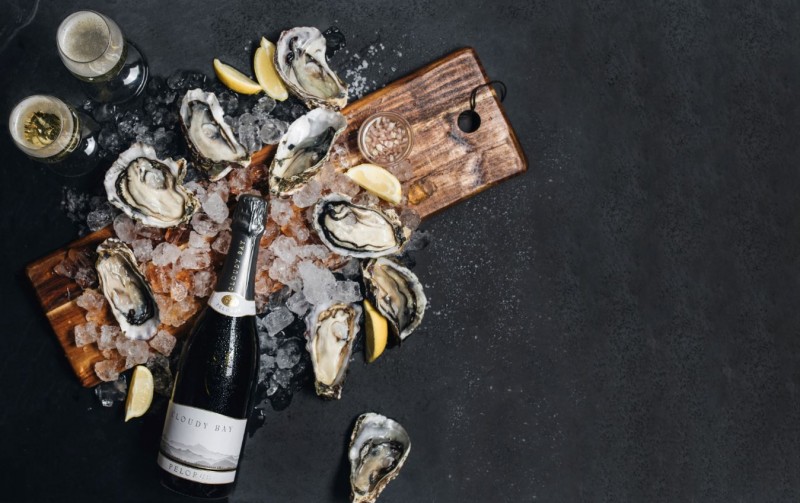 Aucklanders are no stranger to a coveted, urban pop-up by winemakers Cloudy Bay. They have been there to satisfy our insatiable pop-up fiending appetites year-in-year-out. But this one is set to eclipse the historically believed 'greatest Auckland pop-up' that was the sun-drenched deck at 46&York. Why? Because this one is due to set sail at one of Auckland's finest dining-institutions; Odettes Eatery.
The outdoor courtyard at Odettes offers the perfect space to be transformed into a place of Southern escape, with the use of warm natural timbers that complement the restaurants existing modern steel and concrete exterior. The design aesthetic is intended to mimic and enhance the beloved guesthouse at Cloudy Bay's vineyard, lovingly referred to as 'The Shack'.
Think it couldn't get any better? Think again. Odette's immensely talented Head Chef Jonah Huang has designed a bespoke menu that heroes' local ingredients to match perfectly paired Cloudy Bay drops. Dishes will treat guests to fresh seafood and cooked delicacies, from venison pastrami with lavender cream, to goats' cheese with fig salami. And anyone who thinks wine and goats' cheese is not the perfect combination is either an idiot or lactose intolerant - so the rest of us will love this menu. Guests will also have the opportunity to shuck their own oysters!
So, you think you know your Pinot Grig's from your Rieslings? Do you use the word 'tannins' in casual conversation? WE GET IT you like wine. In which case you should really do yourself a favour and pop-down to the latest pop-up to hit this pop-loving city.
Cloudy Bay Sail Away will run from November 1st – November 17th with sessions running between 36pm from Thursday - Saturday. Each session will offer Cloudy Bay's key wine portfolio, a food menu that welcomes the summer season and live entertainment all afternoon. Each weekend of Cloudy Bay Sail Away will play host to a different live music act including the sounds of Helen Corry, AschRose, Taotua and Fare Thee Well.