China's most punctual bus
Back in May, a prototype was made in China for a bus that drives over cars. Named the Transit Elevated Bus (TEB), the bus is literally lifted off the roads, eliminating any obstacles that could slow it down and make its passengers late.
Beginning its journey as a miniature model at the 19th China International High-Tech Expo, the first TEB has finally been built and is in its testing stage.
The giant bus weighs 100 tons, sits 2 meters above ground and carries 1200 passengers. Named by Time magazine as one of the year's top inventions we have our fingers crossed that the making of this genius invention becomes a reality on our streets.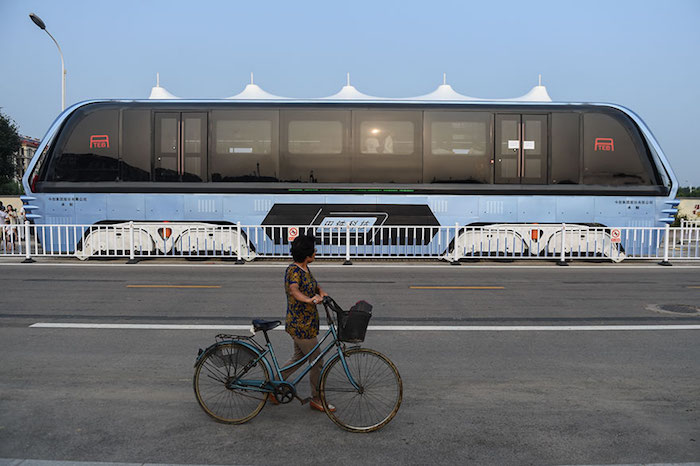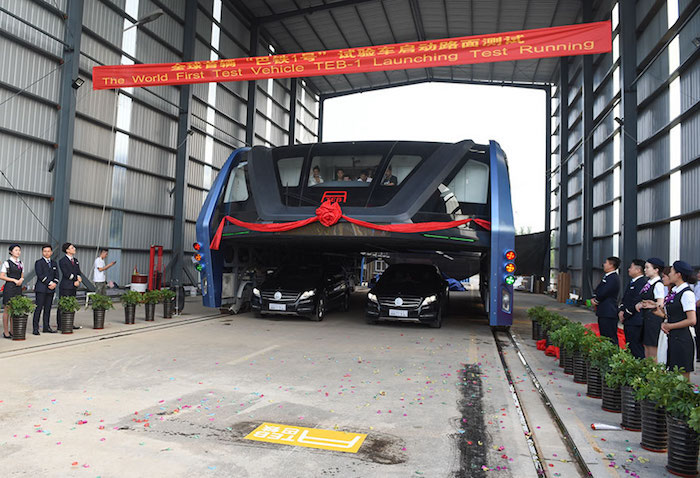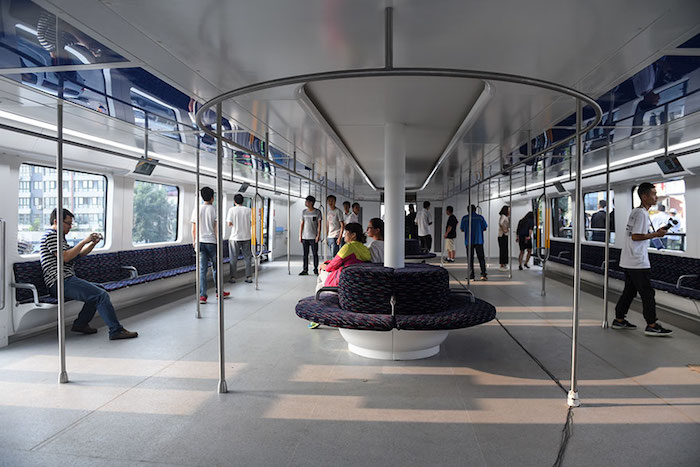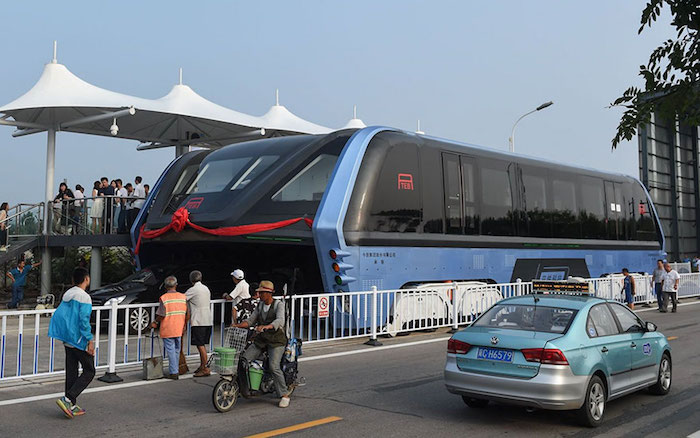 Photo source: boredpanda.com