Calling all gin lovers, you're invited to a bespoke gin experience with BOMBAY SAPPHIRE
The festive break may be behind us but a new series of curated, gin-based workshops promise to keep the summer festivities alive and unleash your creative side.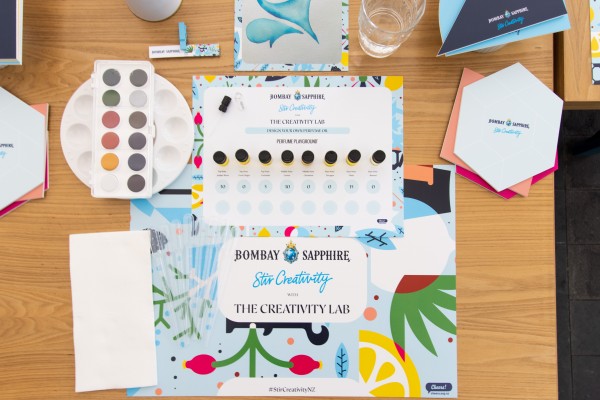 This February, over two weeks, BOMBAY SAPPHIRE will host The Creativity Lab, a unique virtual experience combining creativity and the very best in mixology. Whatever the occasion - birthday, hen's do, or just because – bring family and friends together with a new at-home gin experience.
The lowdown
Reimagine the gin drinking experience with a line-up of local creatives bringing to life BOMBAY SAPPHIRE's botanicals like never before. The 60-minute sessions encourage guests to unleash their imagination in the comfort of their own home with a curated workshop led by one of four talented local artists: Rosie Holt of Perfume Playground, The Jellyologist- Jess Mentis, Helen Emmett at Paintvine and Olivia Dobrowolski, aka Sunday Studio.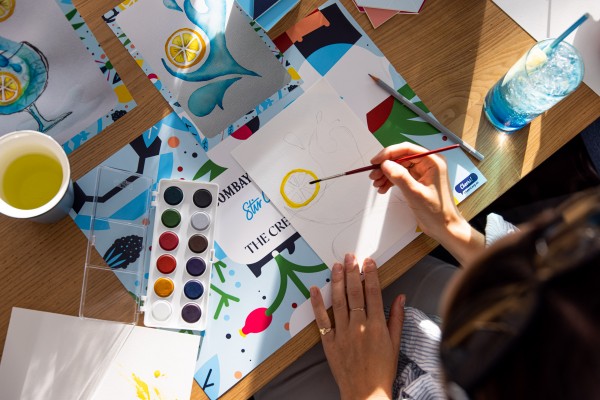 How it works
Purchase a lab kit for your chosen Creativity Lab experience (just $40 for two people) and you'll be sent all the required elements to engage in the craft alongside a bespoke gin cocktail. Then, on the specified date, stream the experience live from the comfort of your home, and create your masterpiece.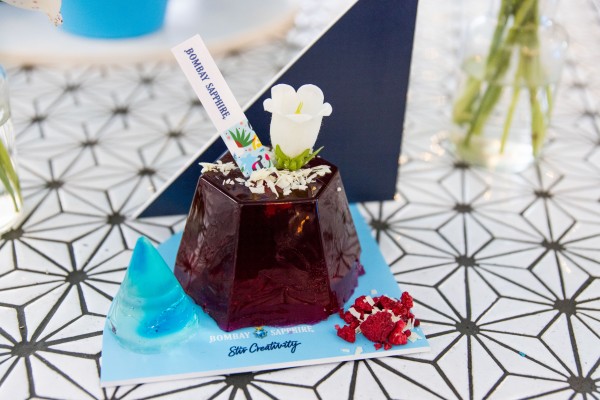 The experiences
Pick one of the below four experiences…or more if you want!
Perfume Playground
Ignite the senses as experienced perfumier, Rosie Holt, guides your group through the botanical landscape of blending their own scent. Guests will learn how to smell and pair ingredients, all while creating their own perfumed cocktail garnish.
Cocktail inclusion: Scented & Sapphire - BOMBAY SAPPHIRE, pineapple cordial, yellow chartreuse and lime. Garnished with a scent strip and peg
Dates:
Wednesday 10th February 6:30pm-7:30pm
Wednesday 17th February 6:30-7:30pm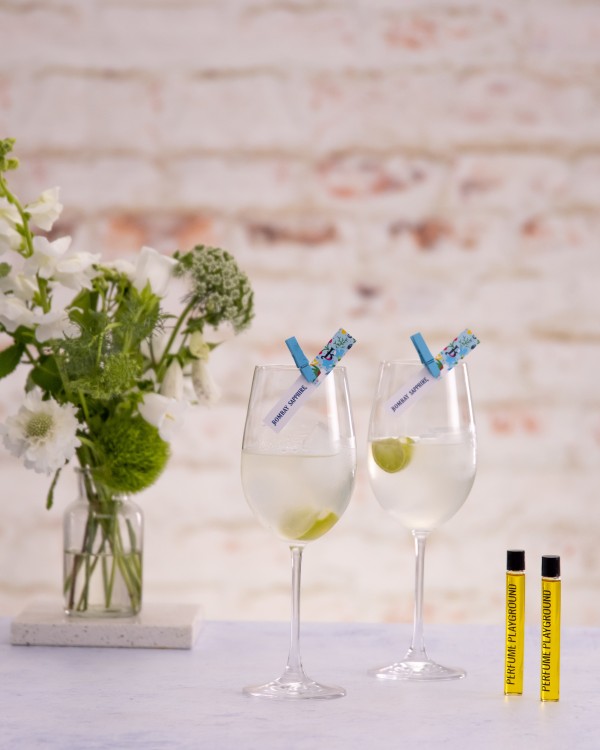 The Jellyologist
Tap into the mind of expert jelly artist, Jess Mentis, as creativity and cocktails collide in this jelly experience. Guests will be provided the opportunity to become a bonafide jelly architect as they create a gin-jelly creation and cocktail.
Cocktail inclusion: Jelly & Juniper - BOMBAY SAPPHIRE, soda water, green apple cordial and St-Germain Elderflower Liqueur. Garnished with finger lime caviar.
Dates:
Thursday 10th February 6:30pm-7:30pm
Thursday 17th February 6:30-7:30pm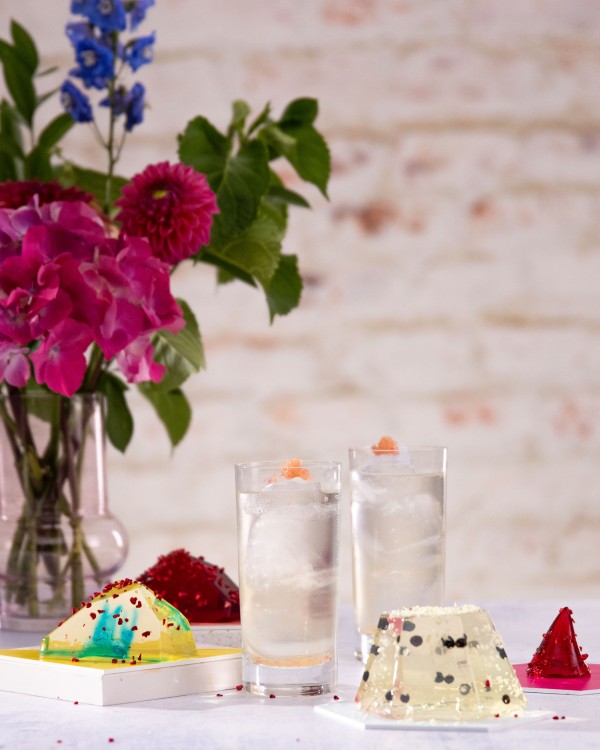 Sunday Studio
Setting the scene for nights to come, participants will sculpt their own unique polymer clay candlestick holder with artist and designer, Olivia Dobrowolski. Guests will then be able to enjoy their signature cocktail by candlelight.
Cocktail inclusion: Sherbet & Shaper - BOMBAY SAPPHIRE, soda, Aperol, MARTINI Rosso, raspberry shrub. Garnished with Riesling sherbet and green apple cordial.
Dates:
Friday 12th February 6:30pm-7:30pm
Friday 19th February 6:30pm-7:30pm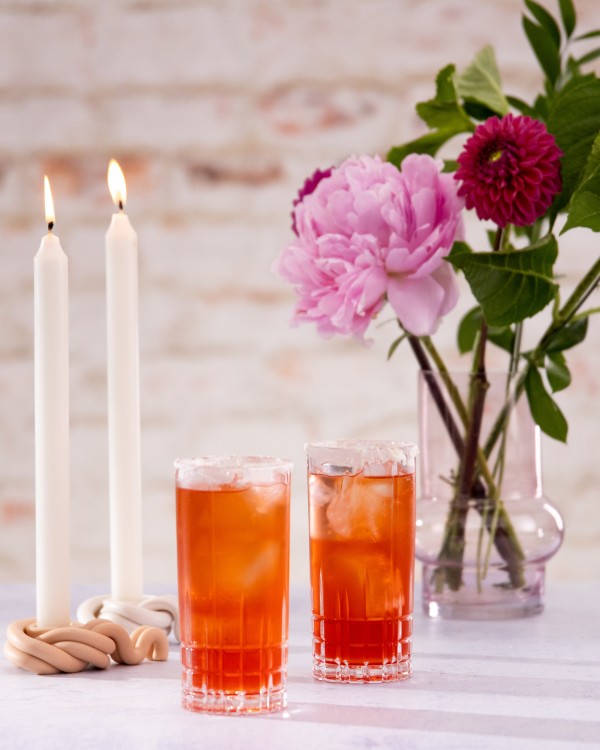 Paintvine
Capture the spirit of a creative cocktail via the medium of watercolour and a masterclass with the experts in all things paint. The result? An exploration of creative expression on watercolour paper, accompanied with a bespoke edible paint cocktail.
Cocktail inclusion: Painted & Perfect - BOMBAY SAPPHIRE, StrangeLove tonic and edible blue paint. Garnished with either lemon or lime.
Dates:
Saturday 13th February 5:00-6:00pm
Saturday 20th February 5:00-6:00pm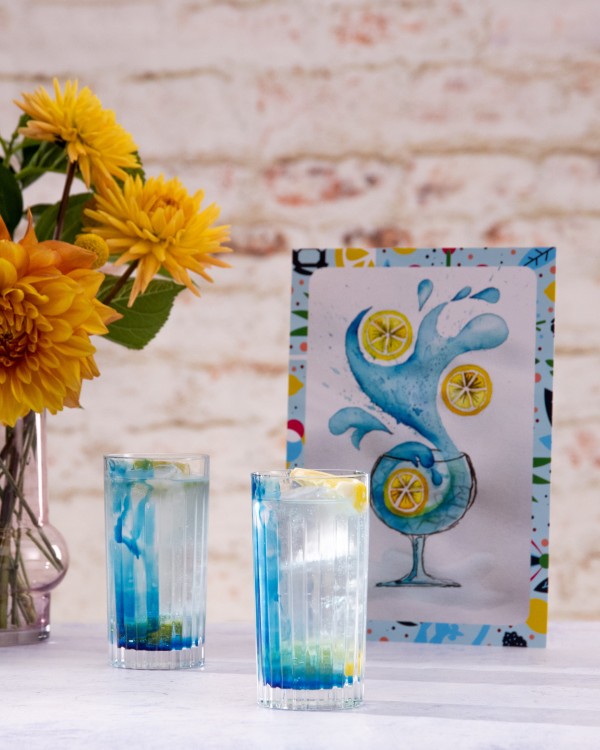 To top it all off, BOMBAY SAPPHIRE will be extending the creativity to select bars across Auckland.
Purchase tickets thecreativitylab.co.nz now.