Your fave burger is a takeaway mainstay
BurgerFuel have been providing the people with what we really want for a while. When we're looking for burgers, we don't want to skimp on the fillings. We've already committed to giving our taste-buds a treat they deserve, so why not go all out and pack your burger to the brim.
The team at BurgerFuel are the 'all or nothing' kind of people that we need in our lives, and they're proving this time and time again. The Bastard has been around since the beginning and is here to stay, meaning our cheat days can carry on a little longer.
If there was an award for the longest-serving, most reliable (not to mention full on) menu option at BurgerFuel, then the Bastard would take the proverbial cake.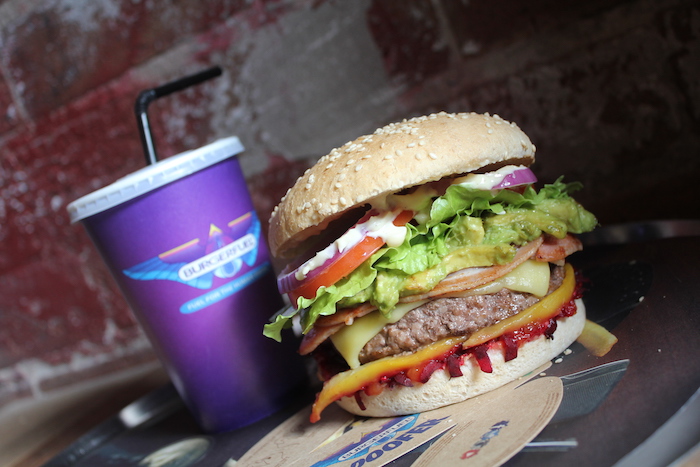 The BurgerFuel Bastard features 100% pure grass-fed NZ beef 'smashed juicy', sweet slivers of mango, Tasty Bacon, grated beetroot and Chia seeds.
And just because that wasn't enough, it also features cheddar cheese, the signature BurgerFuel Aioli, smashed avo and sweet tomato relish! A literal mouthful!
The Bastard is here to stay! But a word to the wise, this monster is not for the faint-hearted.
Are you up to the challenge? Wrap your laughing gear around The Bastard at your local BurgerFuel, now.
Head here for more.