The best spots in Auckland for a socially-distanced picnic
After the announcement on Monday, us Aucklanders have been filling up our calendars with various outdoor excursions to see our long-missed friends and whānau. With socially distanced meet-ups on the cards, the scout for the best picnic spots is on. Remix has done the research for you, and your nine nearest and dearest, to bring you a round-up of the best outdoor picnic locations in Auckland.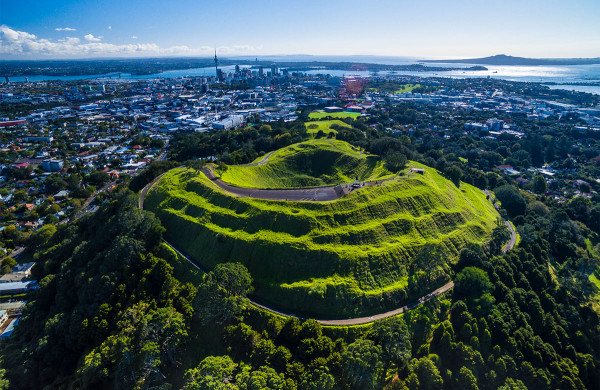 Mount Eden
Mount Eden
Brunch picnic? Yes please. Make it an early one and grab your mates for a picnic at the ultimate sunrise spot in Auckland. Mount Eden provides panoramic views of our gorgeous city in a serene and scenic location. So start the day with a stunner and have your morning coffee on top of Auckland's own little mountain.
Takapuna Beach
In range of every type of cuisine you could think of, Takapuna is the perfect place to round up your friends for takeaways on the beach. And, an added bonus, the beach is a hotspot for dog-walkers in the area, making it the perfect place to gush over the local tail-waggers.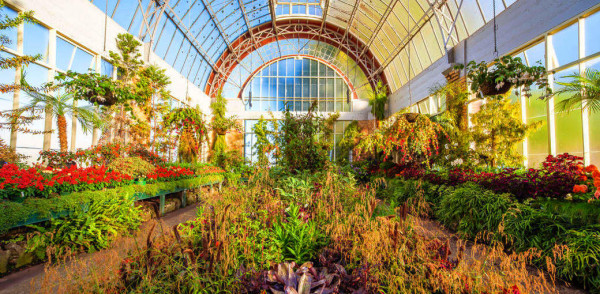 Auckland Domain's Wintergardens
Auckland Domain
Breathtaking hectares of space seems like the perfect place for a socially distanced meet-up. With stunning views of the Auckland Museum and the Wintergarden glasshouses, the Domain offers an ideal landscape to spread your legs, not the virus.
Parnell Rose Gardens
Wake up and smell the roses, literally. Parnell Rose Gardens is the idyllic backdrop to catch-up over cucumber club sandwiches. Sit amongst the October buds and take in the floral scents of spring for a picnic straight out of the pages of a Jane Austen classic.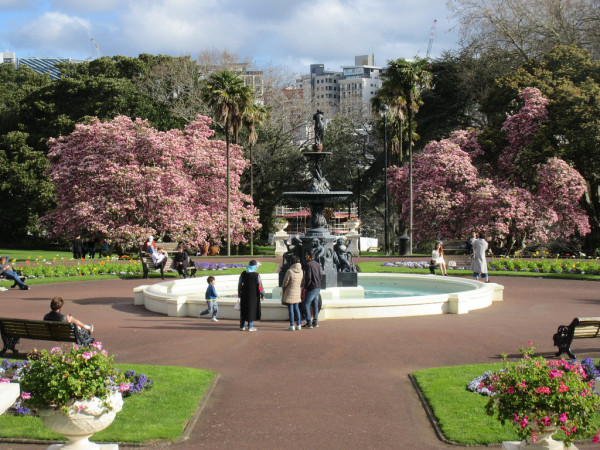 Albert Park
Albert Park
A little gem nestled between Auckland's towering skyscrapers, Albert Park is the go-to picnic spot for Auckland's city dwellers. Mingle with your mates amongst the freshly cut lawn and colorful flower beds - and do it soon while the Magnolias are in blossom!
Piha
Grab your friends and head out to Piha for the ultimate 'sunset and chill'. The wild and rugged West Coast is a refreshing picnic space to reflect and have a long-overdue social outing. Go for a wonder on the Mercer Bay Loop or set up a picnic blanket on the beach for a memorable meet-up with your loved ones.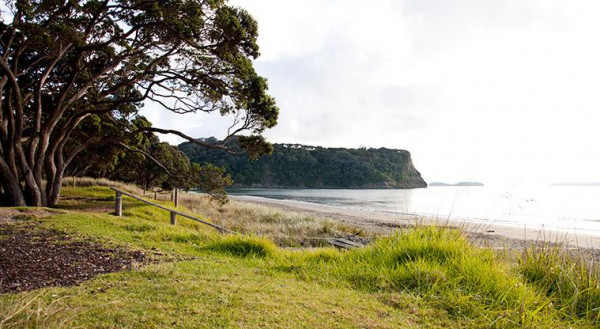 Wenderholm Regional Park
Wenderholm Regional Park
Auckland's first regional park, Wenderholm, is the best-kept secret on the coast! With a beautiful estuary, sparkling clean beach and heaps of space, the picnic spot options are endless! Explore the lush grounds of this coastal park for a socially-distanced catch-up.
Cornwall Park
Rolling green hills, bountiful walking tracks and landscapes dotted with cows, Cornwall Park is our own little oasis, hidden within the city. Tranquil and spacious, the expansive park is an iconic park to lay down a picnic blanket and converse with the livestock.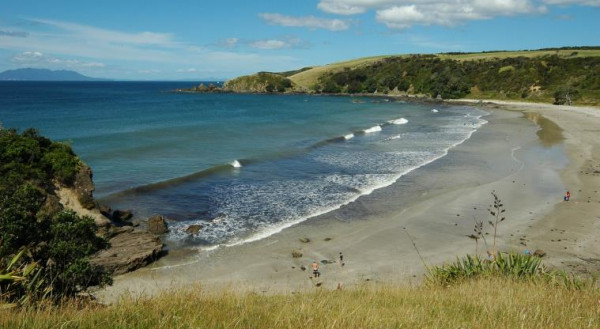 Tāwharanui Peninsula
Tāwharanui Peninsula
Make your lockdown outing a day trip and venture up north for a picnic in the sun. With four lush beaches to choose from, you're sure for one hell of a good time. Close but far enough to feel a world away, escape the locked-in lockdown vibes in paradise up north.