8 of the best iced coffees in Auckland
Start binning your Milo and marshmallows New Zealand, because the season of chilled coffee beverages is upon us. While many of us are still swept up in an inexplicable cloud of Matcha-Tumeric lattes, the quiet heroes of this city have been perfecting man's greatest gift to god; the iced coffee.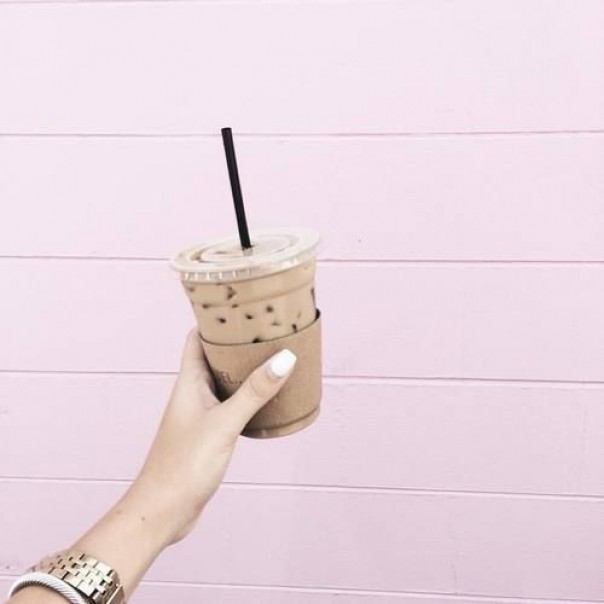 These iced-coff's might just wow the pants off you. L'affare Newmarket is clean, classy and constantly dishing up some of Auckland's finest fare. With a precedented fan-following this café gets seriously chokkas in the weekend – so get there early!
2. The New Zealand Coffee Company Flagship Café
Mosey on down to Khyber Pass and wrap your lips around a (hopefully metal or biodegradable) straw while you sip at the sweet nectar that is NZ Coffee Co's iced coffee's.
It's a punishment to the arteries, but it's worth it. Why have something constructed when you can have it Deconstructed, like they serve em' at the Cornwall Park Café. Pour your own coffee into some milk, ice cream and a flake to boot, all while being surrounded by the serene wildlife that graces Auckland's prettiest park. Besides, cream is just like a thicccc milk and milk is very good for your bones. (After a quick google I am completely wrong and the calcium myth has actually been debunked).
These baristas might be serving up the best coffee (iced and the other kind) in Auckland by a longshot. If it's not a seasonal affair to enjoy your caffeine iced, snuggle up by the fire mid-winter and pretend it's 30 degrees outside.
There is a secret ingredient in Rosie's iced coffees, and it might be crack-cocaine. Seriously, these things are addictive – one taste and you'll be lining up at this Parnell dining institution day in day out.
If you're an iced coffee drinking vegetarian, Kokako might just be your idea of heaven on earth. They have a whole sub-menu dedicated to these iced-treats and I highly recommend the San Fran if you're not lactose intolerant.
If the 10/10 décor at Odettes doesn't get your heart racing, their 10/10 iced coffees are sure to. Lush flora and a menu packed with seasonal offerings can also be found here, so there's almost nothing you won't love about this dining destination.
8. Make it at home with limited edition Nespresso On Ice
We contemplated keeping this recipe a secret in the office, but we just couldn't live with ourselves knowing we had robbed you of one of lives greatest pleasures. You don't even need to be in Auckland to make this one.
Nespresso on Ice Macchiato:
What you need:
1 Nespresso on Ice capsule
3 Nespresso ice cubes (3x30g)
90g of cold milk froth
Let's make it:
Add 3 Nespresso ice cubes to your glass or 90g of ice cubes
Add 40ml of Leggero on Ice coffee
Pour in 90g of cold milk froth, then stir
Images via Pinterest