Reasons to love Rosie of Rose Tinted Flowers
The beauty of her work speaks for itself in terms of her talent and expertise with florals, but self-made girl boss Rosie Holt clearly has a head for business too. Rose Tinted Flowers has fully 'bloomed' from a garden shed operation to not just one, but two Auckland based shops with a top-notch team in three short years, along with an illustrious repertoire of wedding and event work to her name. She champions local flower growers, meaning her customers receive the freshest flowers and their hard earned money doesn't go too far from home. As if all that wasn't enough, Rosie has stepped up as the eco-warrior her industry desperately needed!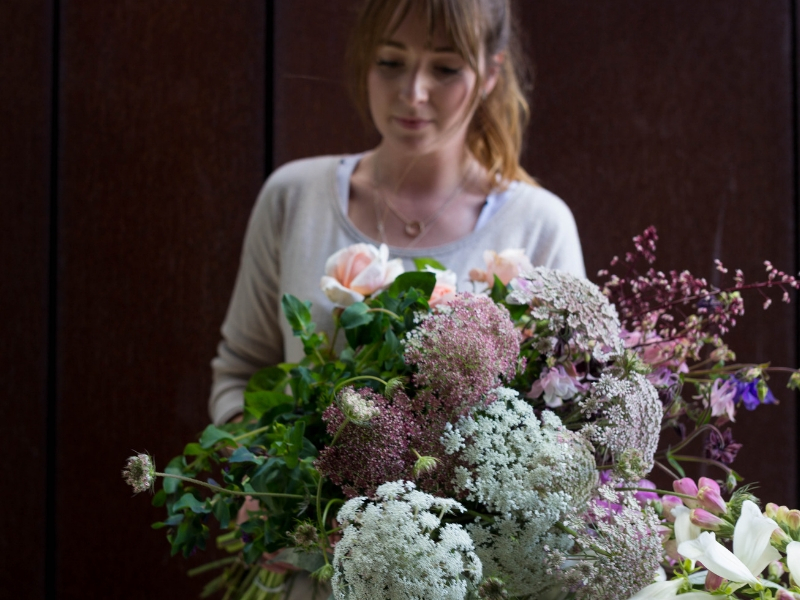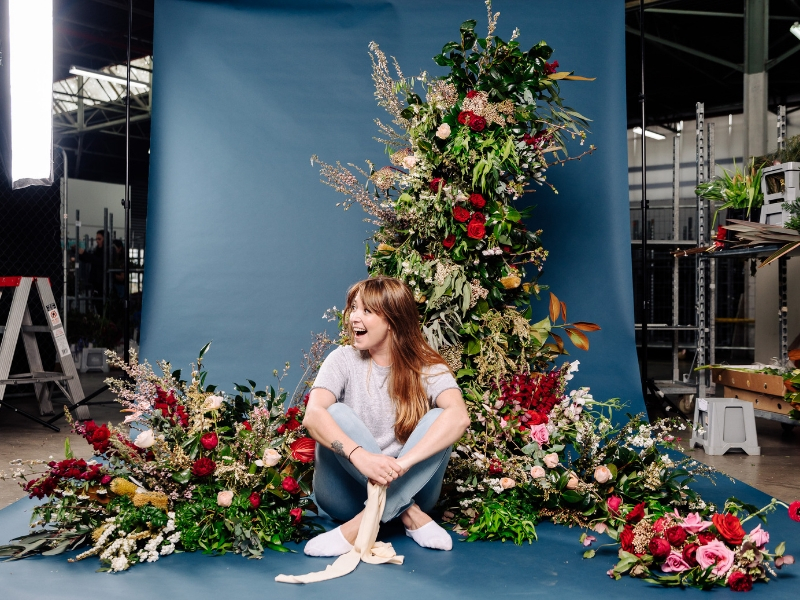 Rosie saw one giant flaw in the industry she loves - it can be extremely wasteful. About 75% of blooms from flower markets come wrapped in plastic, most florists then wrap their arrangements in single-use plastic, and you know how the fancy florists wrap the individual stems with protector tubes? Yikes. It keeps the flowers fresh, but that's a whole lot of plastic! And don't forget that lots of flower crops are laden with layer upon layer of pesticide, which may again ensure the flowers stay pristine, but you do have to consider whether the environmental impact is worth it.
And Rosie did consider this. While too many people simply observe wasteful behaviour in many facets of life, Rosie decided she could change the game, and pioneered Florists Against Plastics.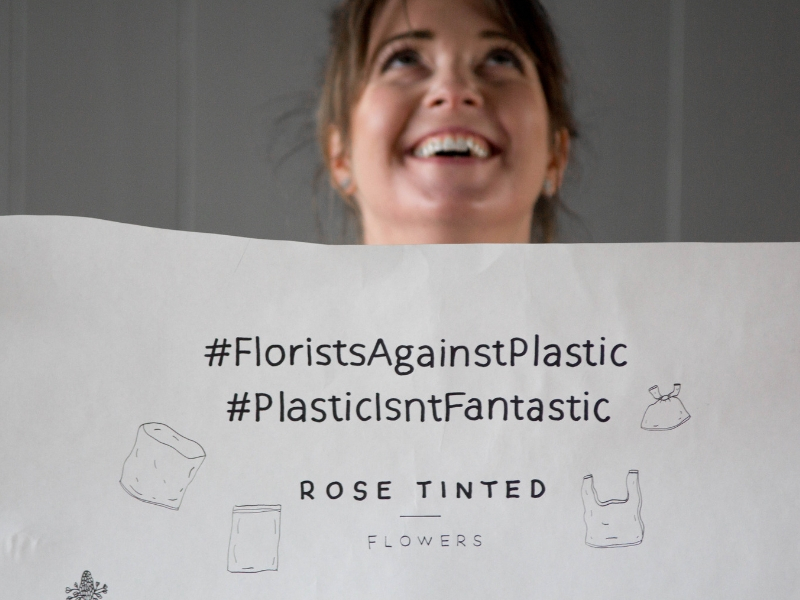 The online forum promotes these intiatives:
Switch to biodegradable bags for wrapping stems.
Use recycled or upcycled materials for wrapping arrangements.
Consider sustainable means of delivery, i.e. bike, eBike.
Stop using floral foam (it's pretty much cyanide for the environment).
Consider multi-use arches and other constructed arrangements
Encourage customers to use vases to keep flowers fresh once delivered.
Rose Tinted Flowers has implemented, and is constantly striving to uphold these initiatives. We'll be ordering flowers on their e-bike delivery with our next pay checks for sure! And it's great to know that if they have no other option than to buy plastic-wrapped flowers from the markets, they make sure the plastic is recycled properly. Kudos to Rosie; these changes aren't necessarily cheap short-term, or convenient, but she is determined to make the change, and it's great to see other florists follow her positive example.
Don't forget all the beautiful florals Rosie and her team create while they're saving the world! The latest addition to their dreamy floral selection is the Summertime Bouquet. Created exclusively with flowers grown at Brand and Bloom in Clevedon, the arrangement evokes images of rambling gardens and meadows. There are only five available per week, and only until Christmas, so spring into action on this one! Check it out here.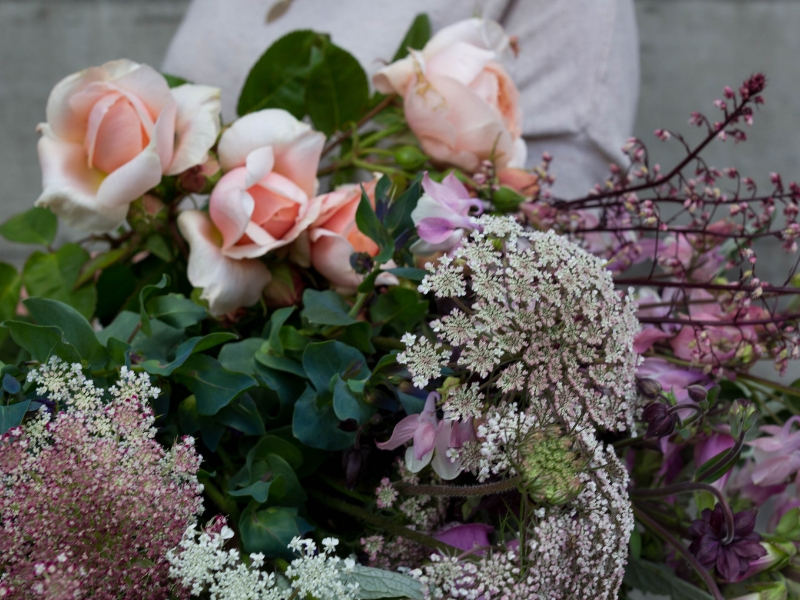 The Summertime Bouquet
Or, get bespoke and chat to the team in Ponsonby Central or St. Kevin's Arcade! Rosie and her floral angels will nail your gift or treat, or take your florals large-scale for a wedding or event.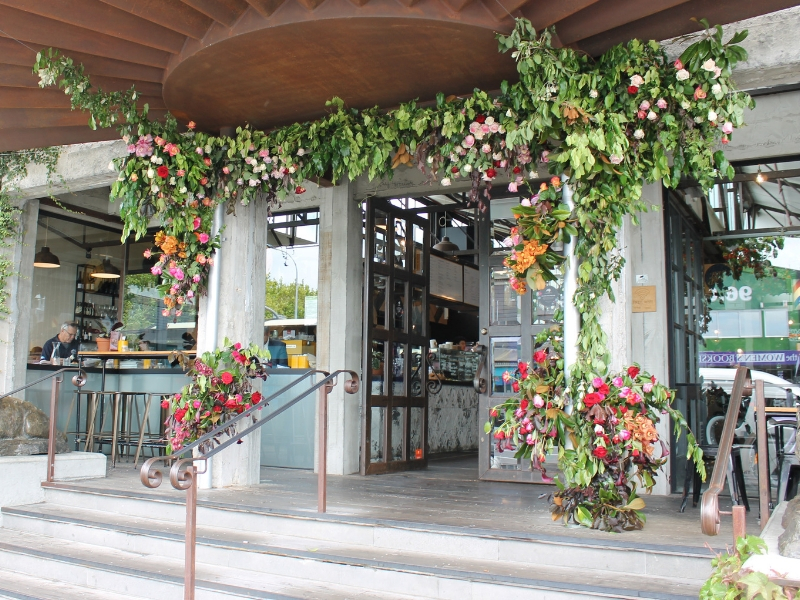 The Rose Tinted Flowers installation at Ponsonby Central during Flower Week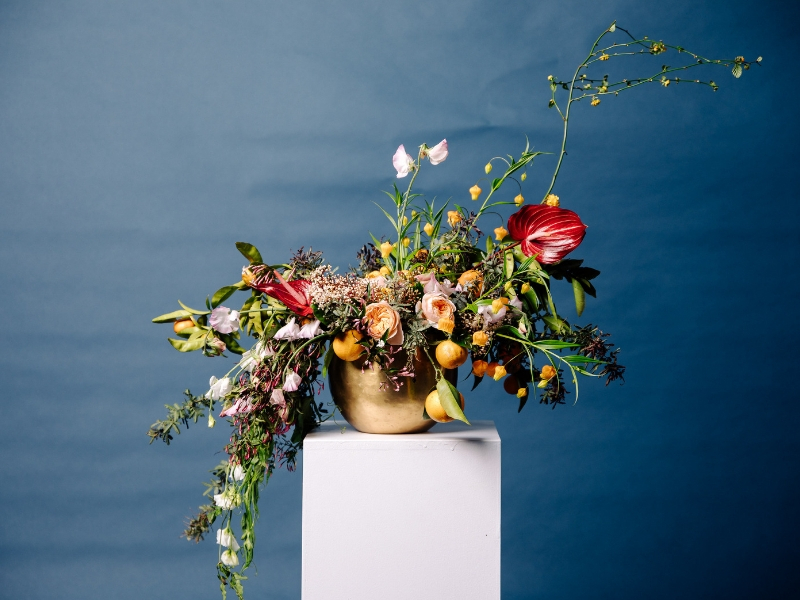 Keep doing you, Rosie, you're blooming fabulous!