A Ponsonby Road institution: 23 years of SPQR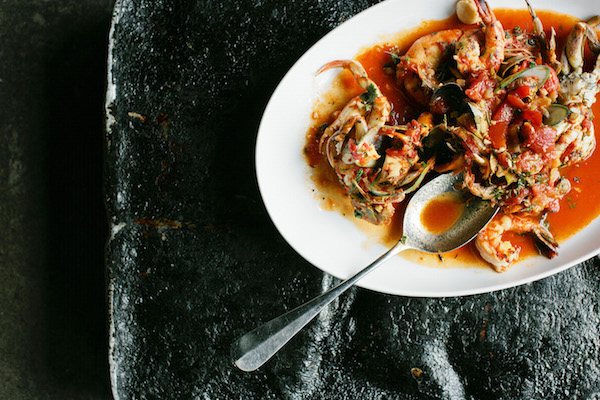 Famous for their exceptional food and service,
SPQR
is a Ponsonby Road institution and one of our favourite places to spend a Friday night. Now in its 23rd year of business, SPQR continues to evolve, always keeping an emphasis on quality New Zealand produce in each menu change. Founder and owner Chris Rupe speaks to
Remix
about the latest menu offering and why people keep coming back...
What are the new menu offerings for the season?
This season our special offering is seafood for starters, which includes fresh crab with spagettini, fresh ravioli with crayfish and the seared rare tuna salad, which is sashimi grade. The oysters at the moment are delivered through Leigh Fisheries and come from Kaipara. For the first time we're also offering organic lamb cutlets with prosciutto and peas.
What drives you to keep making a great restaurant?
I never really look at it as being the making of a great restaurant. For me it comes down to the passion and everything that is exciting about food and wine. New Zealand is blessed with beautiful fresh produce - amazing seafood, dairy, lamb and beef.
23 years of SPQR is a long time. What's been the secret to your success?
I am asked that question a lot and yes 23 years is a long time to be in a restaurant like ours. I mainly put this down to the staff, the atmosphere and lighting, the consistency of everything. Customers respond well to SPQR offering a fair price for a fair meal and our passion of course.
Also at SPQR you don't get shuffled out, you can stay there all night long...
We work hard to create an atmosphere, whether it's over lunch or in the evening. We're a place for everyone with great wine, great oysters, great cocktails and of course great espresso martinis! Head
here
to check out SPQR online.