5 fun things happening in Auckland this long weekend
PSA: it's T-Minus two days until the long weekend. If you're staying in Auckland and looking for something to do, aside from binging Netflix all weekend long, Remix has got you covered with a curated guide of what's on and where.
Whether you're partying the night away at the Our:House Fields Festival, immersing yourself in confetti for the 'gram, indulging in vegan fare or attending the record breaking Six60 concert, there's plenty of activities to keep you entertained.
Round up your family and friends and get those tickets booked to ensure you don't experience FOMO this long weekend.
SIX60 Live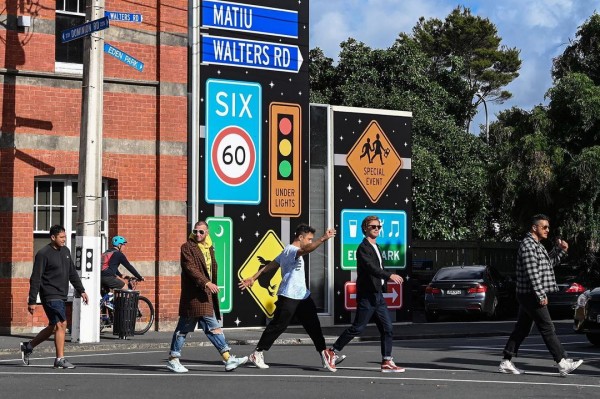 The wait is finally over, with Six60's hotly-anticipated Eden Park concert happening this weekend. Be immersed amongst 50,000 others in the largest concert since pre-Covid in the world. Made even better sipping on the official drinks partner, Pals: a go-to favourite at festivals this summer. With four thirst-quenching flavours to keep you partying along to 'Don't Forget Your Roots' and 'The Greatest' all night, including Vodka, Central Otago Peach Passionfruit and Soda, Vodka, Hawke's Bay Lime & Soda, Vodka, Watermelon, Mint & Soda, Gin, Hawke's Bay Lemon and Hawke's Bay Apple & Soda. Cheers to a night to remember!
The Lowdown
Date: Saturday 24 April, 2021
Time: 4pm - till late
Where: Eden Park
Tickets: Ticketmaster
Our:House Fields Festival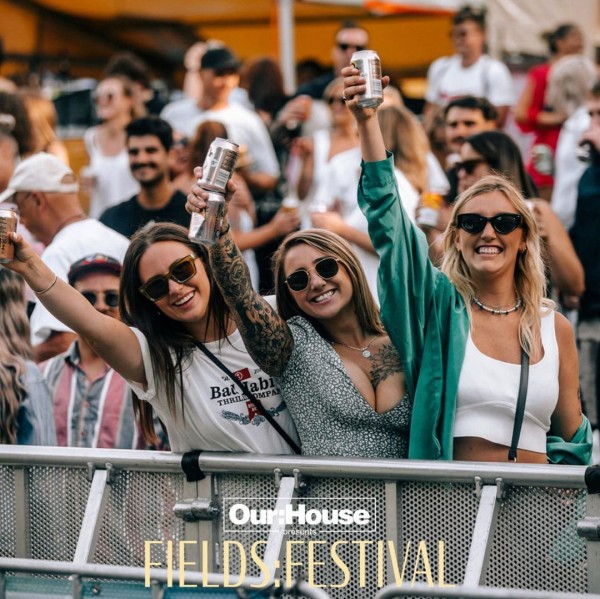 Our:House is bringing a brand new festival to the fields of Ellerslie Racecourse for a sun-soaked, long weekend dance party. Gather your festy pals and get yourself amped for Fields Festival. Featuring a stacked lineup, with unmissable acts, including local DJ's OTOSAN, Josh Butler (UK), Body Ocean, Chores and Tim Phin.
The Lowdown
Date: Anzac Day, April 25th 2021
Time: 2 pm - till late
Where: Ellerslie Racecourse Fields
Tickets: Eventbrite
Six60 warmup with Sweat Shop Brew Kitchen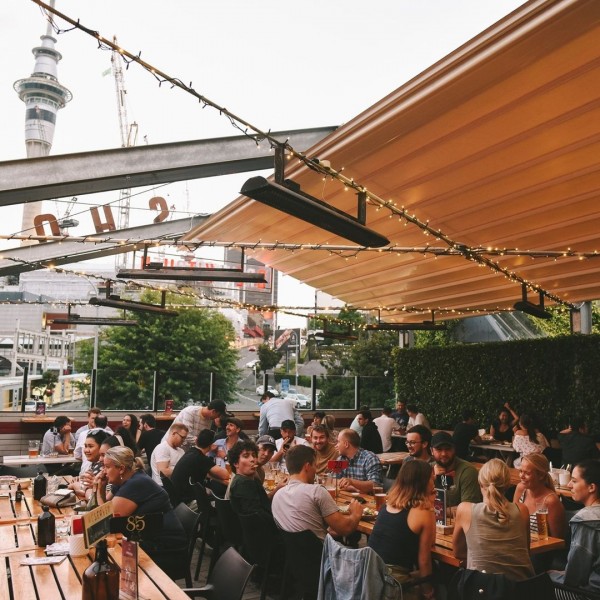 ZM and Sweat Shop Brew Kitchen present the official Six60 Warm-Up Party. Get ready to celebrate one of the nation's hottest homegrown bands in the best way possible: with good drinks, flowing food and even better banter. With entertainment from Brotherhood Musiq playing Six60's smash hits and DJ sets to elevate the pre-party moods, as well as ZM giving away a free double pass to the gig, there's no other place to be for the big night preparation.
Free entry. See here for more information.
The Lowdown
Date: Saturday 24th April
Time: 12 pm onwards
Where: Sweat Shop Brew Kitchen
Tickets: Free Entry
Happy Place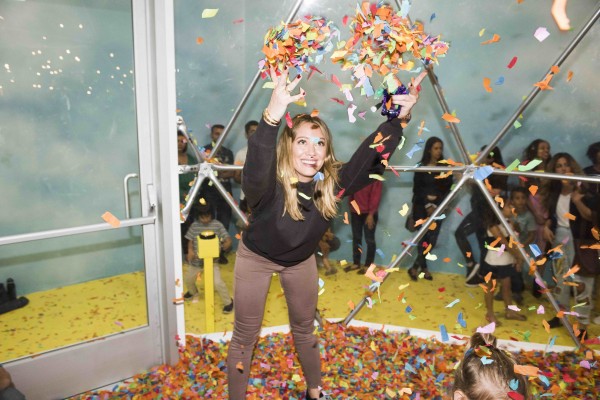 Titled "The world's most instagrammable exhibition", Happy Place has travelled the world in a quest to help people "find their happy" - and now it's touched down in Auckland. Step inside a world of multi-sensory rooms designed to spark eternal joy. Get up close and personal with the world's largest indoor Confetti Dome, an overflowing Rubber Ducky Bathtub, a Cookie Room which smells of freshly baked chocolate chip cookies, and a room filled with 40,000 golden handmade flowers. Outside of the immersive experiences, guests can enjoy the Happy Place Lemonade Stand, benefiting local charities, a specially curated retail store, and a \culinary menu, featuring a variety of tasty Insta-worthy items.
The Lowdown
Date: From Friday April 23rd
Time: 10am - 10pm daily
Where: Spark Arena
Tickets: here
Van Gogh Alive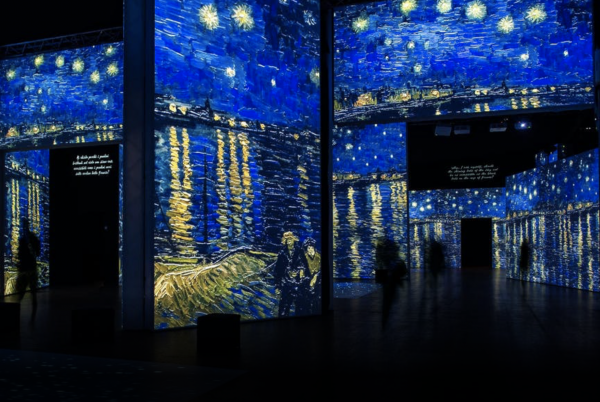 Grande Experiences, AKA Australia and Live Nation, alongside official media partner Sky NZ, present Van Gogh Alive, a multi-sensory experience to entertain the whole family. Van Gogh's masterpieces come to life, giving the sensation of walking right into his paintings. After touching down in Auckland, following a global tour, Van Gogh Alive is the perfect way to spend an autumn weekend.
The Lowdown
Date: From April 10th to May 23rd
Time: 9am - 8pm daily
Where: Spark Arena
Tickets: here
Auckland Vegan Food Festival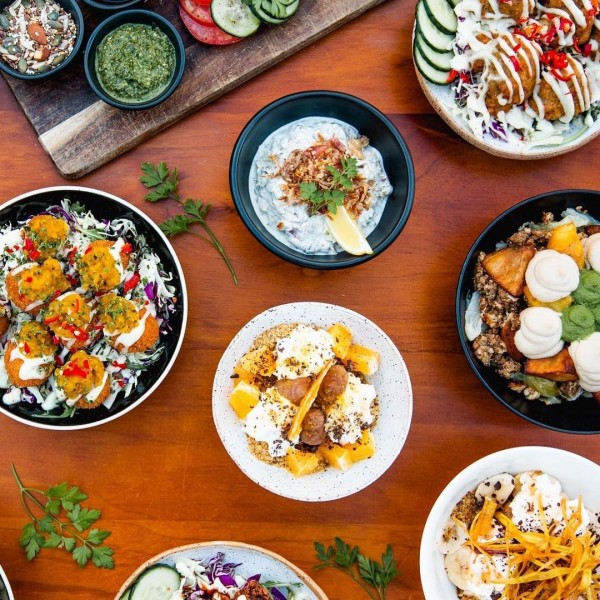 One for the plant-based lovers, the annual Vegan Food Festival hosted by the Food Truck Collective is coming back this Sunday. Grab your tickets to get your hands on vegan goodness sold amongst the large selection of food trucks and stalls. What's more, live entertainment, activities, wellness workshops and an eco marketplace will also be happening, proving to be a bustling atmosphere to get amongst.
The Lowdown
Date: Anzac Day, April 25th 2021
Time: 10am - 4pm
Where: Corban Estate Arts Centre, Henderson
Tickets: Eventfinda