The famed destination to eat, play, ski and après, Queenstown is the crown jewel of New Zealand with breathtaking views and a plethora of unique activities which attract visitors near and far, all year round.

Remix' Brand Manager, Portia, recently travelled to Queenstown to be immersed in the southern wonderland, including a special staycay at the QT Queenstown Hotel.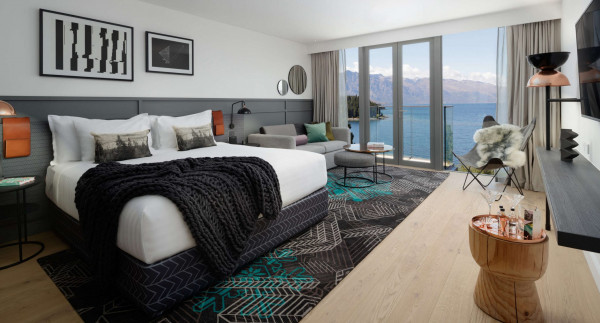 A trip to Wānaka is firmly planted in my calendar every year, as I am lucky enough to go with my family on an annual ski holiday.

Usually it's straight from the airport and over the Crown Range to Wānaka, a small lakeside town generally housing dedicated ski bunnies in winter.

However this time, we, (being my designated travel buddy & boyfriend Ben) decided to change things up and have the ultimate staycay in QT at the QT.

Nestled in the hills overlooking Lake Wakatipu, the QT's picturesque elevated location offers majestic views that feel like that of a dream.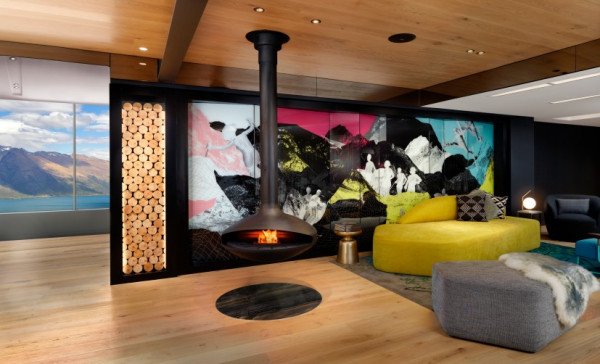 After a long, hard day of soaking in the scenes at Onsen Hot Pools and dining out on delectable salmon at Akarua Winery, we headed into town to check into our alpine abode.

Greeted with a roaring fire suspended from the roof and friendly service, we were very excited to unwind, including our rental car and got a free Lakeview car park directly below our room.

I was prepared to be wowed when I first entered the room, but everything from the view, to the interiors and special touches was truly mesmerising. We were in the 'Remarkable King' room which in my opinion, was the best possible room, situated on the corner looking out to the lake and Queenstown city centre's twinkling lights.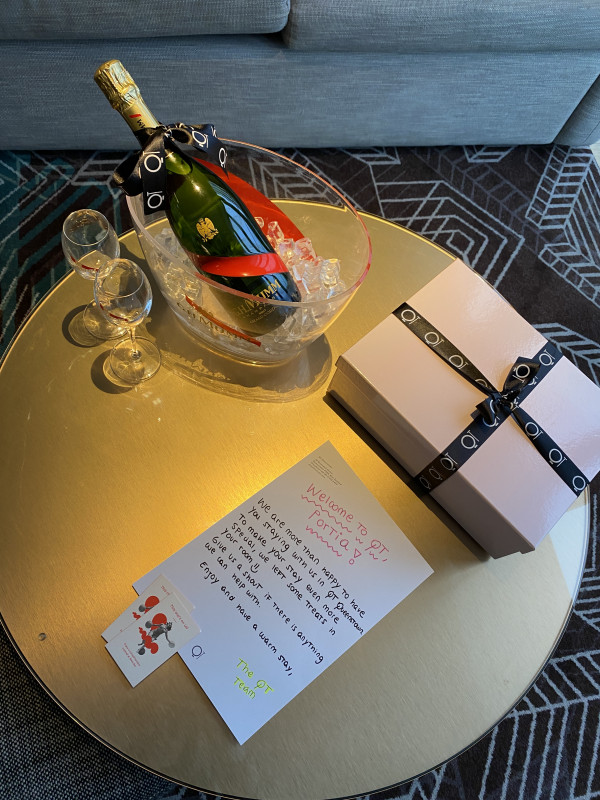 The staff had gone above and beyond and surprised us with a bottle of champagne on ice with a special note & box of beauty treats. I think someone may have tipped them off as this really is the way to my heart.

The interior echoes QT's signature, quirky flare with beautiful artwork and pops of colour a la the cushions and carpet. The furniture and finishes are modern with Scandi-inspired grey, black and gold hues which are calming, paired with warm lighting, making for the perfect relaxing sanctuary.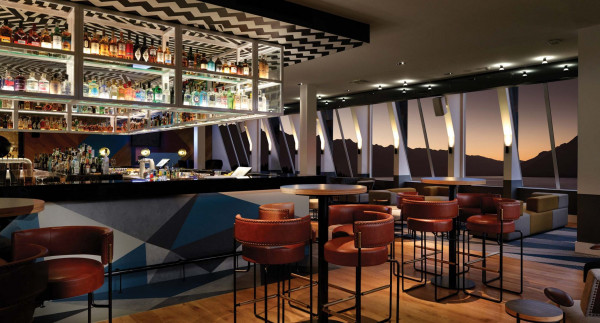 Just as we were planning where to go in town for drinks and dinner, only a short 5-minute walk away, a knock at the door presented a beautiful charcuterie board and ice for the QT signature cocktail station in our room. At this point we really didn't want to leave the hotel… and well, we didn't.

We headed down to the QT bar, Reds, for some of their sassy cocktails and snacks. The vibes were immaculate with great music, fabulous staff shaking up a storm at the statement bar and lots of others in the bar having a grand time.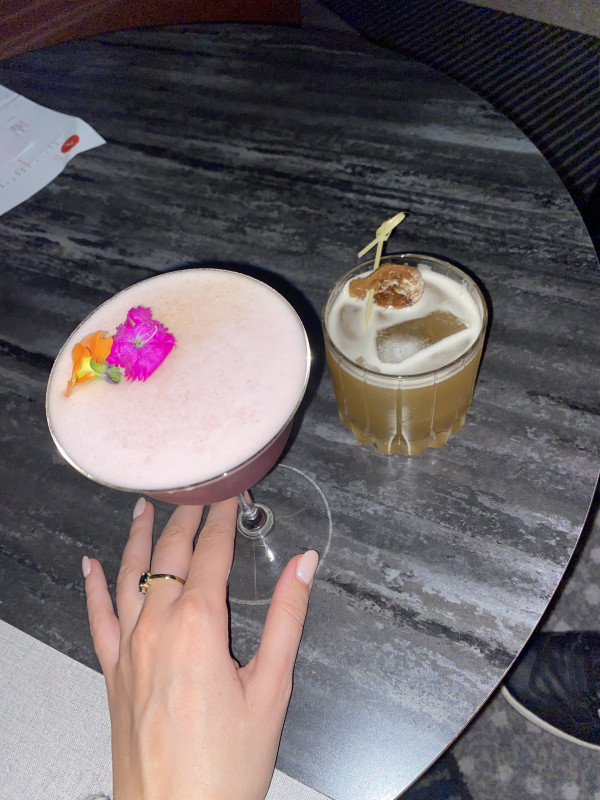 After a sumptuous snooze in the California king bed, we went for a morning walk along the lake and into the woods next to the hotel, which was stunning in the morning light and an easy way to explore the hotel's back (front) yard.

On our return, I was sure to wash my hair, despite being my alternate day, with the Kevin Murphy Angel range provided in the bathroom and style it sleek with the coveted Dyson hairdryer, which is in all QT rooms. It was like an in-house salon without having to leave my robe!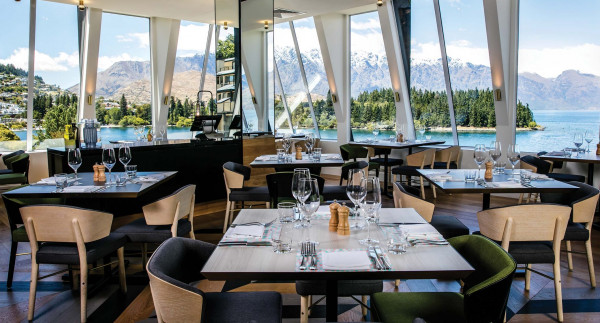 I think one of my favourite things about staying in a hotel is the buffet brekkie and Bazaar did not disappoint. The view alone was enough to fill me up, however, the food was so delicious and I may have had one pastry too many, but who's counting on holiday!

24 hours at the QT in QT exceeded all my expectations and I will definitely be rebooking every year to get my luxury alpine fix.

www.qthotels.com/queenstown