Trending: Six embellished bags to shop now
With all the Christmas shopping we've been doing over the last month over and done with, we can finally start shopping for ourselves again without the knowledge of incomplete Christmas lists weighing on our consciences. And with heavily embellished bags coming back into fashion, what better way to treat yourself than picking out a new statement purse?
Not for the faint of heart, Gucci's embellished handbags are a staple for fashion enthusiasts wanting to make an impact. This vibrant yellow shoulder bag, complete with crystals, is bound to make an impact and take a casual outfit to the next level.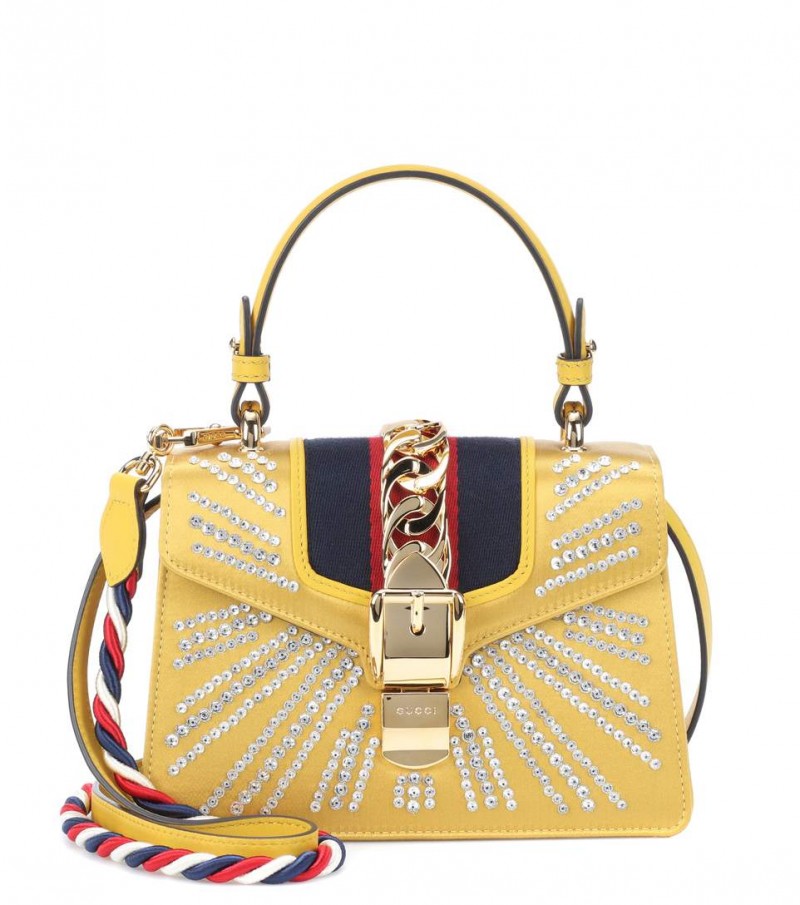 For floral fans, the embroidered Dionysus bag could be exactly what you've been looking for. Sticking to the heavily embellished theme, the colourful designs added to the classic dionysus style shoulder bag allow you to customize your look while still sticking to popular Gucci designs.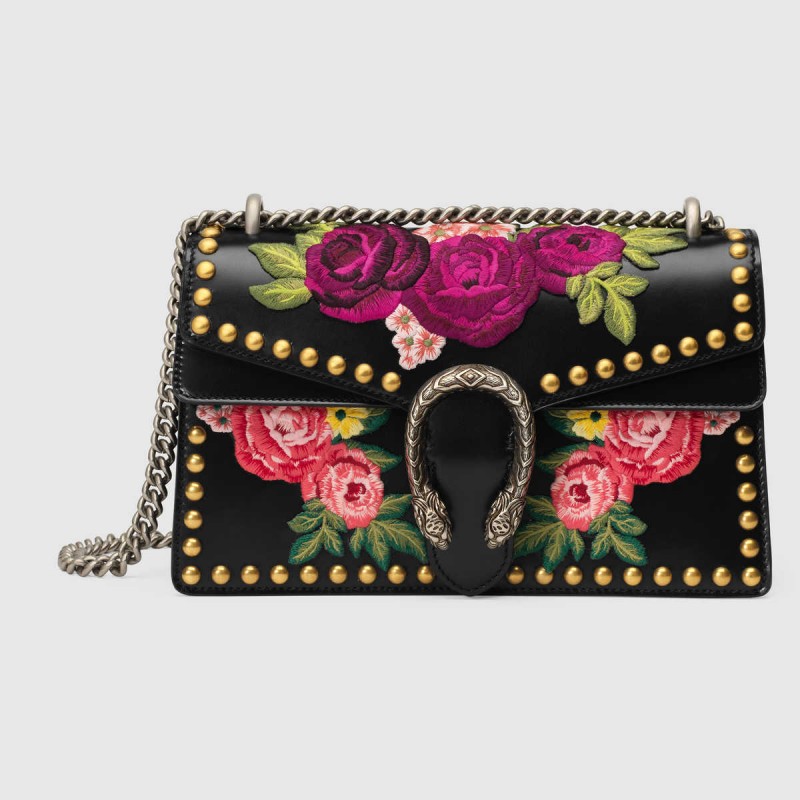 Not to be outdone, Prada also has some beautifully elaborate bags begging for a spot in your collection. Keeping to the nature theme, the floral Galleria Saffiano bag features leather flower decals paired with classic gold hardware. The end result is a timeless and feminine bag fit for any occasion.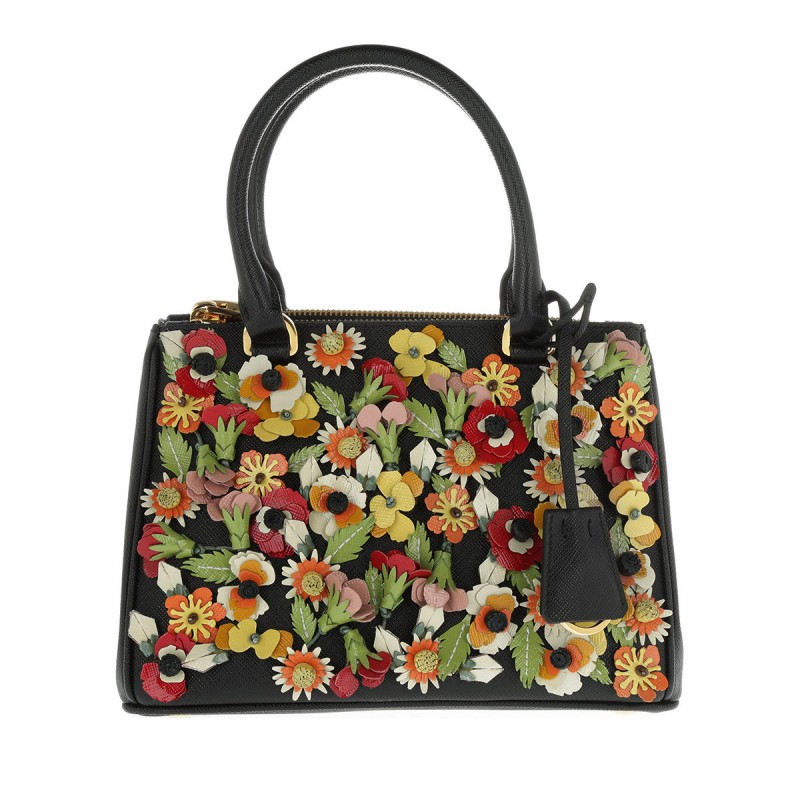 Pink is always in fashion, as shown by the Petal Pink version of the Saffiano bag with some very on-trend star and moon decals and dark bronze hardware. Another very feminine bag that would go with anything from a jean and t-shirt combo for running errands to cocktail dresses for a magical night out.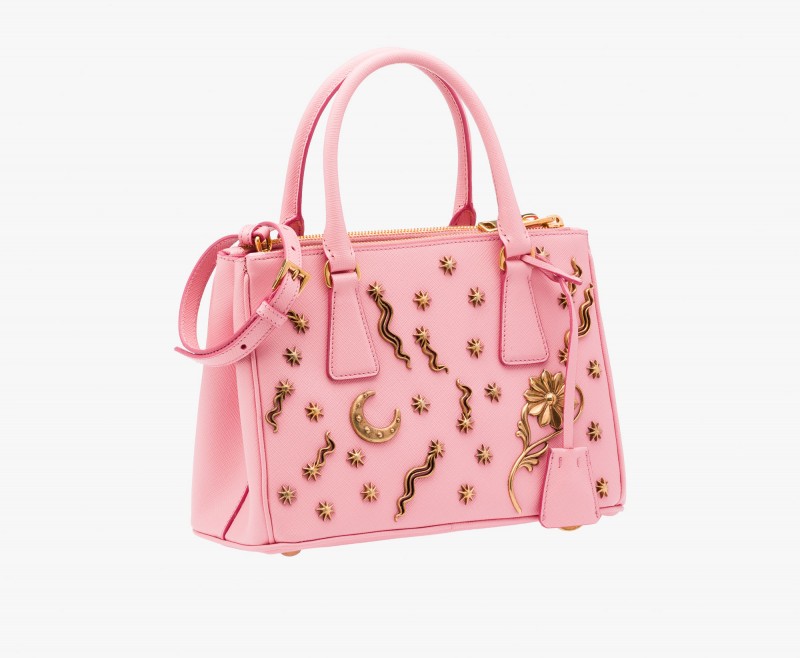 Not to be forgotten, Dior has jumped on the embroidery and embellishment trend and, as per usual, did a beautiful job with their unique interpretation. The small Embroidered Dior Addict Flap Bag in Black Smooth Calfskin is a beautiful and elaborate piece that any handbag enthusiast would go crazy for. Featuring aged gold toned hardware and beaded designs, it's the perfect accessory to immerse yourself in the over-the-top trend.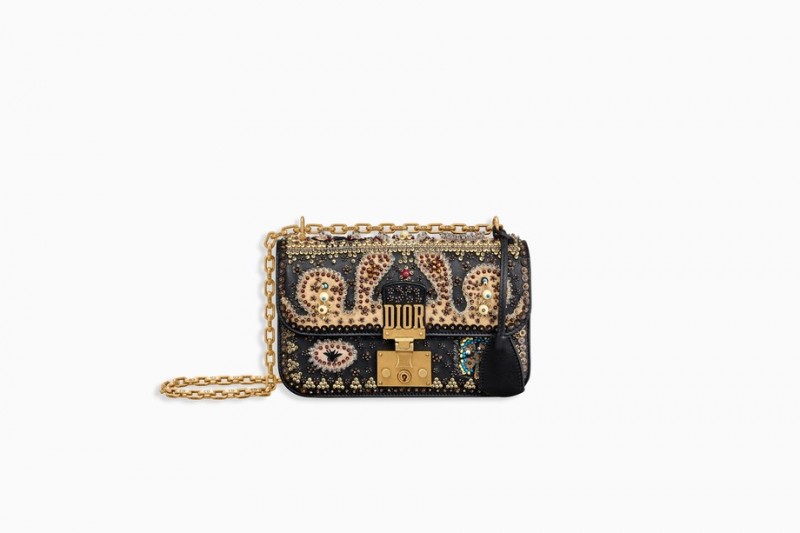 The Embroidered Mini Lady Dior Bag in blue denim is another key design that is not to be ignored. With the denim look giving off those effortless chic vibes and boho embroidery to boot, this bag is perfect for a casual day out.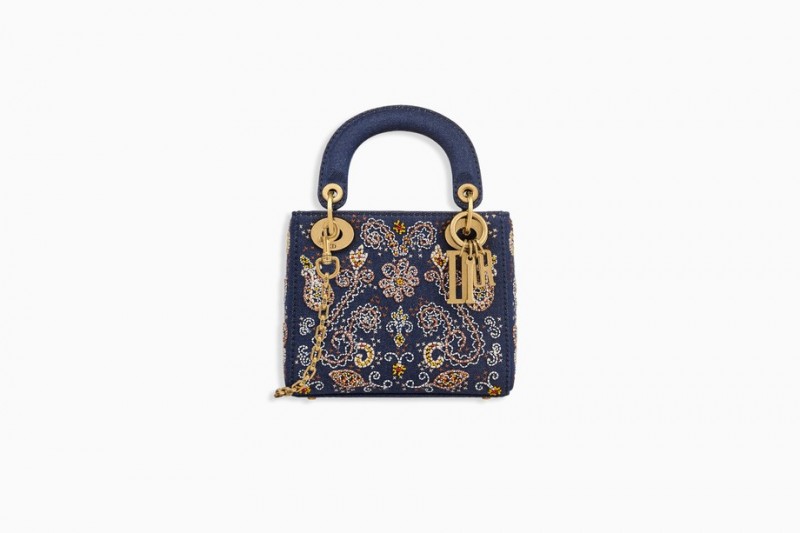 With these beautiful bags on offer, the hardest part of refreshing your handbag collection will be summoning the restraint not to buy them all.