A celebration of the ever-evolving G-SHOCK 6900 series...
You cannot mention G-SHOCK without touching on its line of unforgettable collections: the 6900 series...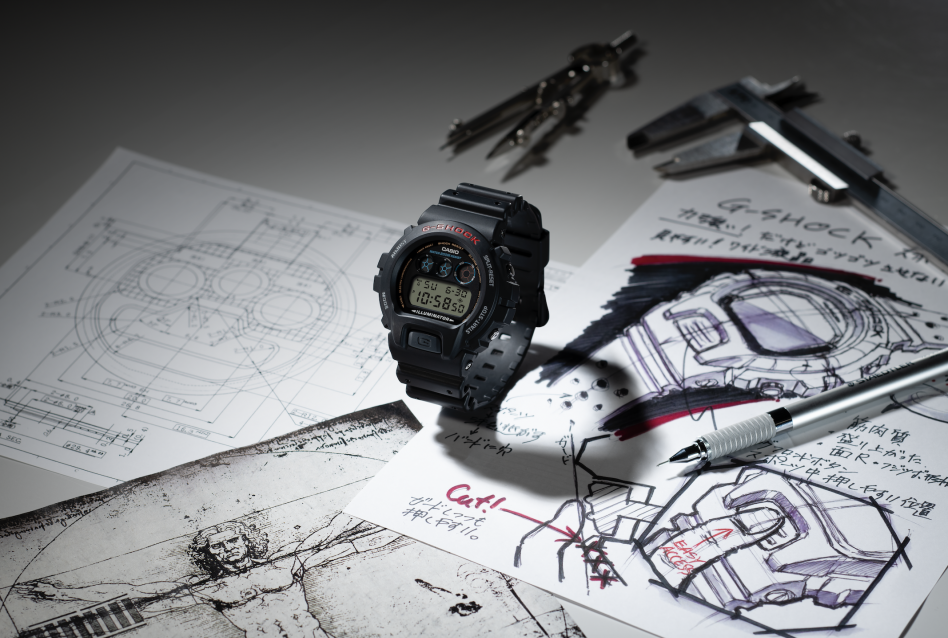 With its rounded form a departure from the squared design of the original DW-5000 model, the series won fans as a "Triple Graph" model upon its 1995 debut and has steadfastly remained just as popular to this day. New designs and features drawn from global cultures make the 6900 series a diverse branch on the G-SHOCK family tree.
A quarter-century after its debut, the 6900 series has evolved even further, now the covered metal model. This new style keeps the series' key design factors—rounded shape, "Triple Graph", front button—while adding a stainless steel bezel with quality finish for fresh new colour, material, and finish. The result is a watch with an appearance that radiates an original presence and individuality.
Evolving and remaining constant: the mark of strength that surpasses time. Enter the new age of the 6900.
A perfect circle has the greatest surface area given the same circumference, so Casio drew on that form for the design code in most efficiently putting together the necessary elements of shock-resistant construction. Dial, case, bezel, Triple Graph: using this universal shape throughout the exterior makes for a highly finished design that will resonate for generations to come.
Metal-covered GM6900
G-SHOCK has added a metal exterior for a shock-resistant structure while retaining its iconic round design. The 6900 breaks new ground with this materials evolution.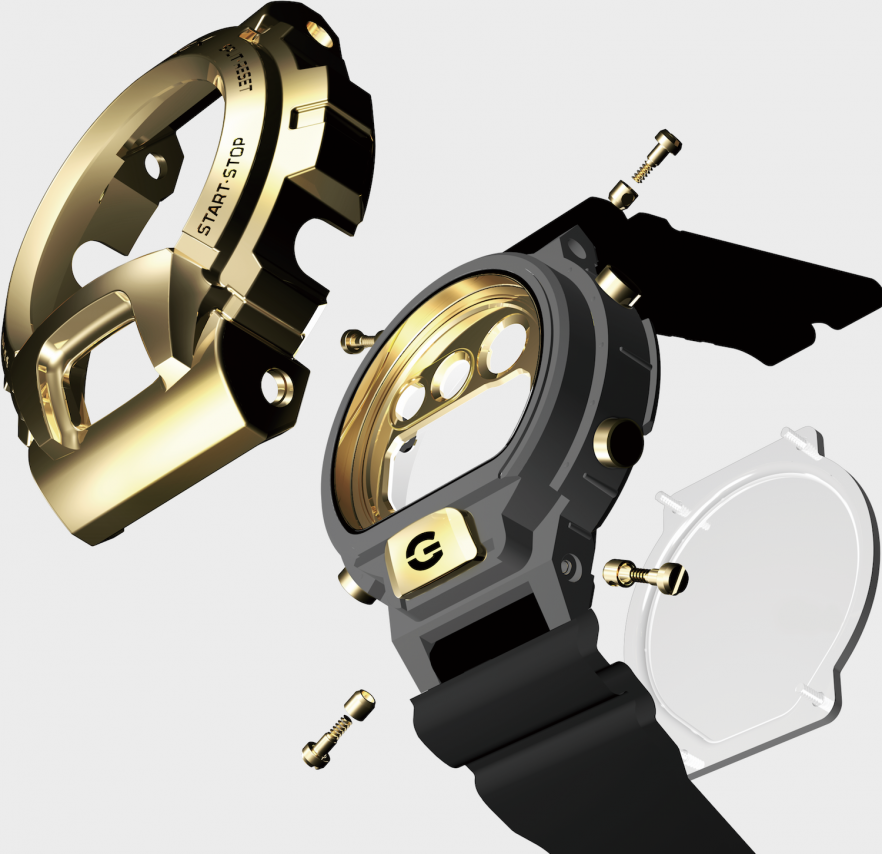 Metal-covered shock-resistant structure
Minute protrusions on the outside of the inner case reduce surface contact with the metal bezel. This reflects the design philosophy for the hollow case structure, which protects the module using point contacts and cushions exterior blows.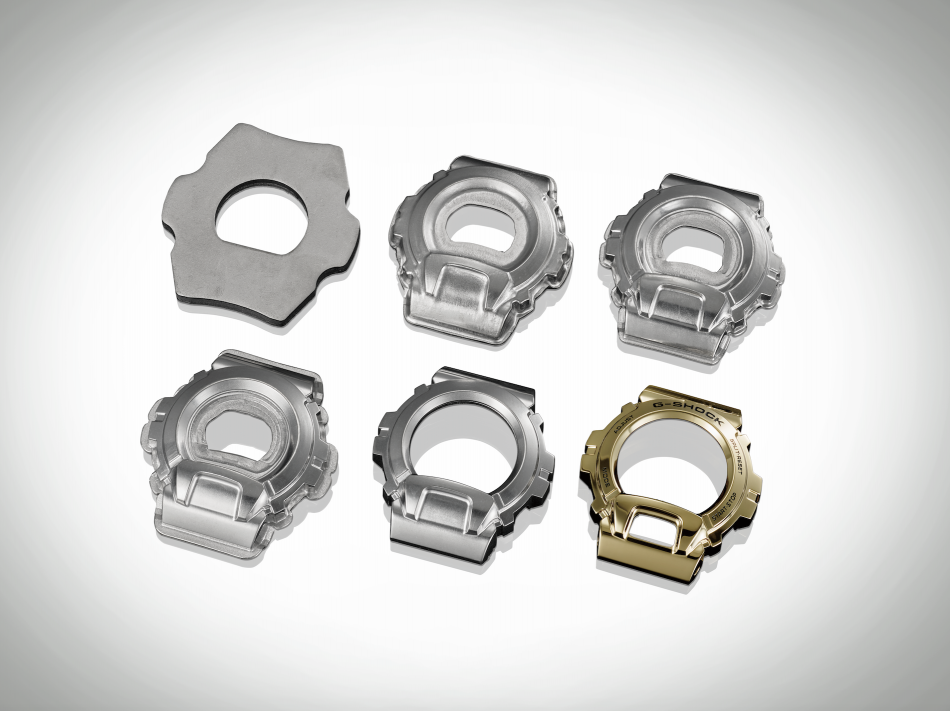 Forged and moulded bezel
The bezel undergoes about 20 forging processes, then cutting and polishing. It is minutely crafted from a complex, highly uneven moulding to a back surface shape that can affect its precision fit into the inner case. The surface is polished to a beautiful mirror and hairline finish.
25th Anniversary Models
These models commemorate the 25th anniversary of the release of the DW-6900, with its distinctive three digital dials, back in 1995. These new anniversary models incorporate four special design elements.
Semi-transparent resin case and band

Light polarizing gradation deposition layer on the glass that changes colour depending on the viewing angle

Three digital dials, each with a different colour LCD: blue, green, and pink

Main display with a monogram design based on the number 25

The packaging of these models also features hologram printing and colour blocking for a look that reflects the designs of the watches.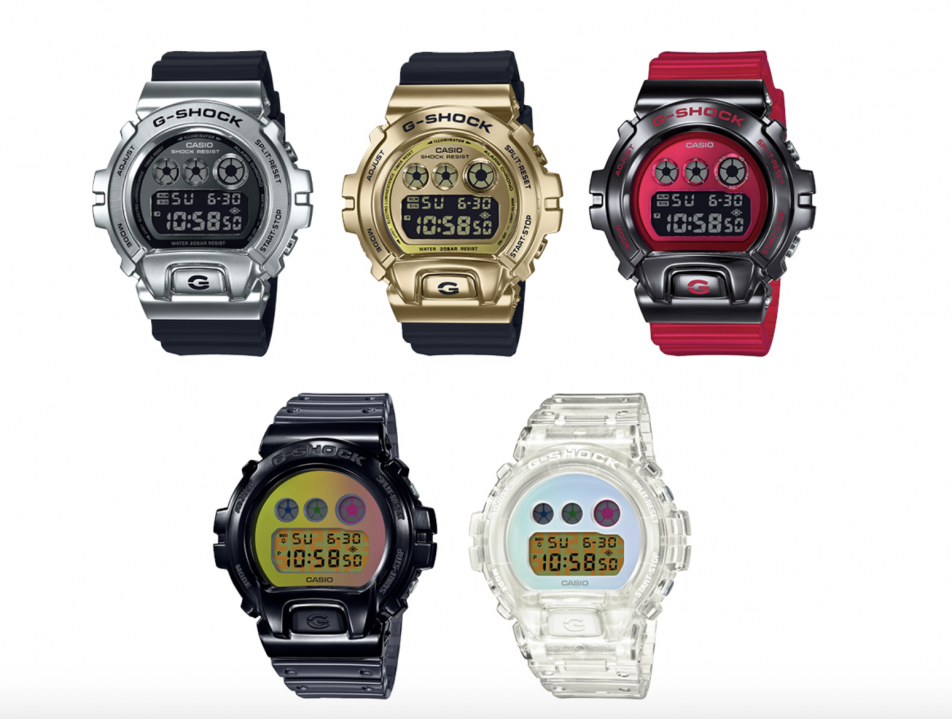 Coming soon, available March.
DW6900SP Models RRP $269
GM6900 Models RRP Starting from $399