Top 10 summer trends from the stylish streets of Sweden: Part One with Katherine Lowe
We had a chat with
Remix
contributor,
Rekorderlig
curator and fashion blogger
Katherine Lowe
about ten Swedish style trends she's loving for this summer. Have a read of our chat with Katherine and then see the first of these five trends below. Then to help you get kickstarted with a stylish look this summer,
we're giving away a pair of Stolen Girlfriends Club Moonbeam glasses thanks to Rekorderlig
! Simply 'Like' the Facebook field below and tell us your favourite of the five trends. We'll be drawing the winner next Monday morning. Then stay tuned for the last five trends, five more questions with Katherine and another pair of Stolen Girlfriends Club glasses up for grabs in part two next week! You can follow Katherine on her blog Katherine Is Awesome
here
, then get more information on Rekorderlig in New Zealand on Facebook
here
.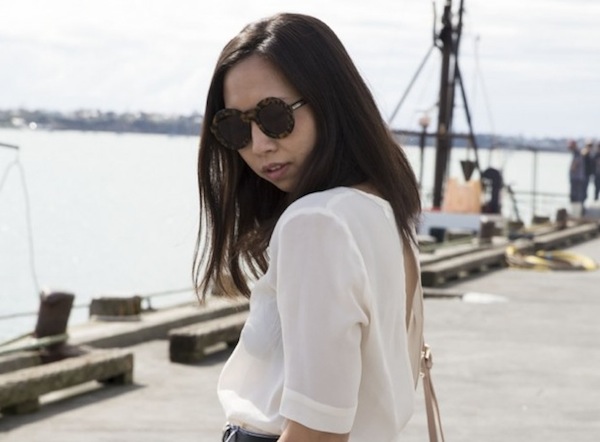 Hey Katherine! Talk us through these first five Swedish trends you're loving this summer.
I went through a tonne of images to find trends that I thought would easily translate from Sweden to New Zealand. We're going into summer but with New Zealand having such a mild, temperate, maritime climate we all know that even though it's going to be warm there's always a chance of chill; so midi-length skirts, wide, cropped pants and coats slung over shoulders and worn as capes are going to be perfect for the cooler times. Round, John Lennon-esque sunnies will keep the sun out of your eyes (for those who can pull them off!) and they've been around for a little bit, but if the streets of Sweden have anything to say about it, the flat, wide-brimmed fedora is here to stay. While we are already starting to see some of these trends filter into New Zealand, I think Kiwis could be a lot braver on how they wear them and push the boundaries a little more like the Swedish do.
What is it that you love about the Swedish aesthetic? Fashion and otherwise?
I like the aesthetic of all the Nordic countries, I find the style in Sweden very clean, very fresh. The simplicity of the outfits I've seen on the street is what I really like - it probably doesn't help that most of what I've seen has been on statuesque, beautiful blonde Swedish girls and guys! I've always been more about plain clothes than extra ruffles or tonnes of print so the Swedish aesthetic definitely appeals to me personally.
People obviously look to you for fashion inspiration. Where do you look and what blogs do you find yourself often looking through?
I feel kind of like a hack sometimes because I see tonnes of blogs of girls in beautiful, chic, expensive and very 'together' outfits and I'm running around in jeans and a tee! I like to keep it real. I like to have my blog reflect what I actually like to wear day to day. I like wearable outfits, I'm spending more and more time trying to purchase things that go with things I've already got - I've stopped buying expensive party dresses because I hardly ever go to parties, and started investing in nice pairs of flat shoes and things I wear all the time. I love to look at street style blogs, especially during fashion month. I actually don't really read that many blogs these days but I do occasionally check menswear blogs because I often like the shapes of mens clothes better than womens. I also like to check out campaigns and lookbooks for brands I love the aesthetic of - Acne, A.P.C, Chloe, Margaret Howell, etc.
You were recently in New York for Fashion Week. Did you go to many shows? From what you saw in person or online, what collections stood out to you?
Haha I was actually there mostly for a holiday. I was lazy and went to one show. It was Karen Walker. I just love the idea of those head to toe Karen Walker girls on the runway, they're like an army. You know what I did like though? It's not from New York but I thought Jil Sander was really cool - boyish, nice colours, a bit structured, pretty cool.
What's your idea of the perfect summer day?
I'm one of those weirdos who is always cold so the perfect summer day would have to be very, very warm and be spent next to a body of water. It's greedy but I like the idea of being next to a pool which is next to the beach. Also, while we're at it I may as well chuck in a couple of crayfish on the barbeque and add some friends, nice bread, a walk to the dairy for an ice-cream and a couple of bottles of Rekorderlig!
Top 10 summer trends from the stylish streets of Sweden: Part One
Full mid-length skirts
Yeah it's going to be warm, but if the Swedish summer just gone has anything to do with it, we're going to be turning our backs on the tight mini skirt and embracing the chic flow of the eating-friendly, full, midi-length skirt. Pair with a tucked in tee, swan about. I'm sold.
Round eyewear
Harry Potter
watch out. Seen on the streets of Stockholm on all the cool kids - round, John-Lennon-esque frames. Warning: this look does not suit all.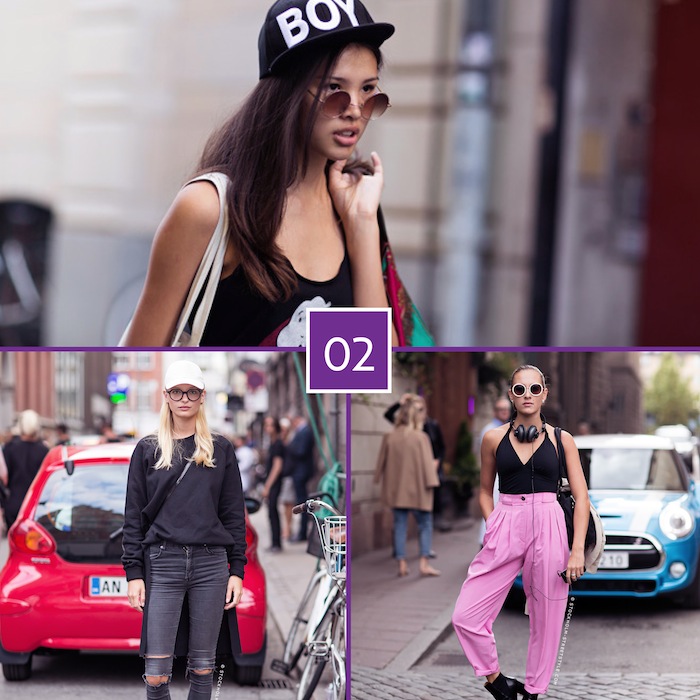 Flat, wide-brimmed fedoras
I like to call them 'fashion hats'. Spotted all over the show at Stockholm fashion week, the hat has a wider brim than your average fedora and has a real 'musician' vibe about it.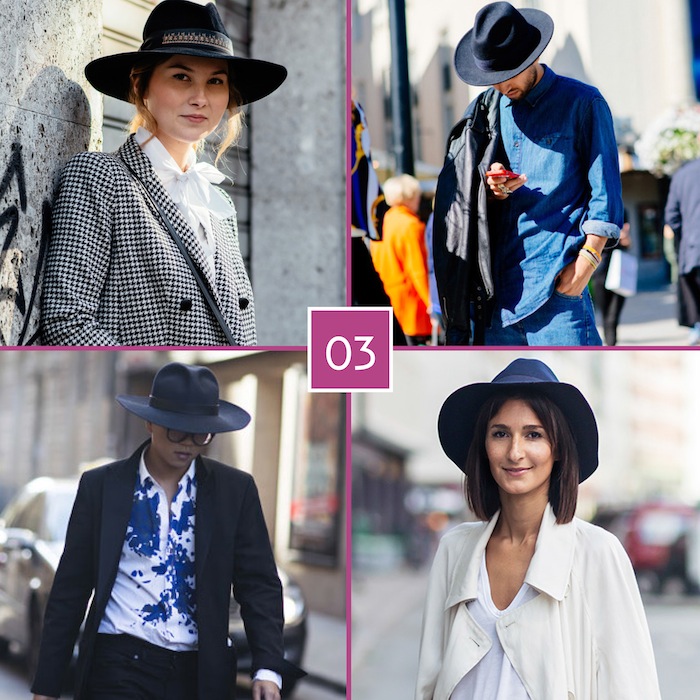 Coats worn as capes
We're hoping for a hot summer but let's face it - you never know in New Zealand. Take your coat wherever you go - chuck it over your shoulders a lá the Stockholm fashion week attendees, and let that thing fly behind you. Extra points for keeping long hair tucked into the back of it.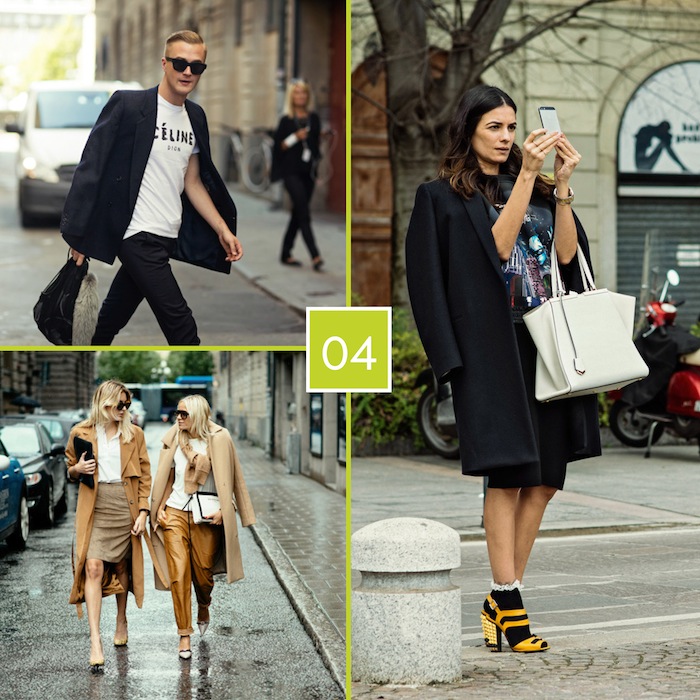 Wide, cropped pants
Cropped jeans have been around for a while, but new Zealanders have yet to fully embrace the joys of wide, room-to-breathe-plus-some pant legs. Whether they're structured or flowy, it doesn't matter, just make sure there's enough room in them to fit at least another leg, and keep them short enough to show a decent amount of ankle.