Giorgio Armani, a pioneer of the red carpet revolution
The world's infatuation with celebrity fashion started with the roll out of the red carpet back in the mid 1900s. Premiere events like The Academy Awards and Golden Globes fuelled the public's need to know what the Hollywood princesses like Grace Kelly and Elizabeth Taylor were wearing and, of course, the high profile designers who had imagined up the sparkling one-of-a-kind creations. People were quick to point out that the glamorous fashion adorned by the Hollywood stars at the Awards perhaps overshadowed the Oscars themselves. To this day, you wouldn't be wrong to feel that point of view is still valid, and rightly so. Red carpet dresses have been making history since day dot.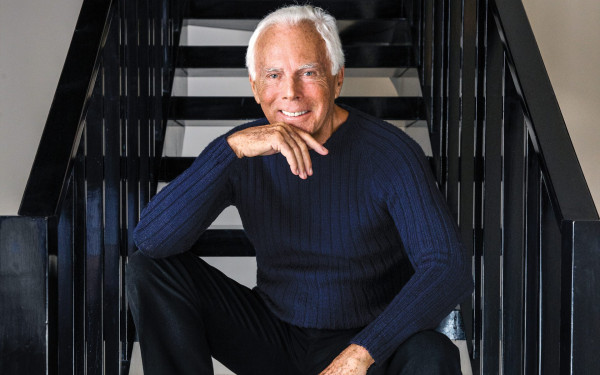 With decades of research into fashion and fashion semiotics, Australian Dijanna Mulhearn decided to celebrate the history of the Red Carpet dresses of the Oscars with a book on exactly that. Containing nearly 500 pages with more than 700 images, the Thames & Hudson book unpacks every year of Oscars red carpet fashion, showcasing who wore what, but more importantly, why. One designer who prominently features in the book has journeyed through the historical timeline of Oscars fashion and played a pivotal role in the evolution of red carpet fashion is, Giorgio Armani.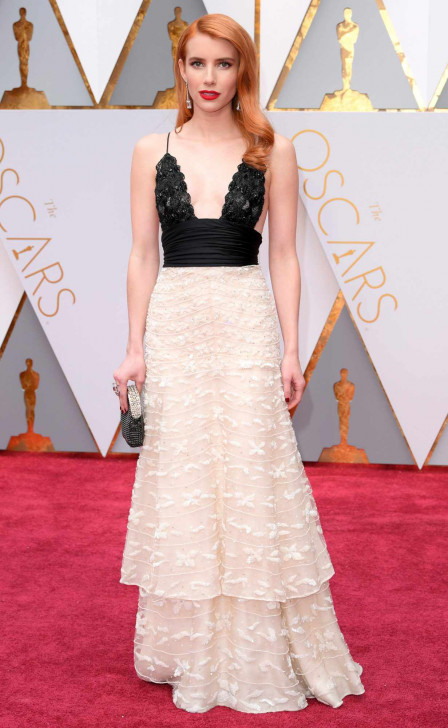 A genuine fan of American film, the Italian designer understood the power of fashion in crafting an elegant image and personal brand. Mr Armani was one of the first to capitalise on a close-knit PR style partnership with a well connected woman in Hollywood who had easy access to the biggest stars. Wanda McDaniel worked closely with Giorgio Armani, loaning gowns only to the actresses he admired. According to 'Red Carpet Dress: OSCARS' this, 'along with Armani's new understated aesthetic, saw the brand revolutionise red-carpet fashion'. As you can imagine, other designers were quick to follow and through the Oscars red carpet the cult of the designer gown swiftly reached the masses. "By the 1990s Europe's top designers Giorgio Armani, Valentino Garavani, Gianni Versace and Karl Lagerfeld for Chanel led the charge, developing relationships with stars whose image aligned with their labels and ensuring they dominated the best-dressed lists. And leading American designers like Ralph Lauren and Vera Wang were not left behind," explains Dijanna in the book. Inside the pages it's revealed that it was red carpet fashion critic, Joan Rivers, who coined the term 'who are you wearing?' in 1995. Of which, it seems many celebrities were quick to answer "Armani" over the last 30 years, and that phrase remains a regular response to this day.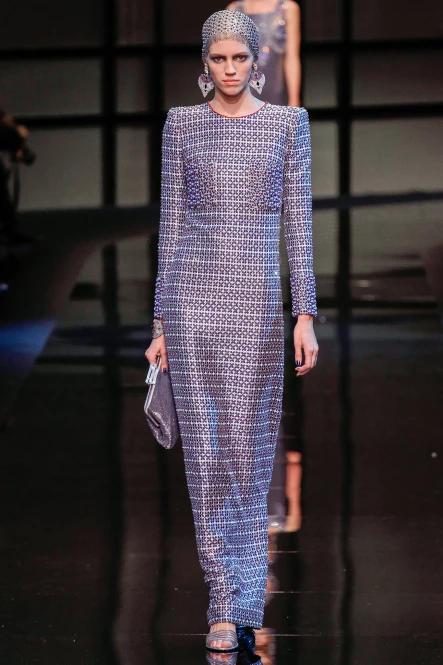 As a key designer in the red carpet revolution, Mr Armani actually wrote the only designer foreword for the new book, where he details his deep roots with red carpet glam, explaining, "I very naturally encountered red-carpet events in the 80s, a more innocent and spontaneous climate than today. It was a mutual attraction that created a lasting dialogue. Prior to that, fashion designers and international red-carpet occasions rarely crossed paths…These men and women turned to me, immediately intuiting that a new natural and essential elegance could help increase their star power without slipping into anachronistic excesses."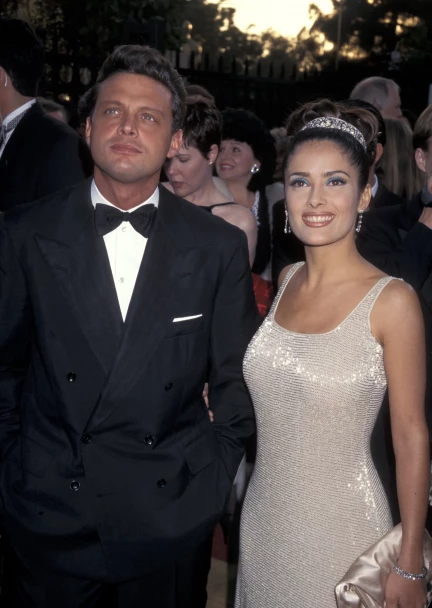 Mr Armani's lifelong fascination with the world of film has helped shape fashion's romance with Hollywood, saying famously, "Life is the movie, and my clothes are the costumes." says Giorgio Armani in the Made in Milan documentary. Indeed, this symbiotic relationship with the stars has never been a one-time thing and doesn't look to have an expiration date any time soon.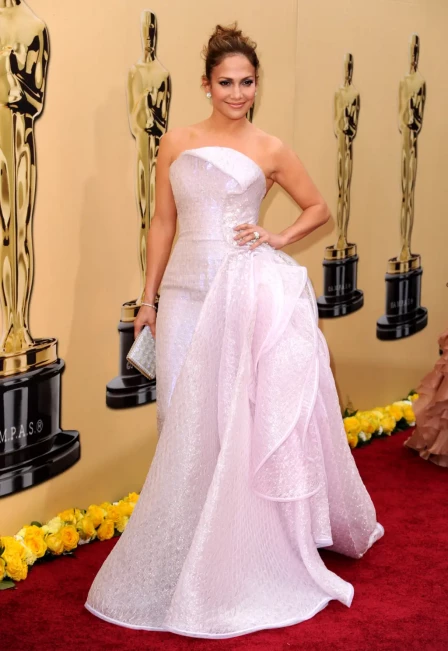 "It took more than three decades, and during this time I matured as a designer while I watched many of the new stars grow and succeed professionally. Today, I continue to meet and dress new stars, from Hollywood and beyond, while staying true to my idea of elegance as I observe the changing times." - Mr Armani, in his 'Red Carpet Dress: OSCARS' foreword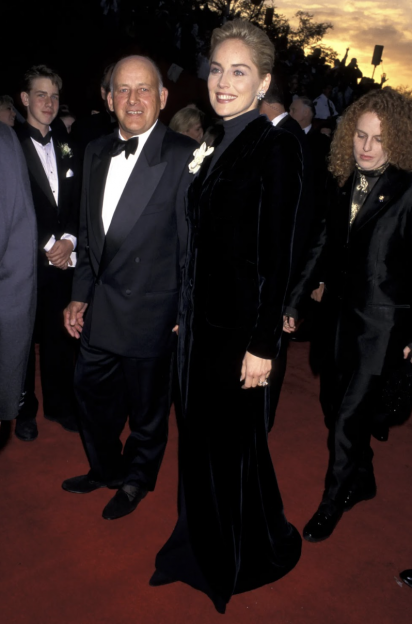 Columnist Liz Smith once questioned, "Could the Oscars exist without Giorgio Armani?" Three decades later and Mr Armani is still dressing Hollywood's elite for events around the world on a regular basis.


WORDS Amber Baker
Jennifer Lopez wears GIORGIO ARMANI Prive SS10 gown
Emma Roberts wears GIORGIO ARMANI
Salma Hayek wears GIORGIO ARMANI
Sharon Stone wears GIORGIO ARMANI
GIORGIO ARMANI SS14 Privé Runway look