Take a front-row seat at Gucci AW23
With Gucci's new creative director, Sabato De Sarno, set to debut his first season in September 2024, Gucci's AW23 collection was heralded as an in-between season whilst the brand goes through the shift from Alessandro Michele to De Sarno. The runway showcased a marriage of the House's many creative minds, delivering free expression and an exploration of collective memories. Tales of romanticism and glamour are interwoven with an evocation of heritage and history, as well as a nod to each individual's imagination is seen through the pieces that graced the runway this week.

Via @gucci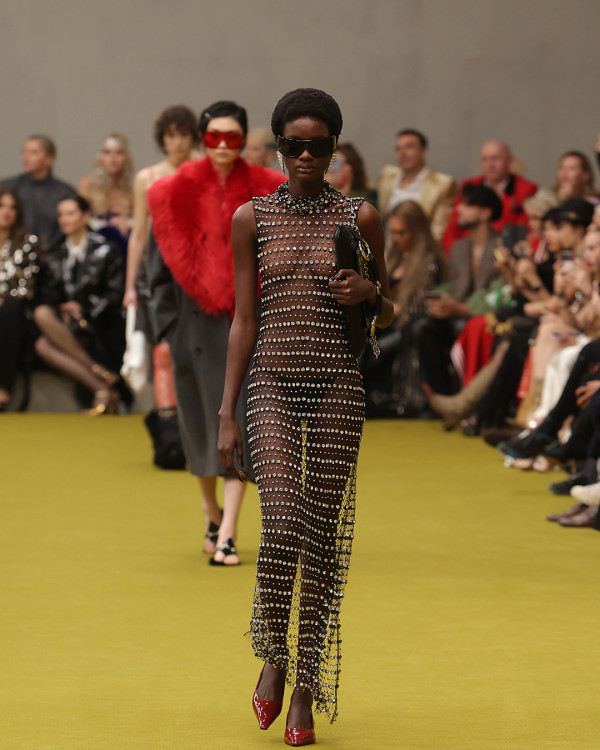 Via @gucci
Set in the anatomy of the Gucci Hub, models and show attendees were transported up to the venue via elevator, said to represent the creative process from the atelier to the runway. Spherical podiums and carpets of chartreuse are some of the many intricate details that pillared the venue. Attendees from A$AP Rocky to Florence Welch to Italian foursome Måneskin all represented eras of the House, spanning from the '90s to today.

Via @gucci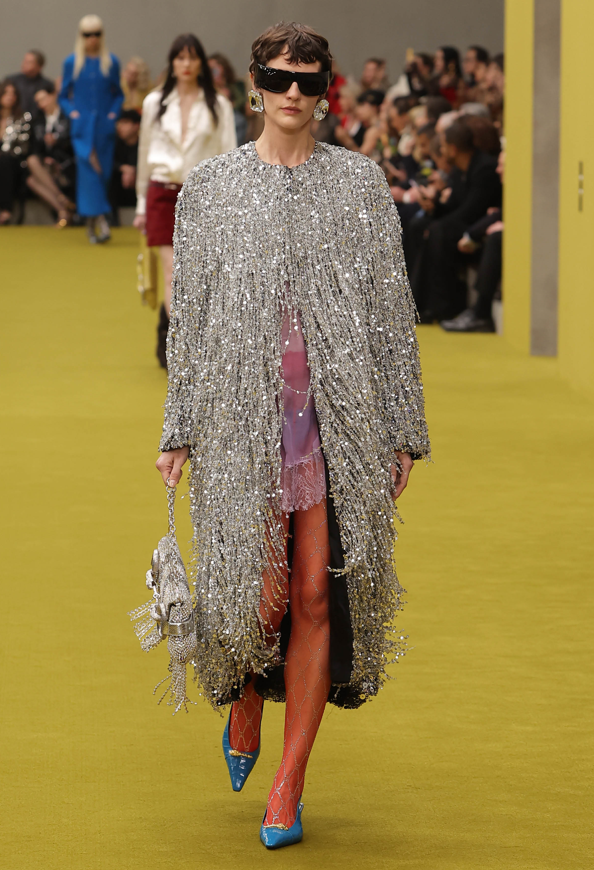 Classic Gucci colour palettes of greens, reds and magenta pinks to the bold blacks were on show and came in silhouettes inspired by the 1990s and early 2000s. Gucci's iconic slimline tailoring brought a sense of familiarity, and the addition of voluminous shoulders, dropped necklines, and low-riding trousers reminded us that the House always loves to accentuate and push boundaries. New takes on the rounded trapezoid chain bag included extra large horsebits and fabrics of padded, shearling, crystal and contrasting leathers. Our eyes were set on the crystal-encrusted GG metal bra and grand cocktail jewellery as well as the shearling and faux fur coats dipped in vibrant hues, perfect for the approaching Autumn season.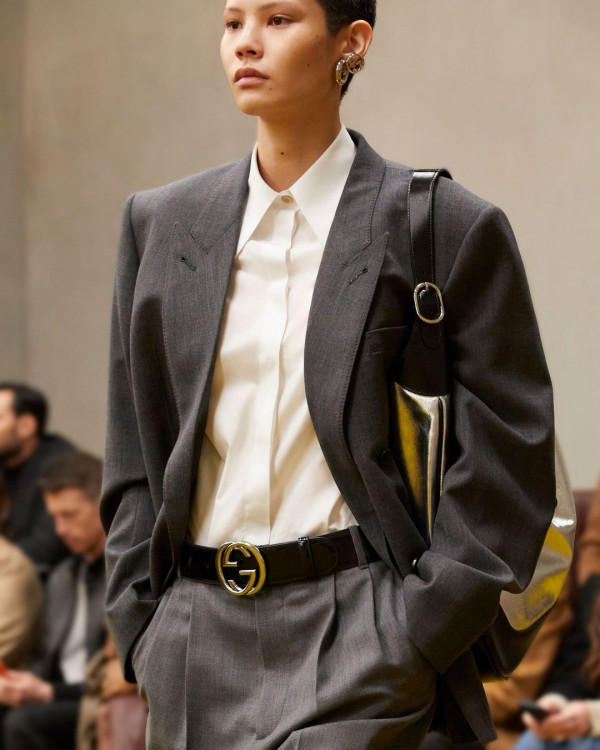 Via @gucci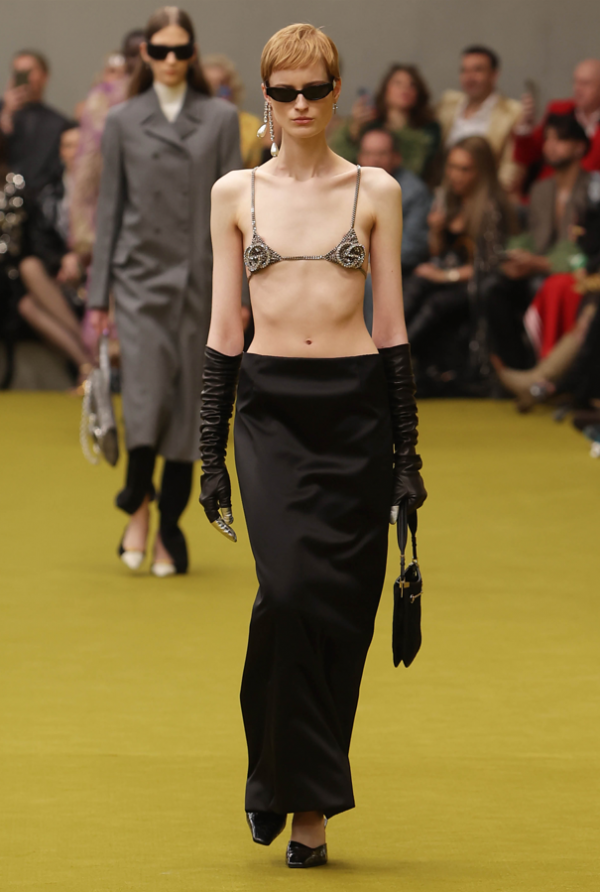 Gucci's AW23 was an illustration of the beating heart of Gucci: the ecosystem of designers and artisans whose shared understanding of the House has passed down and evolved from creative to creative for over a century, and in turn, opening the gates to a new and exciting addition to its heritage. We can't wait to see what De Sarno delivers come September 2024.