Saben plays with the prettiest florals for their spring edit!
While winter still seems to be clinging to life in these first few official days of spring, the warmer season has officially sprung at Saben! The makers of our favourite handbags have collaborated with four talented floral designers for "Primavera", a spring showcase celebrating design of the highest standard in bags and florals.
Inspired by Saben pieces, the floral designers created seasonal compositions to pair with handbags from the latest Saben collection, Exhale. The bags and the florals work harmoniously in this collaboration, accentuating the beauty and elegance of both!
The personality of Saben staple Big Sis' Tilly comes to life with this creation by Eden Kersten, head florist at The Botanist. Slipper orchids and begonia leaves make a unique statement with a memorable effect.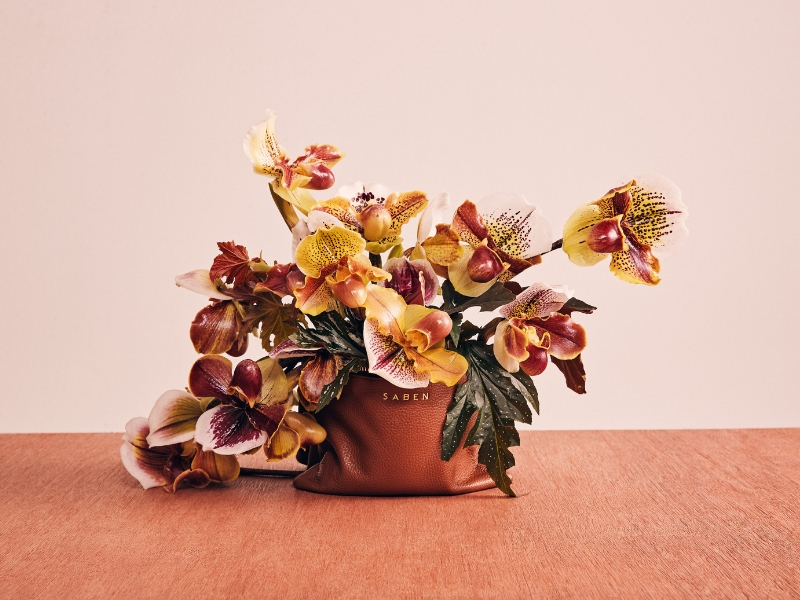 Kersten also designed the arrangement paired with the Luna tote, exploring scale and volume with hellebore flowers. She says, "they look stunning on mass, with the layered petals and unusual frilly details."and we certainly agree!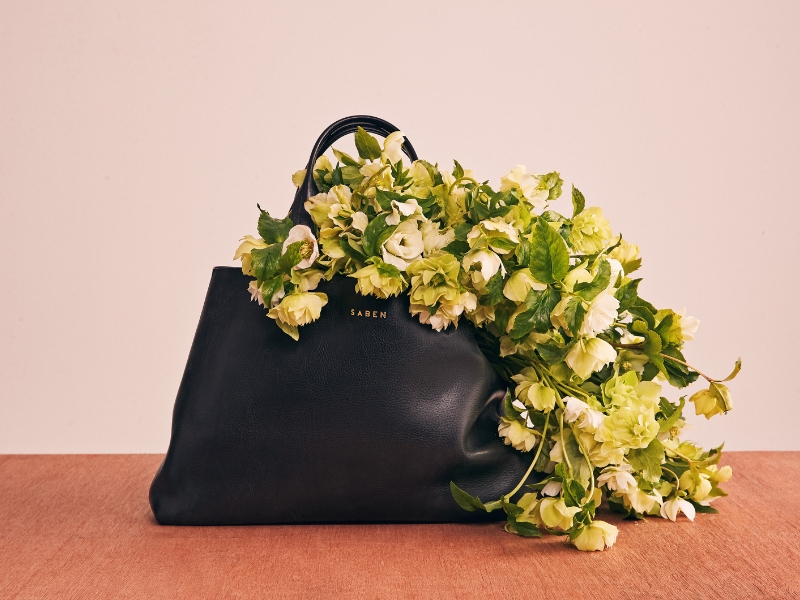 The Cami bag in linen inspired this captivating piece full of texture and colour by Tina Heffer of The Birdcage. The tones of these flowers seem to be made for the Cami! Succulents and gum add some unexpected texture and are the final flourishes to an image we just can't look away from.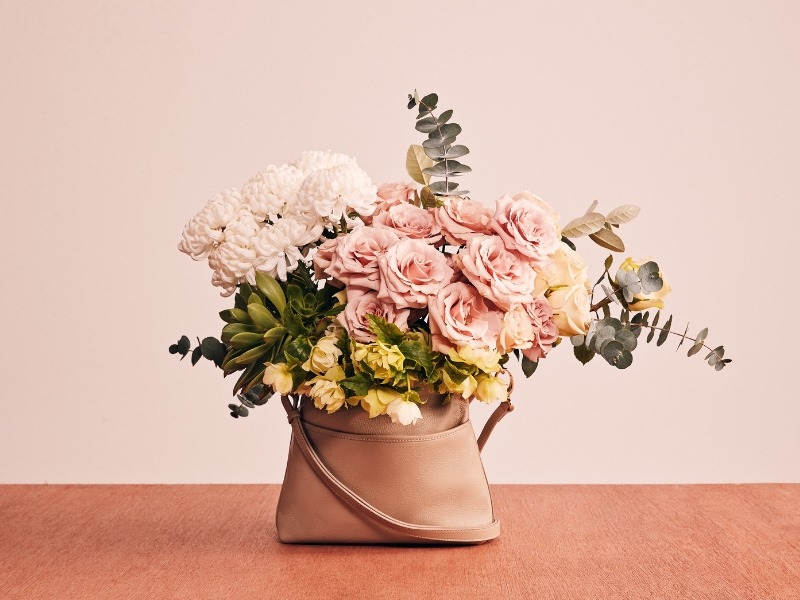 Georgie Malyon takes a moody, intriguing approach with the Rebe bag. With inspiration from the bronze detailing and the Prussian colour, Malyon has used paint and a combination of fresh and dried flowers to add extra dimensions to the piece. The many well thought-out, unique details are what makes this arrangement special,just like the bag itself!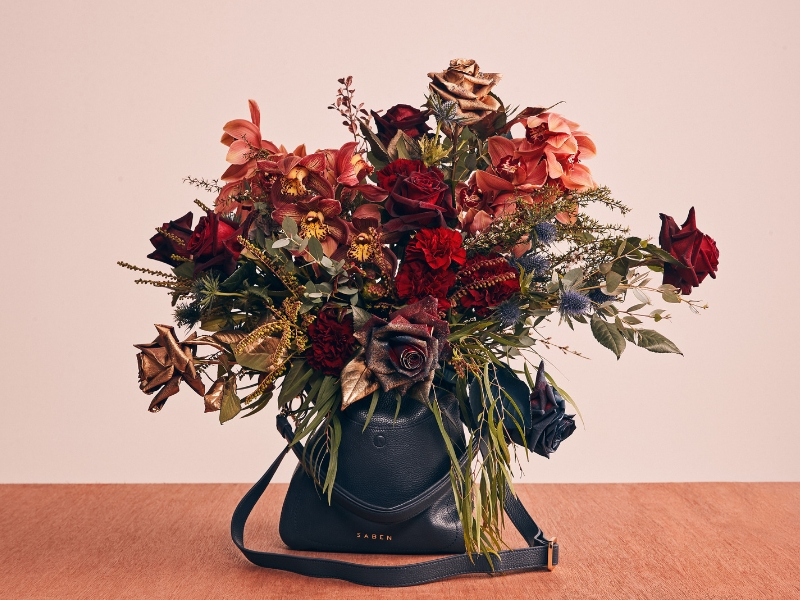 Lucy of Lu Diamond flowers, renowned for her work with colour, was a no-brainer to pair with Tilly in stand-out poppy red, and the crisp white Mae handbag. "I love colours and lush frilly petals. For this arrangement I used carnations, anemones, mini cymbidiums and anthuriums - they all have that full lush heavy petal look and feel. Perfect for a beautiful arrangement that has texture and depth without being "too busy or overthought"; a sentiment that perfectly harmonises with the Mae and Tilly.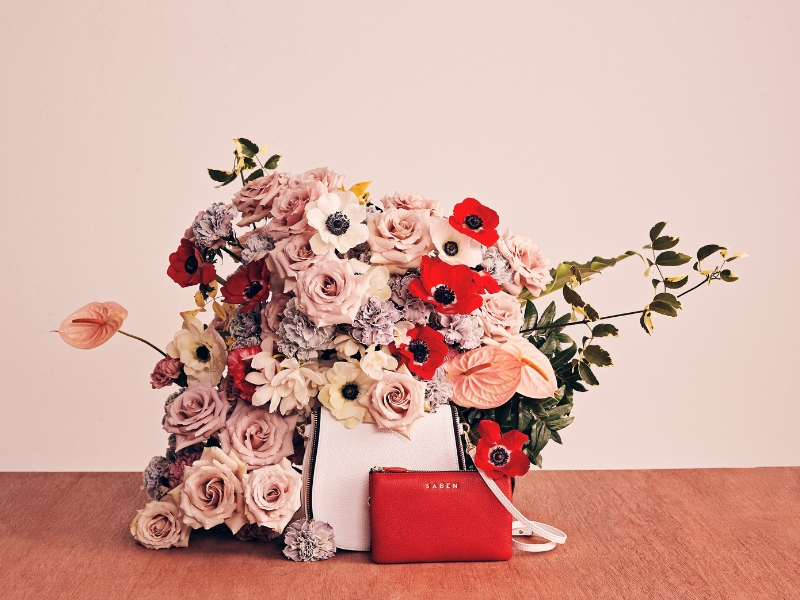 Saben will host several activations in store with these talented florists over spring. Get your hands on the beautiful 'Exhale' bags in this edit online, from Saben stockists or their flagship store!