Remix Runway Reviews: The Burberry Spring/Summer 2023 Show
What can only be described as a leisurely and luxurious stroll on the beach, Burberry's latest collection flowed, drifted and submerged the runway, leaving the floor drenched in a sense of community, liberation and summertime sensuality. Showcasing big names such as Bella Hadid and Naomi Campbell, take a peak at Riccardo Tisci's ode to beaches, Britain and Burberry's distinctive flair in the Burberry Spring/Summer 2023 Show.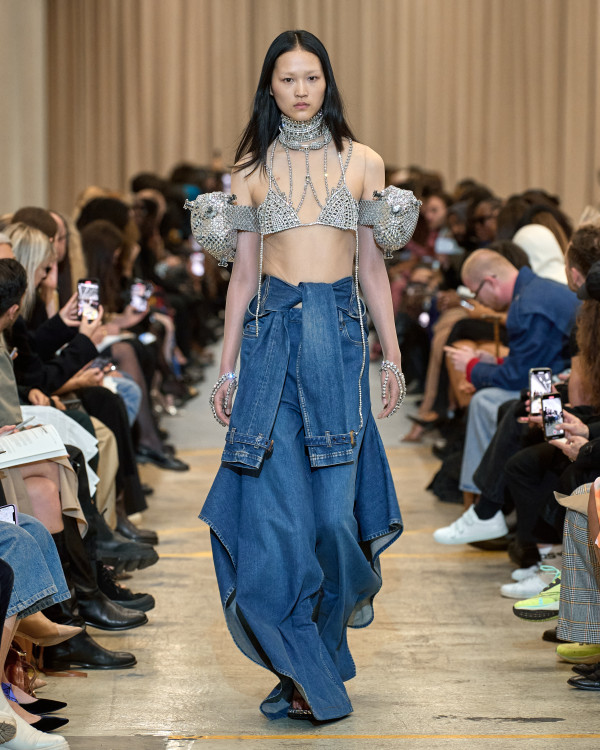 Inspired by the British seaside, the collection strayed from stereotyped seaside tropes such as cliffs, sands and shells and rather conveyed the beach as a crux of society, a crucible of humanity and a point of convergence. Where different worlds come together in the summertime in a true show of community, the clothes explored different ideals of Britishness through sartorial themes. Perpetuating contradicting sensibilities such as youth and experience, the intimate and the public and the raw against the refined, the clothes were more than a beachtime wardrobe, they were a commentary on divergence through design.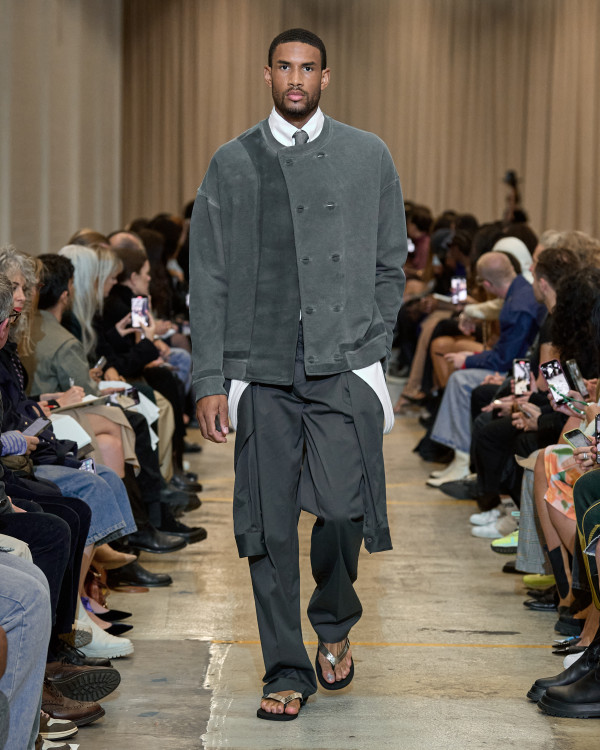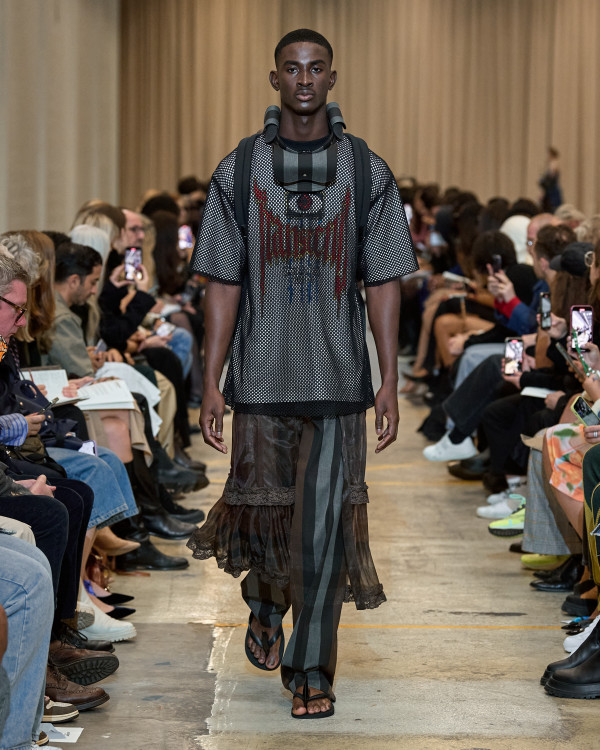 The temperamental British weather as well as the temperament of the British people inspired an approach that celebrates the notions of layering, both concealing and revealing the body and clothes' dynamic in their potential for revelation. Body-centred lines of swimwear influenced silhouettes of elongated dresses and were carved into the garments themselves. Denims were sunburned and Burberry trench coats deconstructed to open spaces onto the body.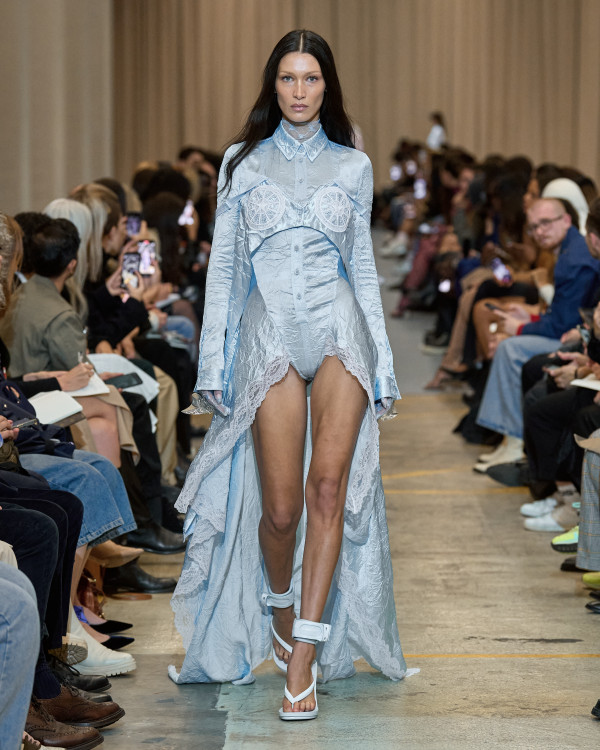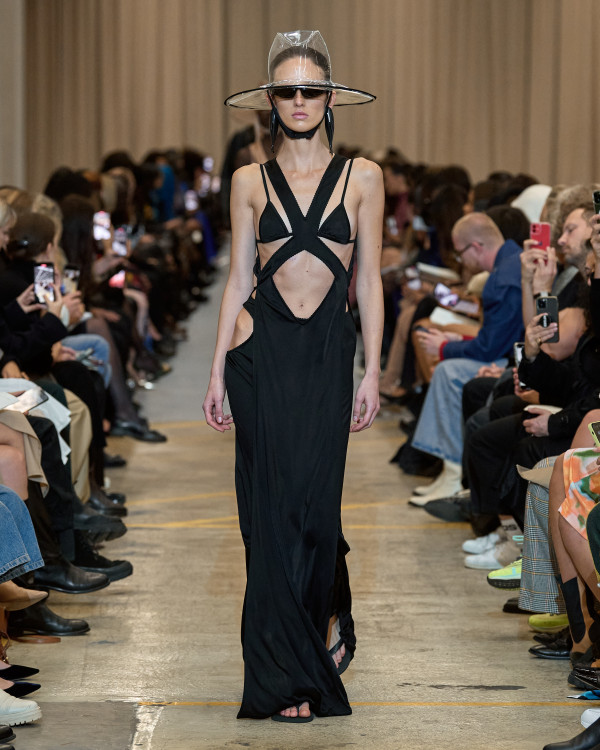 What's more, the incongruous nature of British summer was communicated through the absurdity of gothic figures fully dressed in black on summer sands, the surreality of an evening gown on the beach and a rose - the symbol of England - stripped to its thorns. Inspired by the seaside and recontextualised within London - Burberry's heart and home - this collection embraces the idealism and realism inherent in a quintessential British attitude.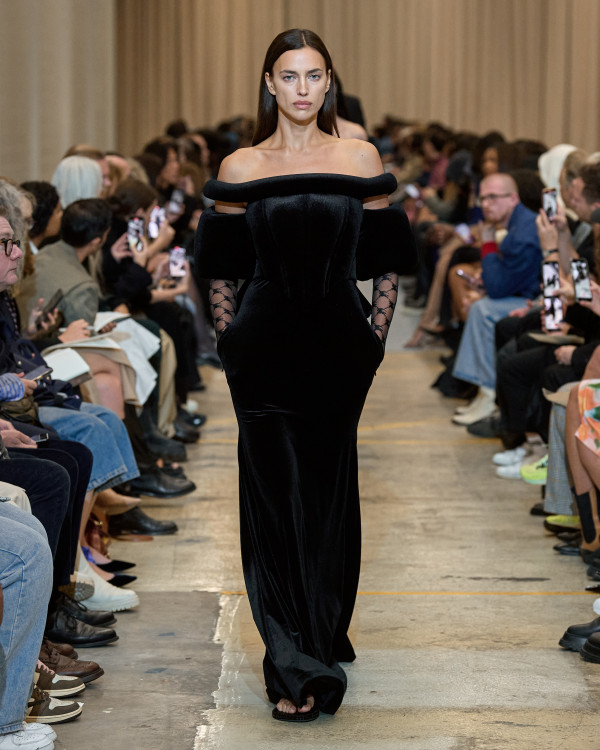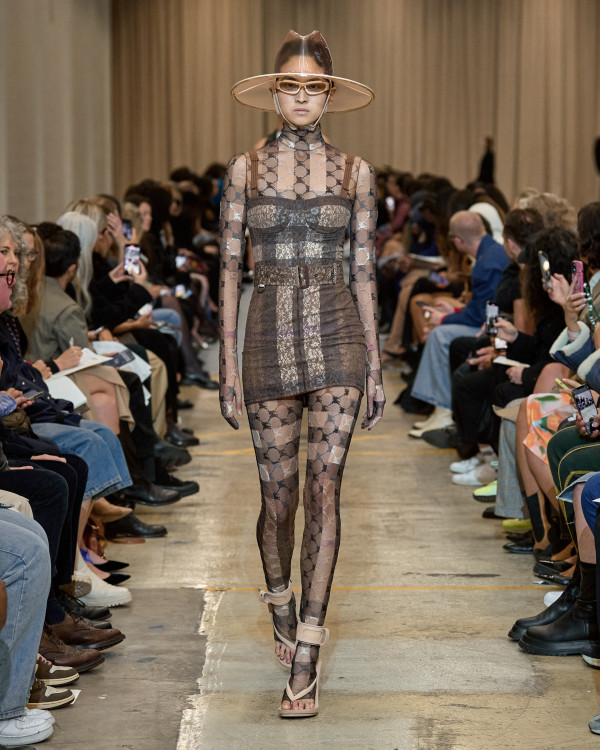 'This season, we explored a new sensuality – a consciousness of the body. I was inspired by the liberation and openness of youth, of people embracing their bodies and revealing them – a pride in themselves, who they are, their identities. Their freedom. This feels modern, this feels right, and this feels Burberry.' Riccardo Tisci, Chief Creative Officer.