The best of September 2021 fashion
Spring has finally sprung and we're here to reveal everything (not just groundbreaking florals, we promise) that's available for style lovers. From latest releases to cultivated classics revamped, Remix has rounded up the best of September fashion.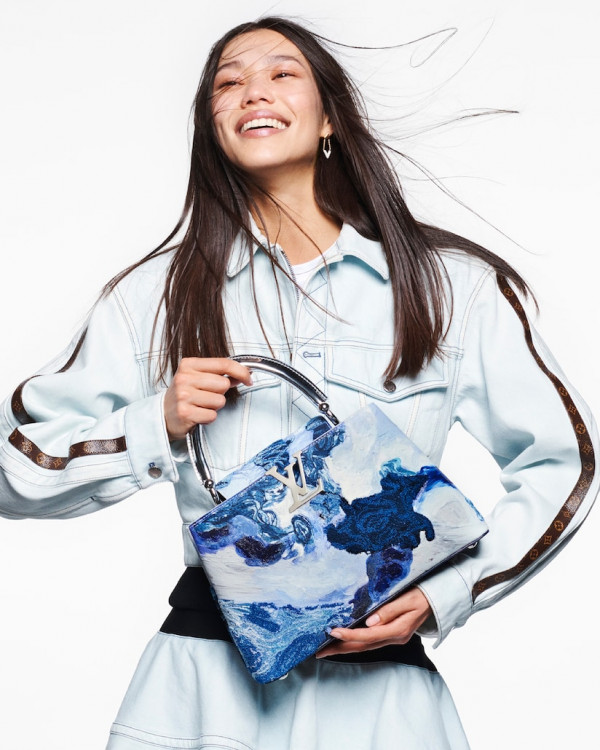 Louis Vuitton
For the third year in a row, Louis Vuitton has invited six internationally acclaimed artists to use the classic Capucine bag as a blank canvas in a campaign titled Artycapucines. The campaign invites a new world of creativity into the heritage maison as artists make the bag their own, redefining their stance on artistic creation. Each collaboration is different from its counterpart, some classically monotone and sophisticated and others brightly embellished with colourful painted prints and fixtures. This limited release is seen as a collector's item in the fashion world and will likely remain that way for years to come. Discover the whole collection and meet the artists behind the designs here.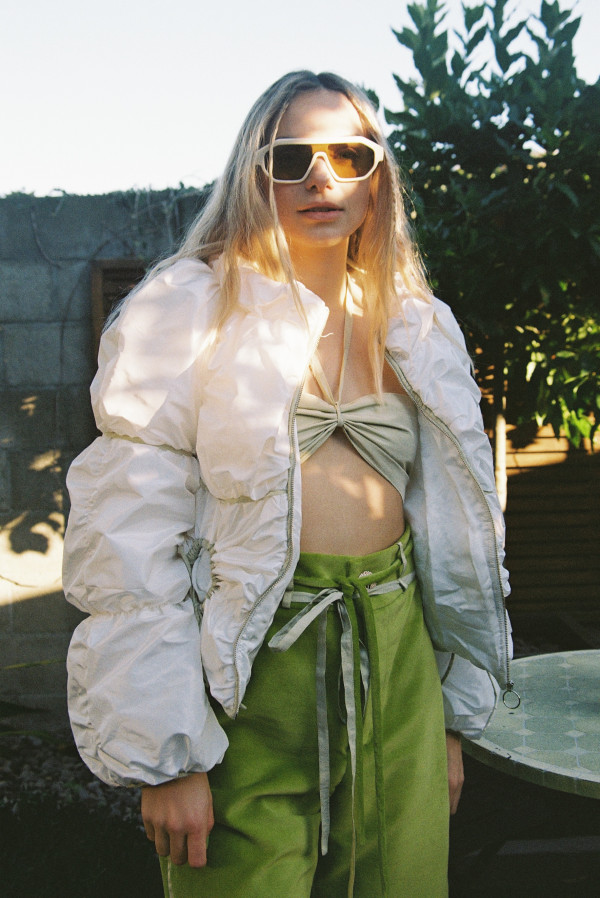 Pera May
Local brand Pera May has the answer to all our trans-seasonal wardrobe woes with their latest collection of 'new age' wardrobe must-haves. In an effort to shine a light on the fashion industries outrageous overproduction and deeming effects on the environment, Pera May presents Ad Break, a trans-seasonal collection that blends social conscience and sustainability with pure, unadulterated fun. The collection invites customers to explore themselves, their characters hiding within and take a break from their usual existence.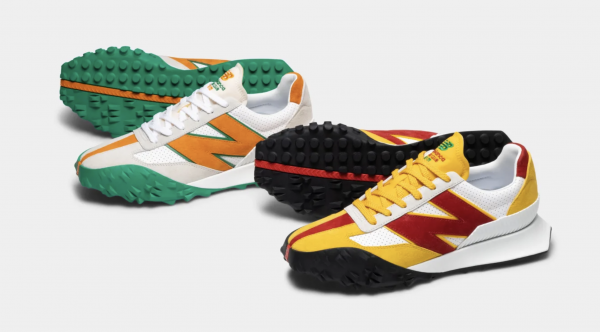 New Balance
Global footwear giants New Balance are back with not one but two cultivated releases. First up, the XC-72 in collaboration with French fashionista brand Casablanca. The collaboration was first teased in Casablanca's AW21 film 'Grand Prix' which was inspired by all things horsepower and luxury living. Available in two colourways that are as bold and bright as each other it will be hard to choose which one is worthy of your wardrobe space... The first colourway see's orange & green combined with tonal white and grey accents, a direct homage to the brands already iconic initial sneaker launch. Where the second sees a bold combination of red and yellow contrasted against white and black accents, the colours further inspire a connection to luxury sports cars, the black outsole unit reminiscent of racing tyres.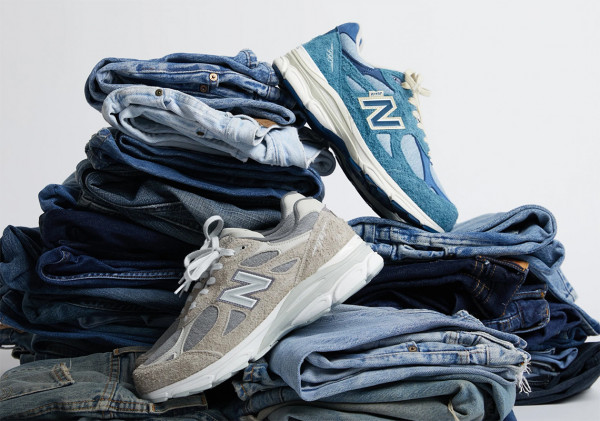 New Balance isn't stopping there with the collabs, their second release is with none other than denim giants, Levi's. Like the Levi's 501's, New Balance's 990v3 sneaker is one of its most celebrated footwear silhouettes in the world, developing a beloved following among sneaker enthusiasts. The classic 990 shape that was originally introduced in 1982 has been reinvented and reincarnated time and time again but the 990v3 silhouette has secured its place at the top of the pecking order with it's refined colour palette and smooth lines. The limited-edition LEVI'S x NEW BALANCE 990v3 Sneaker is available in two colourways, Indigo and Grey, a nod to each brand's signature tones. Each version features the 990v3 silhouette that sneakerheads have come to love, accented with Levi's proprietary Shrink-To- FitTM denim and Hairy Suede inspired by the fuzzy back of the iconic Levi's leather back patch. They also feature a co-branded N logo, taken to the next level with a custom-designed Levi's tab.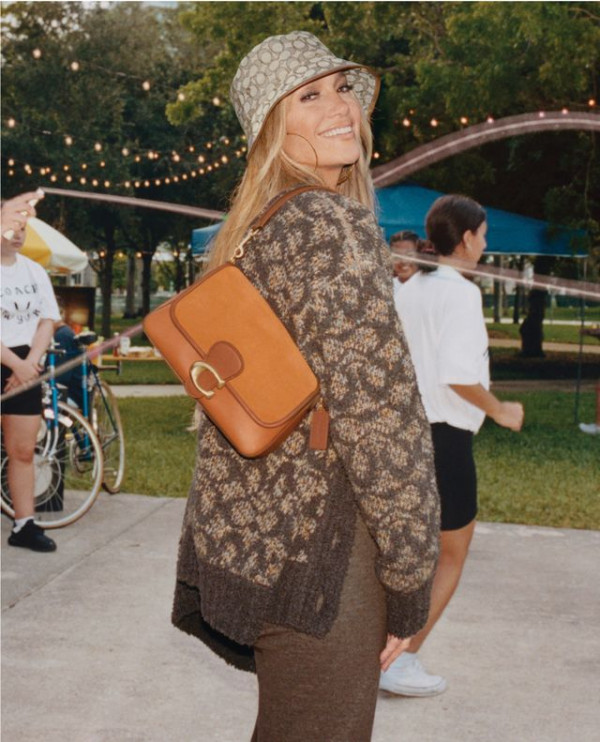 Coach
Coach is back with another seasonal 'it' bag, this time it's soft, classic and versatile. Introducing The Soft Tabby, sister to last season's iconic Pillow Tabby, this new addition is just as, or if not cuter than its younger sibling. Channelling the brand's archival 1970's stance, the bag emulates a blast from the past. Made from smooth leather, velvety suede and finished with signature hardware the Soft Tabby can be worn as a clutch, shoulder bag or crossbody.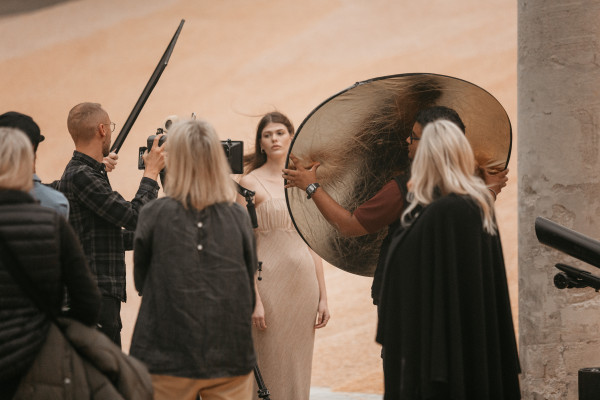 Marle
Premium womenswear label Marle has debuted their latest spring collection in a way that will have you longing for warmer beach days spent with friends. The spring 2021 collection titled You Got Mine debuts in the brand's first-ever brand film and it's as dreamy as you might imagine. Directed by award-winning director, Stacey Lee, You Got Mine plays on the colour palettes and patterns of the spring collection while paying tribute to nature's architecture and the silhouettes, patterns and shapes found in the world around us. This collection, alongside every Marle collection, is guided by the natural movement of fabrics, whilst honouring signature characteristics and silhouettes that have become synonymous with Marle's mindful aesthetic. Discover the full collection and brand film here.
Kathryn Wilson
Famed footwear brand Kathryn Wilson has two exciting announcements, a new collection and a new store opening. The brand will be opening its first Wellington store in the iconic Old Bank Arcade, giving customers a place to try before they buy and immerse themselves in the KW world.
Alongside the new opening news is the release of their summer 2021 range. The collection sees a rich, tonal, earthy palette come to life entwined with reptilian prints and croc detailing. An abundance of gold hardware accents and metal pyramid studs are used to create a bold and beautiful statement. Katheryn Willson MW by Kathryn Wilson has lightened the mood for the party season to come, with styles adorned with bold bows and metallic pleated textiles.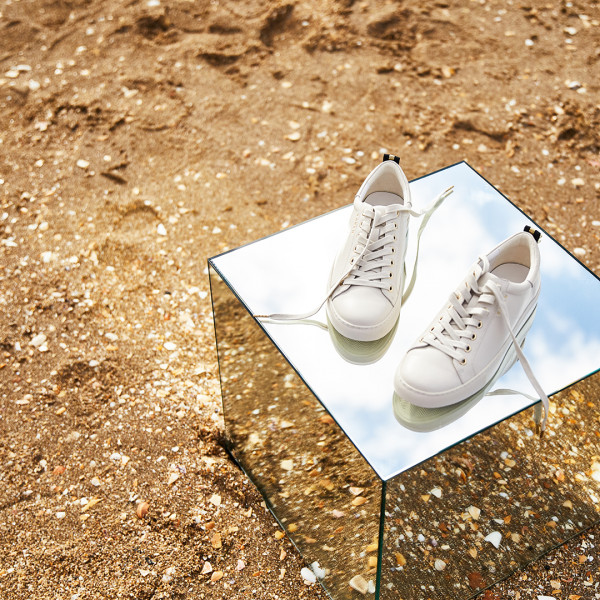 Saben
One of New Zealand's most sought after leather goods brands is venturing into new territories and it's here just in time for those long summer's day walks. The Sunday Sneaker is Saben's first-ever sneaker and it's designed to be a year-round wardrobe classic. Designer Roanne Jacobson describes the new addition as "'A wardrobe staple that can't be missed. While there are many white sneakers out there, Saben's version of this classic is very much true to the brand with gold detailing to give a hint of luxury and quality that the brand is known for."
Available online and in stores from late September.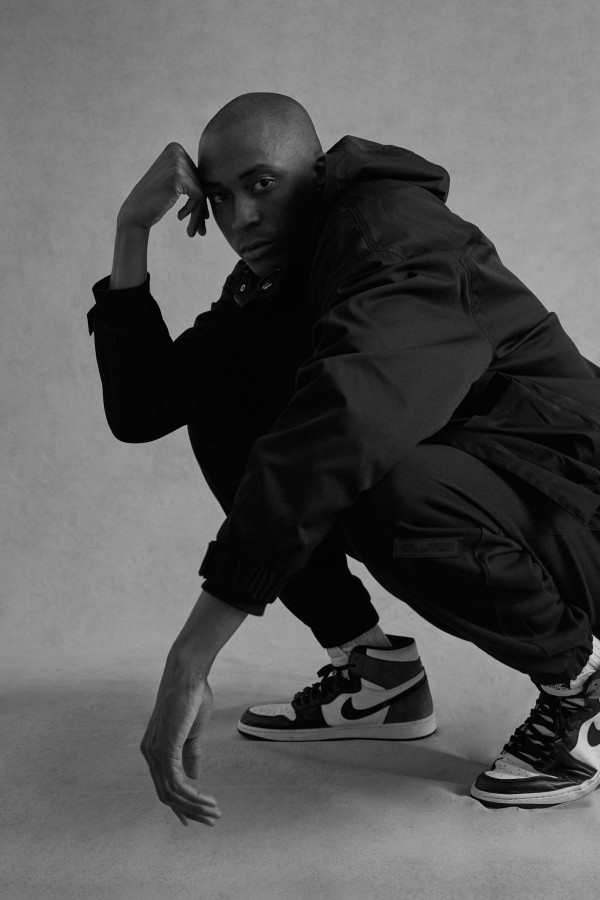 Camilla and Marc
Fashion 'It' brand Camilla and Marc have launched a limited edition unisex capsule that is set to make street style waves. Future Now is a campaign dedicated to the future of change and making a lasting positive impact on the Earth. The seven-piece sports capsule designed for men and women is the brand's most considered collection to date. Crafted from recycled PET and nylon as well as organic cotton, the fabrics have been carefully selected to reduce landfill, ocean waste and carbon emissions. The high-performance recycled materials are complemented by elevated design features, providing flexible, breathable support. This is also the brands first venture into the menswear market, leaving fans in anticipation for future releases.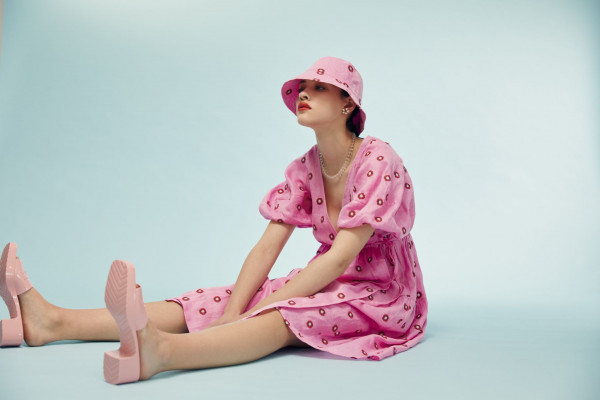 Hej Hej
With warmer weather on the horizon, you might find yourself searching the world wide web for outfits that scream "picnics in the park" and "fish and chips on the beach." Well, look no further because Hej Hej's newest collection Fresh as a Daisy is all you need to revamp your seasonal capsule wardrobe. The 25 piece collection features an array of dress styles, easy to wear separates and accessories in bold pinks, bright reds and summery seafoam. Natural, breathable linen takes centre stage, and with three fabric weights on offer, there's something for every occasion.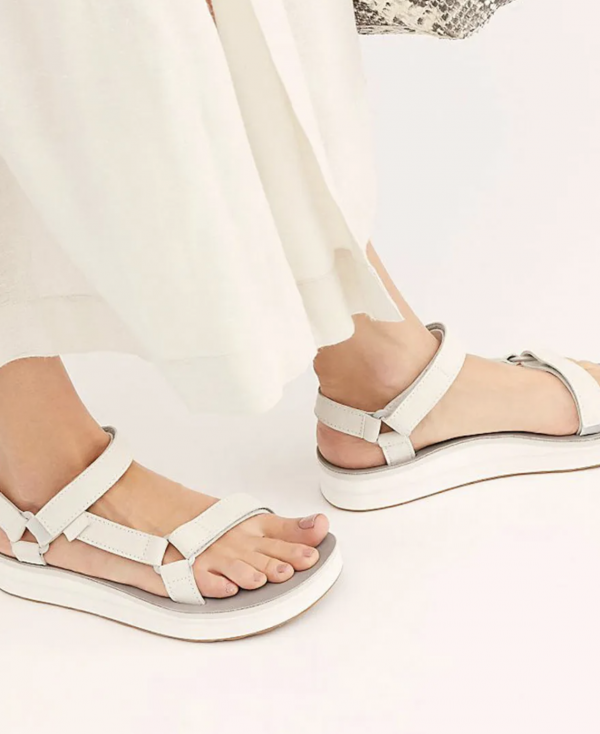 Teva
Finally! Cult utility footwear brand Teva has launched their New Zealand website meaning we can shop till our sandal hearts drop. Originally designed for outdoor pursuits, Teva sandals have slowly made their way into the wardrobes of those most fashionable. From bushwalks to fashion week fits, Teva footwear offers a range of comfortable greats that will have you wondering "where have these been my whole life?" Shop the full range, and latest S21 collection on the new site now, to ensure you're ready for that soon to be open-toed weather.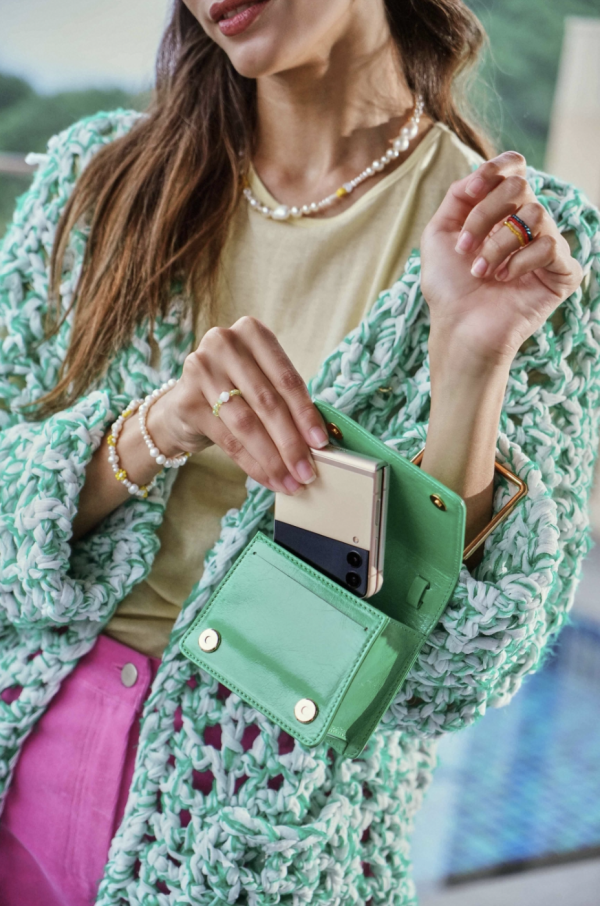 Samsung
Alongside accessorising with the perfect bag is accessorising with the perfect tech and Samsung's newest foldable is a one-way ticket to do exactly that. Designed to be a statement piece, the Galaxy Z Fold3 and Galaxy Z Flip3 are the latest smartphones to change the tech game. Available in lavender, green, cream, black and silver there's a colour for every outfit and every occasion.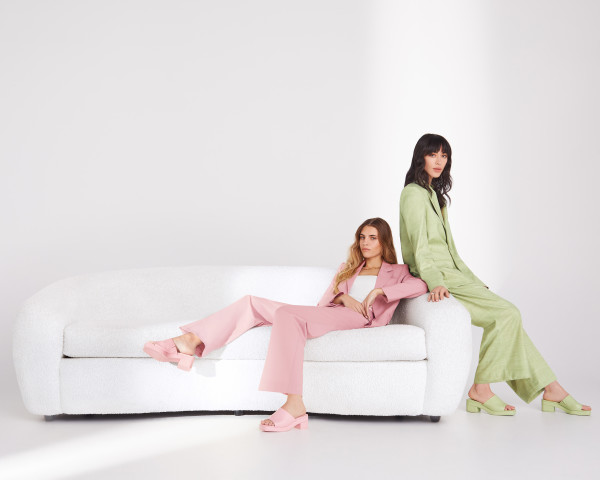 Mi Piaci
Mi Piaci is celebrating sisterhood in their SS21 collection. Described as a curated and considered collection by New Zealand women, for all women, each capsule explores exactly what it means to be a woman. From 90's inspired clogs to utilitarian silhouettes, bright colourways to sky-high heels, the monthly drops feature something for everyone and every occasion. Mi Piaci is known for their timeless creations and this seasonal collection will be no different.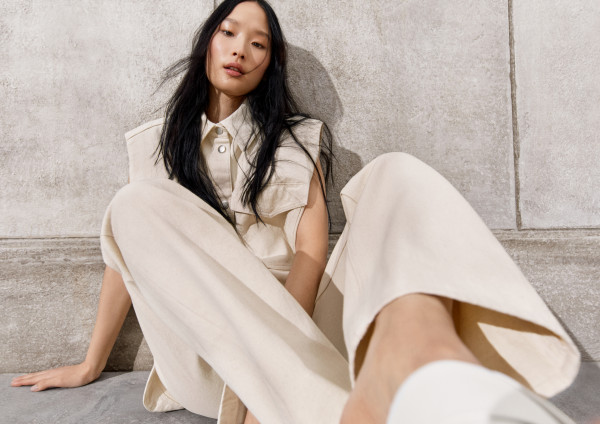 H&M
H&M is taking another bold step in their sustainability efforts and the new spring collection is no exception. Drawing inspiration from the minimalist nonchalance of the '90s, this collection packs a very wearable punch. From sleeveless hoodies to slip dresses and sporty hoodies the Spring 2021 collection is exactly what you need to prepare for warmer weather. Each item is made from new innovative materials such as AgraloopTM and BioFibreTM which we're designed to combat sustainability qualms.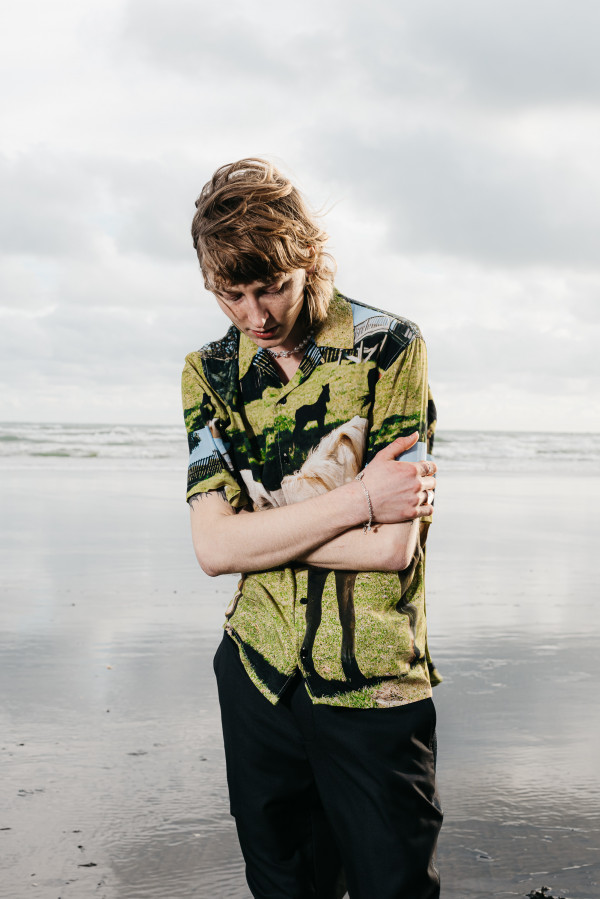 Stolen Girlfriends Club
Iconic Kiwi brand Stolen Girlfriends Club is approaching their 16th year in the industry and to celebrate they have joined forces once again with renowned Sydney-based photographer Derek Henderson to create a selection of pieces within their latest range, I Don't Want To Go Out. The moody images shot by the talented photographer appear on the fronts of hoodies and tees for a collection of statement staples. The creative describes the images as, "Observations I make of places I go to. Often they are fleeting and I see them from the car and stop and go back and take a photo. Some places I return to, they seem to have a hold on me."