Remix reviews the Prada Fall/Winter Womenswear Collection
Debuting their latest Prada collection, sartorial icons Miuccia Prada and Raf Simons collaborated on a show that celebrated the occasion of the everyday, while bestowing importance to each mundane moment. A commemoration of life and living, the past and the present, Remix takes a look at the ideological masterpiece that is the Prada Fall/Winter 2022 Womenswear Show.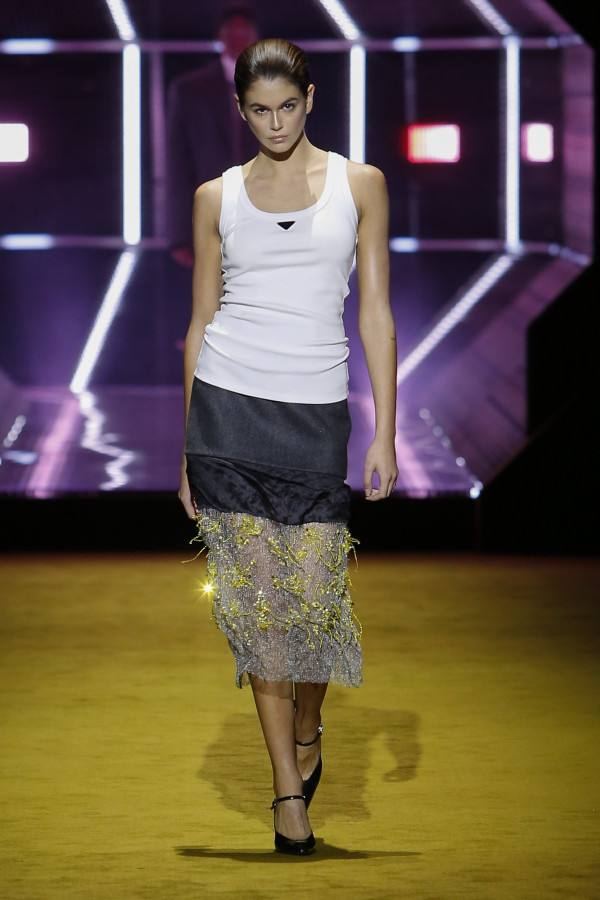 The collection plays with the concept of tradition and how it passes culture between generations, linking the past and the now. These mnemonics and recollections evoke fragments of personal narratives that translate to a greater history, a history of women.
Pragmatic pieces are emphasised and elevated through tailoring and the language of evening dress. Combining the daily with the precious seems to disrupt the very essence of each, but simultaneously emphasises the other, creating a fashion fusion like no other.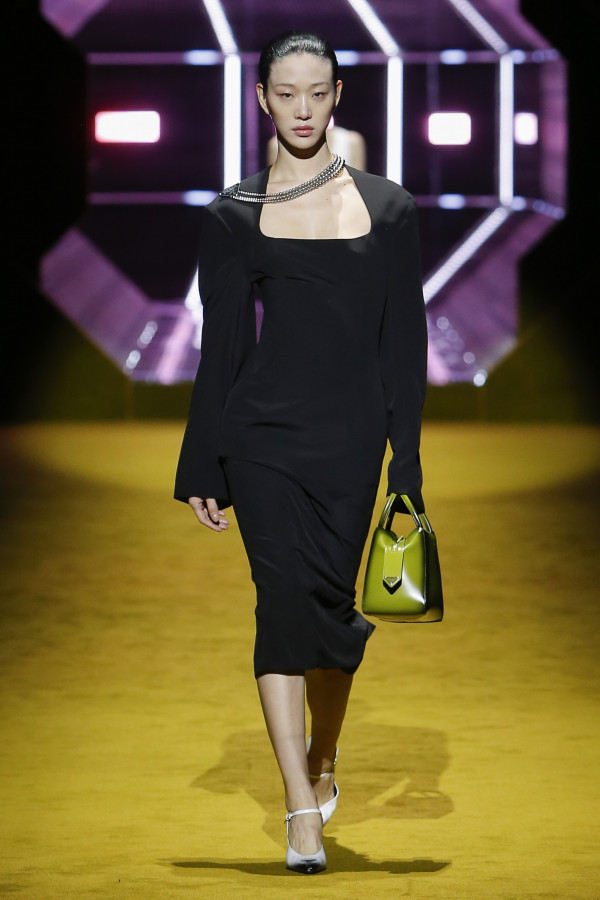 A blend of traditions in unexpected styles, the collection challenges the conventions of material, embroidery and garment techniques, agitating and disturbing what we know about fashion modes. Conventionally masculine pieces are transformed with feminine flair. Coats are carved out at the neck or back, singlets are elevated with sequin skirts and soft dresses are tailored to give new forms.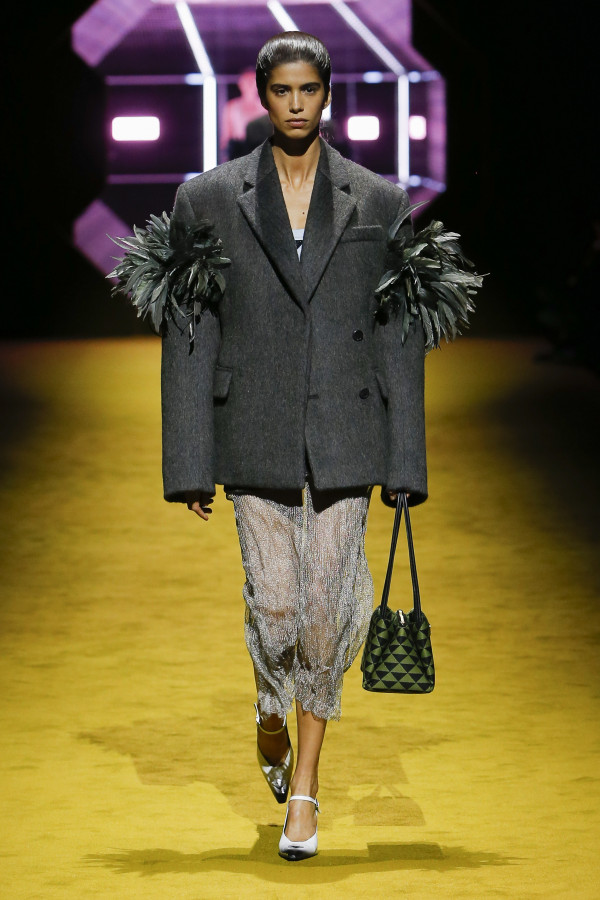 History is universal. Reflecting on their place within it, Prada investigates the meanings evoked through appearance and approach by glancing at a Prada past. The collection seamlessly balances nostalgia with the contemporary through old and new forms. Juxtapositions are dually made both between garments and within their construction, combining materialisations and decoration. Holding heritage at its helm, geometrics are translated to jacquard knits, while embroideries and colours are echoed.
"I think of revolutionary moments in Prada's history, and we echo them here," Simons said in his statement after the show. "There are never direct recreations, but there is a reflection of something you know, a language of Prada." In practice, an ideology of Prada becomes an etymology of beauty, a concept that sits in the centrality of fashion. Through the Fall/Winter Womenswear Collection, Prada defines and redefines the meaning of beauty, at least, for today.