Remix Reviews: Prada Autumn/Winter 22 menswear show
The Prada Autumn/Winter 2022 Menswear fashion show....
Think sophistication, mirrors of reality and clothing that will provide a sense of purpose for everyday occasions. But also picture real men that are exactly like the ones you see in movies. Literally.
The striking show put on by Miuccia Prada and Raf Simons, was held earlier this week on January 16, 2022, inside the dazzling Deposito at Fondazione Prada, Milan.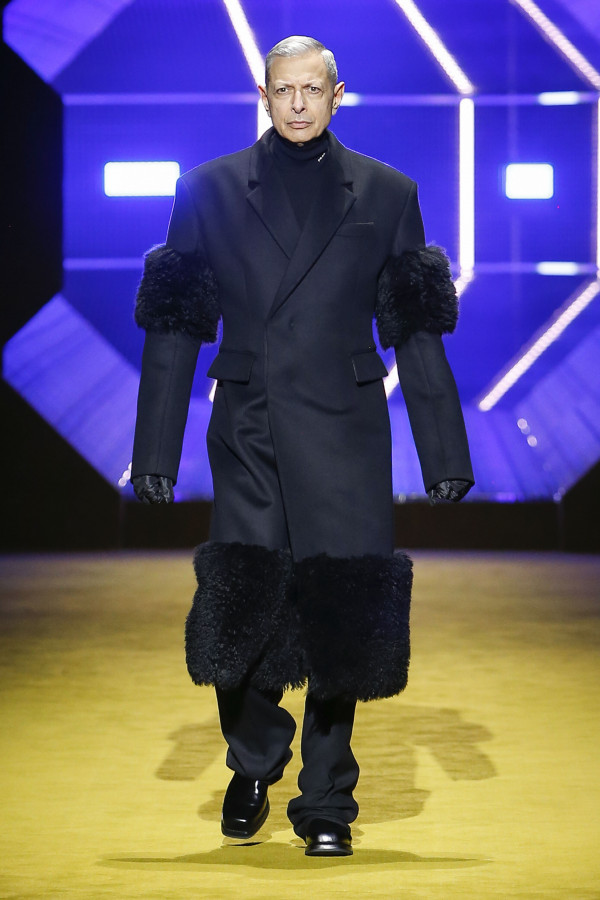 Here is Geoff Goldblum in all his wintery glory.
The show involved cameo appearances from ten globally renowned Hollywood actors adding a normative perspective while being intertwined with male models. The actor's presence brings the show close to home as it adds a sense of relatability and comfort through the recognition of household names and typical walks.
What beats a men's fashion show that opens with Kyle MacLachlan, stars Thomas Brodie-Sangster, and closes with Jeff Goldblum? Nothing.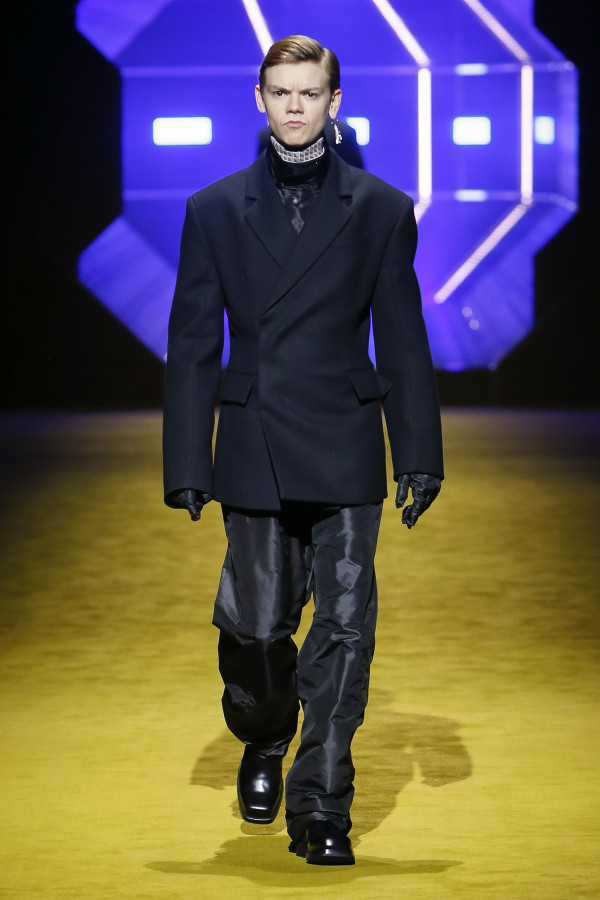 Who remembers this darling face? We 'Love Actually' love him.
The catwalk show's garments evoked vintage military attire, it becomes clear that the collection was attributed to powerful men with each garment defining shape and form through an emphasis on shoulders and cinched waists. Prada labelled the garments as 'Uniforms of Reality' being crafted with leather and silk to establish this hierarchical essence.
The aesthetic called for all things collared, from bomber jackets to double breasted coats. In our eyes, it essentially established the making of blazers and coats as fitting under couture rather than outdoor. We particularly loved the use of fury mohair armbands, concealed buttons for a sleeker look, and hourglass silhouettes not often seen in menswear.
It's safe to say Prada has outdone themselves in the case of male fashion this year.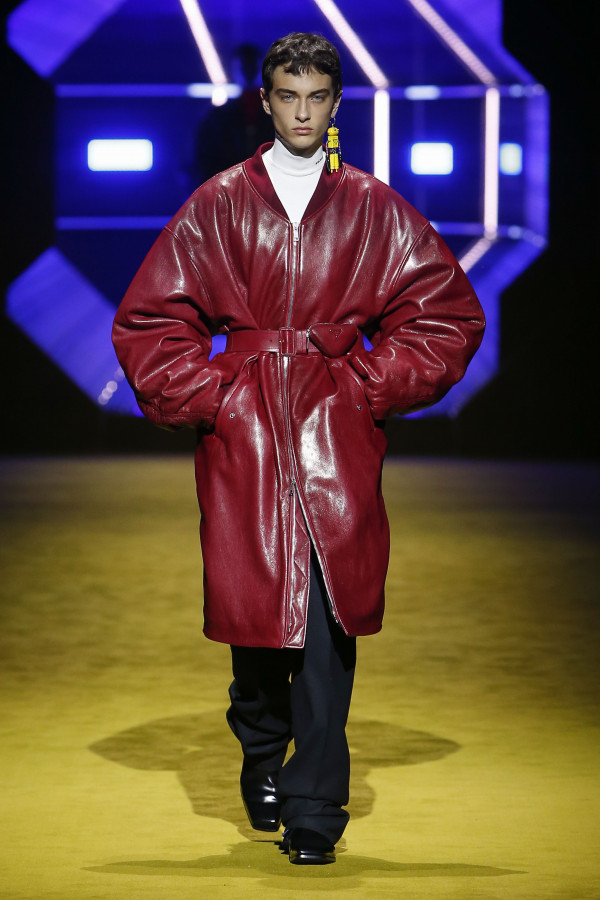 The brand's intention of the range this year, was to give the wearers a sense of importance, merely through the powerful aura the clothing creates.
After the show, Prada explained: "We were thinking about meaningful fashion, pieces that make sense. Clothes that make people feel important." They added: "The collection celebrates the idea of working—in all different spheres and meanings. It is a practical, everyday thing. But here, you are formally important. You are not casual."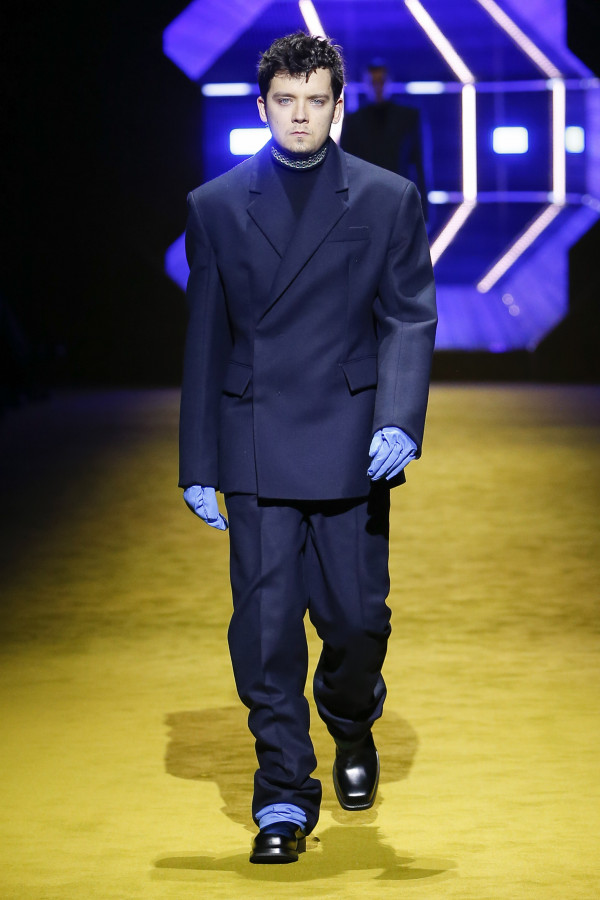 Too good to be true, 'Sex Education' star in blue.
The architecturally unique venue was made futuristic as the models appeared through a holographic tunnel before striding down the runway. This season's fashion playground was designed by architectural studio AMO to encompass a movie theatre environment.
The perfect theme for a show starring A-list actors in suits.
It is still up for discussion as to if furry arm pieces and hourglass shaping is the new business chic for the worldly men of 2022, however, with names like Asa Butterfield strutting these new trends in front of the masses, Prada is off to a good start.