Remix explores fashionable NFTs, augmented realities, crypto and gaming
Would you purchase clothes that don't exist? How much would you be willing to pay?
The world of fashion is heading in an all-new direction of creativity, using technology to expand into the virtual online universe. High-end brands have begun to explore the virtual sphere, forging fashions' new future by creating out of this world experiences through NFTs, augmented realities, and computer gaming.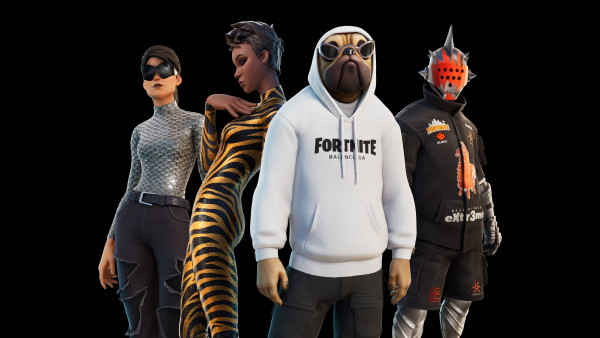 What we wear says a lot about who we are. Clothing adds definition and purpose to our lives, touching everybody, daily. Fashion is an integral part of all cultures and lifestyles, demonstrating creativity and expression. However, there is no denying that fashion is a $2.5 trillion industry, driven by a profit motive. For luxury brands, the metaverse is a newly created, lucrative channel to reach new customers and attract the next generation (Gen Z) through the creation and selling of virtual fashion. In essence, screen wear is the new streetwear, with brands such as Adidas, Prada, Balenciaga, Gucci, and Dolce & Gabbana being at the forefront of this ever-expanding virtual world.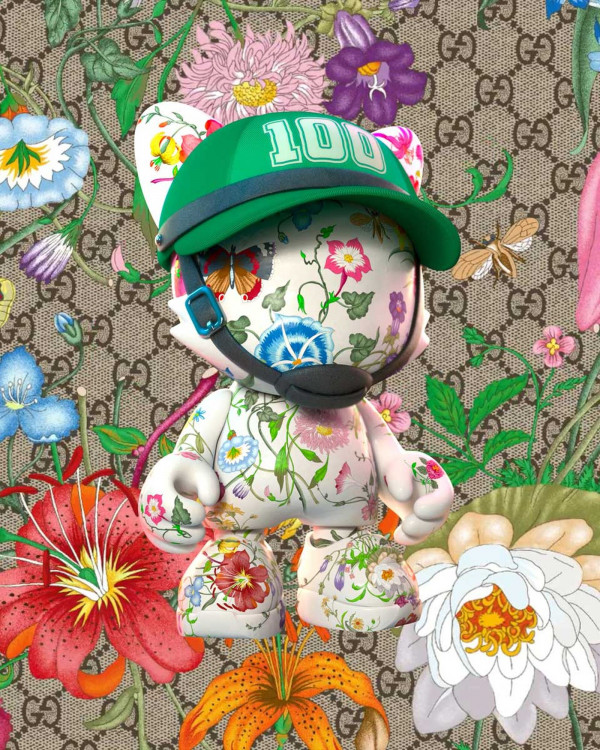 Within the metaverse, NFTs (non-fungible tokens) are essentially unique digital files that are beginning to hold great value within the online space and can be purchased with cryptocurrencies. Haute couture brands are minting NFTs as virtual fashion items within the virtual world. The metaverse is meeting this growing demand in virtual realities (e.g 3D game worlds) and augmented realities (e.g digital showrooms) which the fashion sector is infiltrating and beginning to make it their own.
The luxury brands who are indulging in the metaverse have the ability to expand their market by 10% by 2030, according to the investment banking firm Morgan Stanley, bringing in more than $50 billion in additional revenues. But what exactly are they selling?
Adidas and Prada have collaborated with digital artist Zach Lieberman to create an NFT community project that enables the public to contribute to large-scale digital artworks, while earning money for their contribution. It is titled 'Adidas Originals For Prada Re-Source', and is claimed to be inspired by Adidas' and Prada's new Re-Nylon collab, a collection of high-end athletic wear that is made with recyclable materials. The NFT project will collate 3,000 community sourced artworks into a single patchwork piece of art that is overlaid on an Adidas for Prada campaign image. The final NFT will be brought to auction on SuperRare, a trailblazing marketplace for selected NFT artworks. The sale will donate the majority of the proceeds to Slow Factory, a nonprofit that works to create education driving meaningful solutions and inclusive communities. Adidas and Prada are splitting the proceeds of the NFT sale, with Slow factory receiving 80 percent, Zach Lieberman 5 percent, and the remaining 15 percent is to be shared between the participants who created a tile (after the auction fees).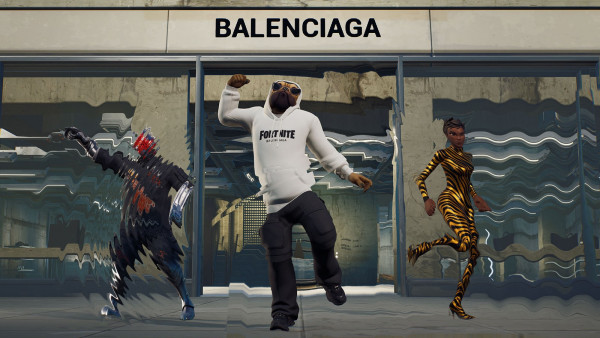 Unlike Adidas and Prada's philanthropic project, brands such as Balenciaga, Gucci, and Dolce & Gabbana have been seen to take the more directly profitable route in the metaverse. Balenciaga launched Fortnite "skins", with the online game priced at 1,000 V-Bucks (the Fortnite currency), while Gucci sold a Dionysus purse for 350,000 Roblox (the Roblox currency), in another online game, which is equal to around $4,100 and is far greater than the price of the bag in real life. Another luxury brand founding fashion within the metaverse is Dolce & Gabbana, which auctioned a nine-piece collection of NFT's in 2021, one particular item within the collection sold for $5.7 million; a digital tiara that was made with "gems that can't quite be found on Earth".
A new trend within the screen space is people merging their real-life purchases with screen wear, and as our lives become increasingly more online these pivotal brands are making their mark on the wallets and wardrobes of all those who game. For these leading fashion houses, making a profit through the metaverse is elementary, with little production costs and an influx of royalties that are collected after each item is resold. This is dawning the era of dematerialization of fashion which is beginning to change the fashion world as we know it.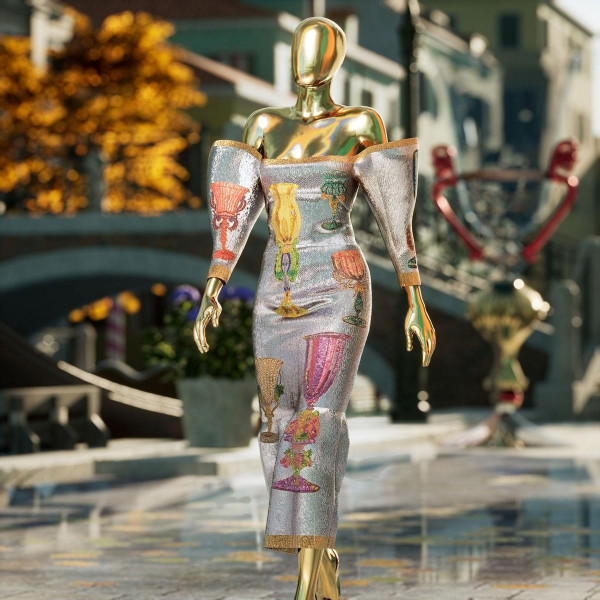 Metaverse enthusiasts encourage people to break down the distinction between the physical world and the virtual world, believing that the internet is breaking free from this two-dimensional barrier into one stage of consciousness. For fashion, this means there should be no barriers to one's creativity, with the ability to defy gravity, create a dress that is wildly on fire, or form a digital experience through any piece of clothing. Dimension's managing director and co-founder Simon Windsor states: "you can forget the laws of physics in the metaverse". However, many believe that the process of fashion creation generates beauty from elaborate ideas that come to physical life through a garment's production. From the process that begins with sketches to the creation of haute couture. Essentially, suggesting that virtual fashion creates a loss for the sector in the name of beauty. Dior's creative director, Maria Grazia Chiuri has expressed her dislike for the expansion of fashion into the metaverse stating: "I'm not interested in this moment, it's more important to speak about humanity. I'd like us to be more together and support each other, and put value on work. Probably, I'm a little bit old-fashioned, but I'm more interested in the real thing. I prefer to spend time with real people."
Whether the expansion into the metaverse is tainting the beauty derived from fashion production or not, the introduction of virtual fashion is undeniably recalibrating fashion today, blurring the line between physical and virtual worlds. Virtual fashion is soon to be ubiquitous, and it is all thanks to the brands of haute couture.