Prada expands its Re-Nylon collection to ready-to-wear fashion
The Devil Wears "Re-Nylon"! Prada's most recognisable textile has expanded once again offering ready-to-wear, footwear and accessories for both men and women.
Last year, the signature nylon textile was brought back to life with a "Re-Nylon" capsule bag collection. Fashionmongers couldn't get their hands fast enough on the re-worked accessories and we expect nothing less for this expansion. Today, Prada has regenerated the sustainable textile into ready-to-wear for the first time. The luxury brand's 2020 "Re-Nylon" clothing pieces intermix silhouetted sportswear with timeless luxury.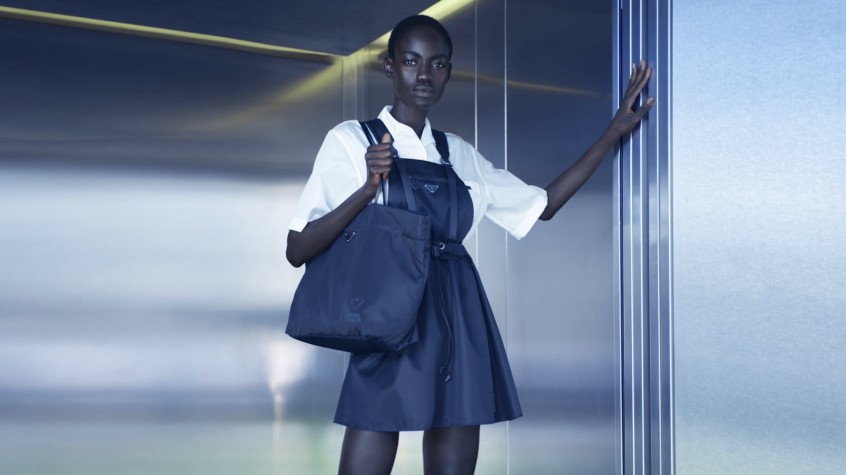 Alongside these wardrobe essentials, the brand has integrated features of the signature 1984 Prada backpack into garments. Think a timeless black pinafore dress reworked with buckle straps or a lightweight shirt dress fronting the humble Prada triangular logo. These are wardrobe staples that won't suffer the loss of quality when you pull it out of your closest 20 years later for another Prada nylon revamp.
For more than four decades we have been blessed with the brand's exclusive footwear and again, for the first time, Prada has released the "Re-Nylon" footwear including low and high-top sneakers and combat boots. Miuccia Prada, the head designer, has also expanded her offering of accessory designs to include hats, belts and multiple bag silhouettes for men and women. These styles will follow on the trend of belt-bags, cross-body styles and an archival Re-Edition style drawn from 2000.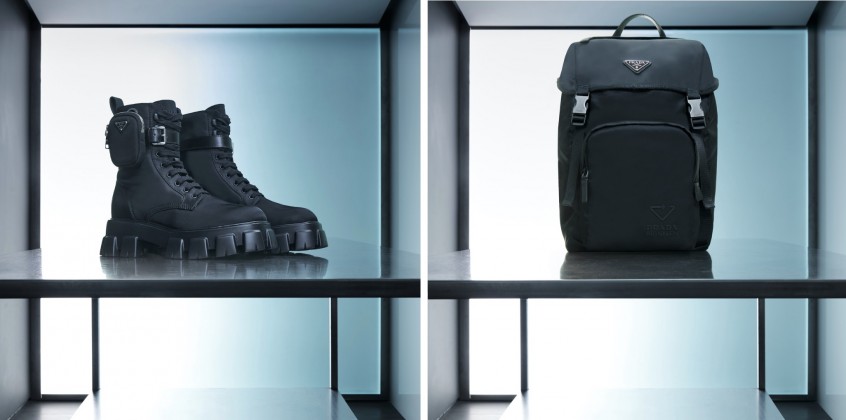 Amongst the assortment of accessories, Prada's backpack cult status might weasel its way back into the fashion world as more iconic re-edition sack's hit store shelves. Each item in this collection is detailed with the Prada logo that has been cleverly reworked as a triangular looping arrow, a symbol of the everlasting life of "Re-Nylon". The "Re-Nylon" range is crafted from ECONYL yarn manufactured entirely from recycled plastic collected from oceans, fishing nets, landfills and global textile waste.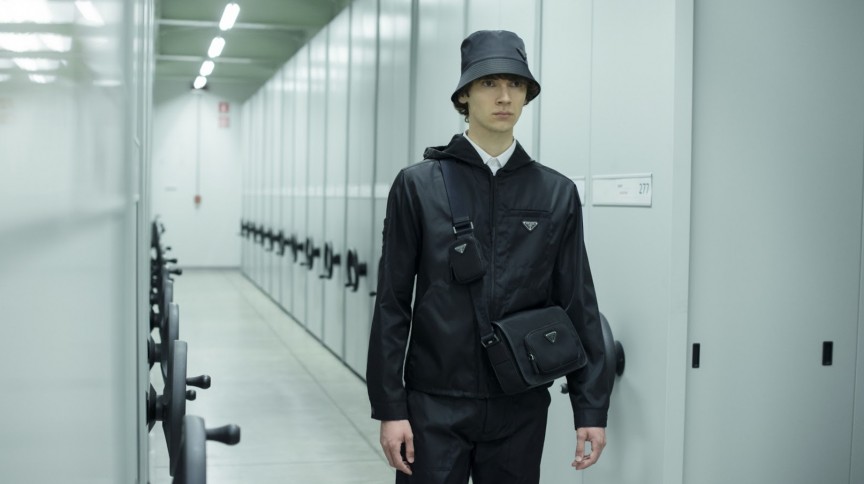 Not only does the expansion represent Prada's commitment to sustainable fashion, but the ECONYL yarn also contributes to reducing global warming by up to 90% compared to the use of virgin nylon yarn. By the end of 2021 Prada's sustainability focus is to convert all of their virgin nylon into regenerated nylon.
The collection is now available in Auckland's Prada store and online as well as selected retail partners.