Prada are flexing with the Fall/Winter 2023 Menswear fashion show
Forget powercouples... Miuccia Prada and Raf Simons are the ultimate powercolleagues.
Inside the Deposito at Fondazione Prada, the Fall/Winter 2023 Prada menswear collection was paraded as an exploration of the fundamentals of fashion.
The raw show space itself, a concrete shell of the Fondazione became a morphing canvas with its radically rising ceiling that slowly transmutes the space from intimate to grand. This clever change in scale in turn shifting guests perspective of the clothing within.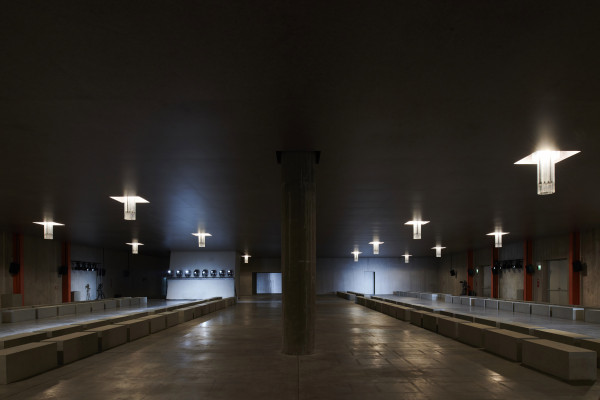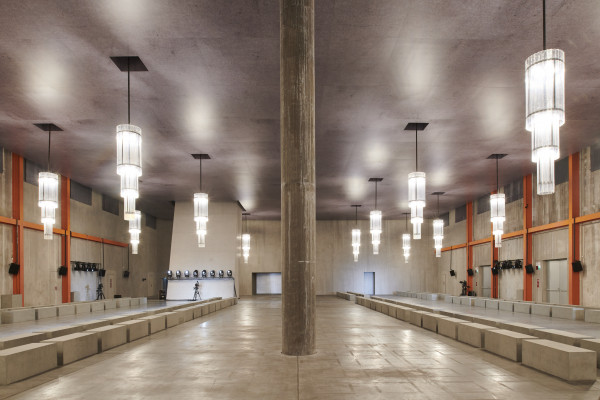 But LET'S TALK ABOUT THE CLOTHES, and in particular, the COLLARS... what really made the show was the exaggerated pointed shapes nestled crisp against bare skin. They packed a colourful geometric punch.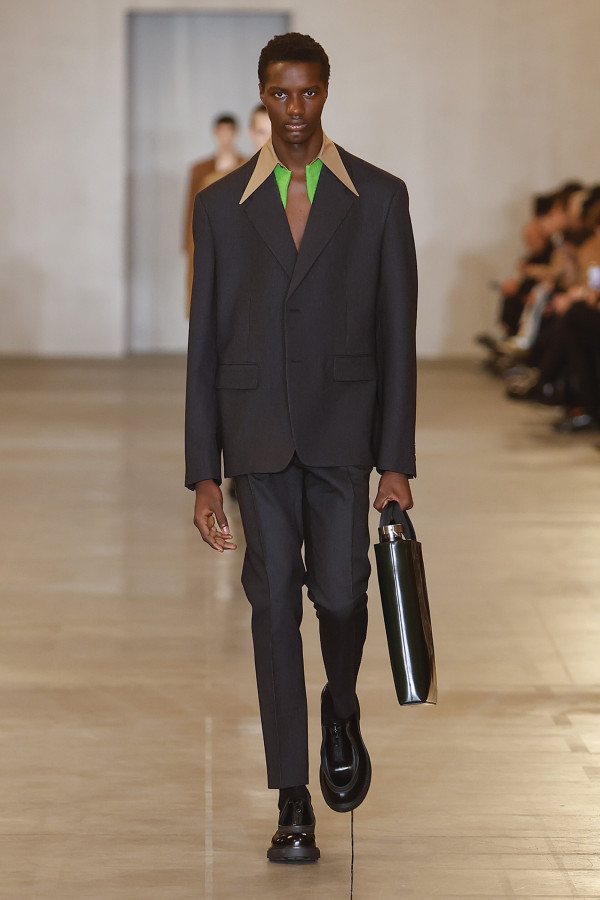 This is what reinventing seasonal shapes is all about. An playful elongated take on the Prada triangle, I immediately thought, why hadn't collars looked like this before? Will I ever be able to look at a regular shirt collar and be satisfied again?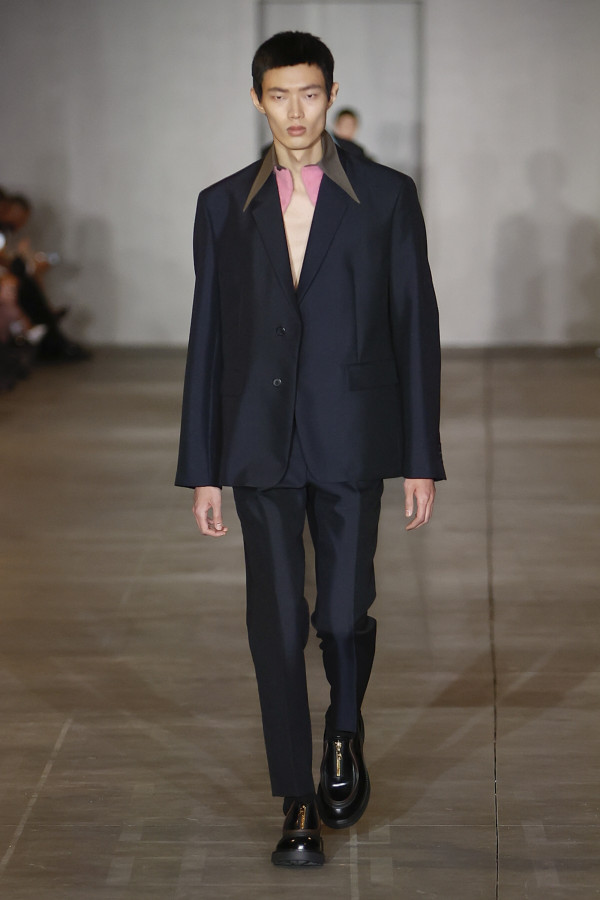 When I could draw my eyes away from the collared cool factor, I noted the simplicity of the remaining looks carried ideological fragments of Prada's heritage but with a reductionist approach - sharp tailoring, graphic shards of knitwear and poignant prints.
This show was just another reminder that Prada gets better and better each collection.