Poolside Report: These are the cutest bikinis for summer
"Party in the city where the heat is on, all night, on the beach till the break of dawn, Welcome to New Zealand, Bienvenidos a New Zealand"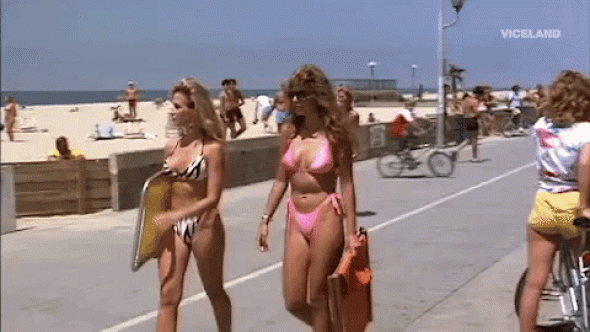 If you didn't sing that in Will Smith's Miami voice then I must applaud you on your self-control. But Will is right... the heat is well and truly is on, with New Zealand expecting a very sticky and humid summer. Reports all point to above-average temperatures being felt throughout summer across the country.
Here's the graph to prove it...
The main consequence of this spike in temp? Bikini's will go from being your once-a-weeker to an all-dayer type of wardrobe staple. That's a consequence we gladly welcome.
Besides being amateur weather reporters, Remix also know a thing or two about fashion and lucky for you we recently shot some of the countries chicest swimwear, including local Kiwi-born swim brands Moontide & Piha, in the Summer Solace edition of Remix magazine. Styled by Remix Editor Amber Baker and captured by photographer Mike Rooke, this resort luxe editorial will give you the poolside report..
ANIMAL PRINT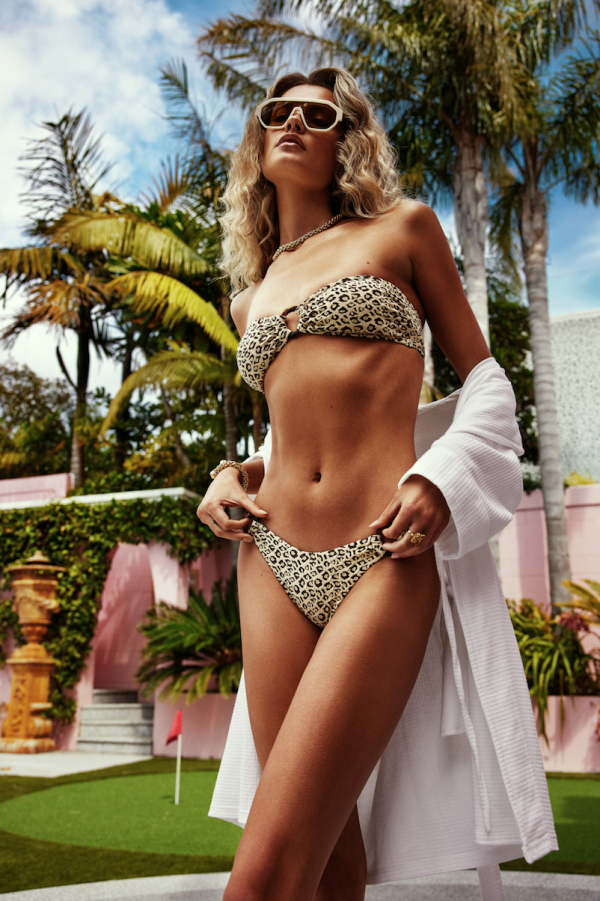 Juliette Perkins wears Piha bikini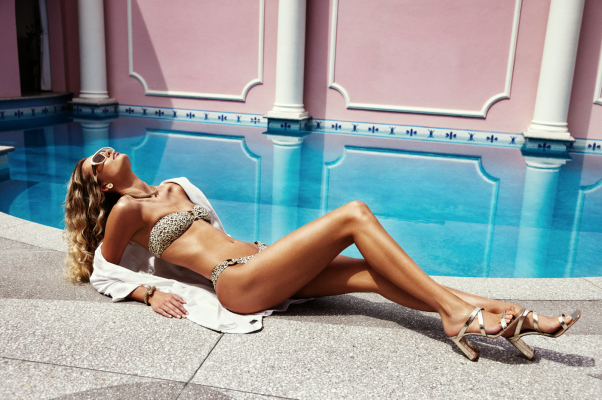 Juliette Perkins wears Piha bikini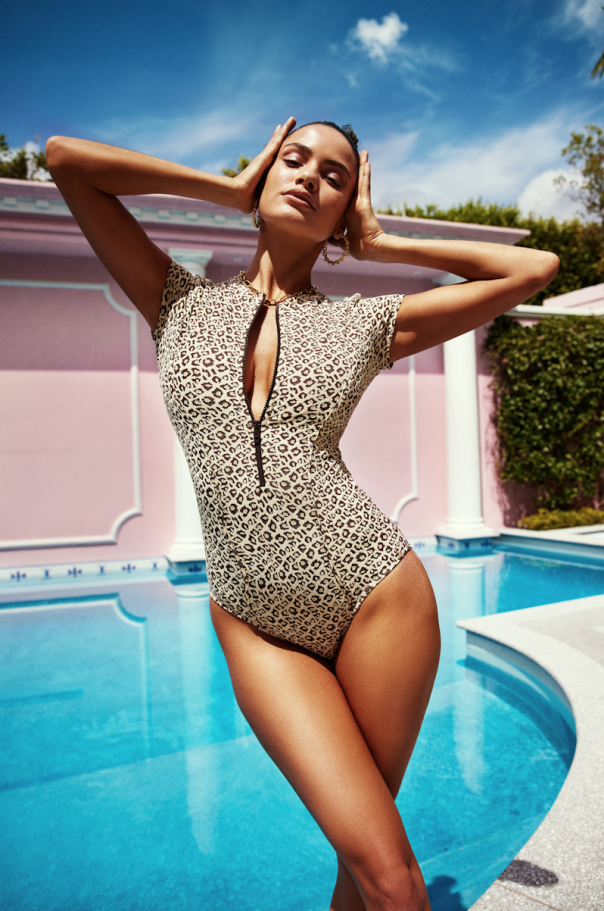 Nayara Lima wears Piha swimsuit
According to swimwear designers, when it comes to kini' trends there seems to be a generational divide. While the brave Gen Z generation are unafraid and keener than ever to make a statement with racy cutouts, blindingly bright neon colours, sparkly bikinis and dangerously high but flattering leg cuts, millennials are favouring more modest designs in animal prints and subtle patterns, which have seen a steady growth in demand since the beginning of the year.
Reserach by Lyst.com's data team, who ran a study of 5 million online shoppers worldwide, determined that "sporty long-sleeved swimsuits and swimming shorts have been benefiting from a strong rise in searches, while high waisted bikini bottoms remain amongst some of this season's most sought-after styles."
BLACK IS THE NEW BLACK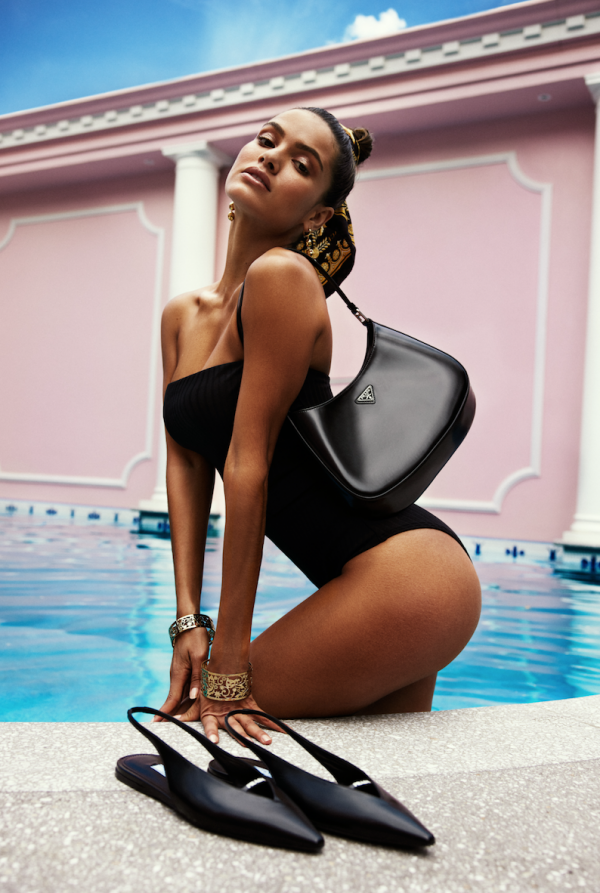 Nayara Lima wears Moontide swimsuit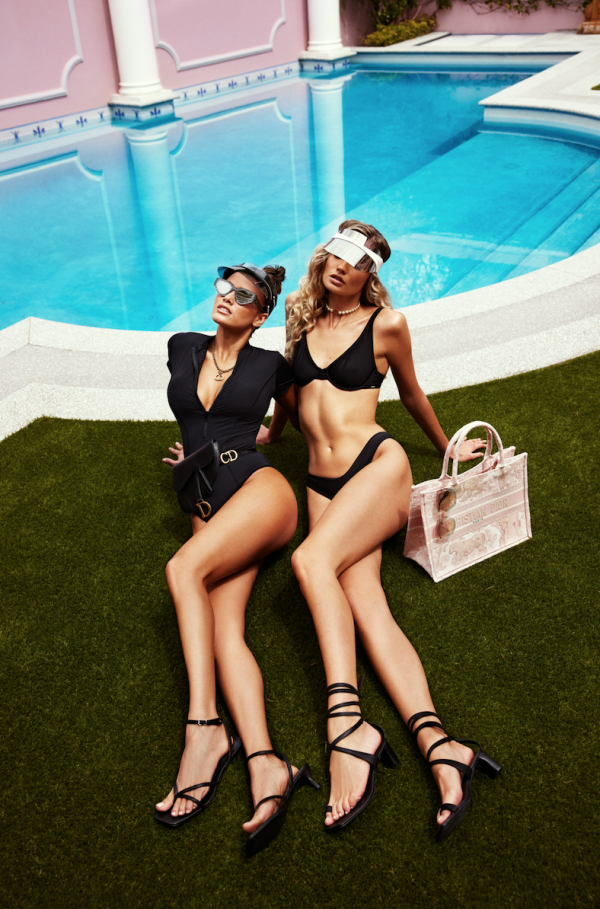 Nayara Lima wears Moontide swimsuit, Juliette Perkins wears Piha bikini
NEWAGE FLORALS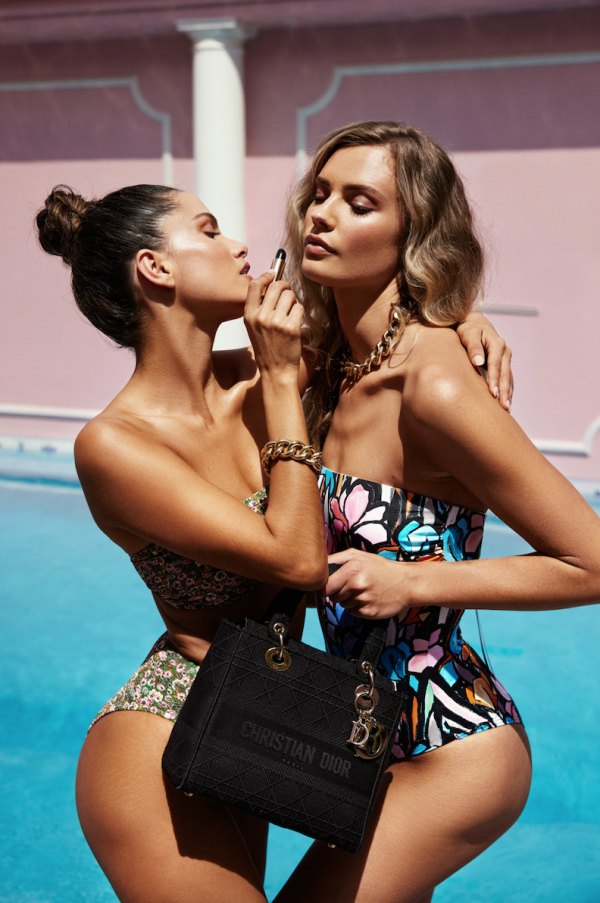 Nayara Lima wears Piha bikini, Juliette Perkins wears Moontide bikini
Kiwi brands Moontide and Piha happen to offer ranges that cater to all from your bold Gen Z gals and Millennials, to your slightly more modest Xennials and even Generation X women. There is literally something for everyone.
Piha's new energetic collection features pieces perfect for the Gen Z, like the 'Nomadic Girl': a playful paisley with touches of fresh denim blue and white. With tassels, bows or frills paired with some Daisy Duke cut-off's, this kini is heading straight for the prairie. To cater to everyone's tastes, they have mixed up the shapes from cheeky-sexy with the new on trend V-pant or maybe you prefer active chic? Then go for the likes of the High Neck Crop.
Moontide's range caters more to the Millennials and above, with a leeeettle bit more coverage, without sacrificing sex factor. The Moontide Floral Canvas Bandeau Bikini One Piece swimsuit Juliette wears above is a perfect showcase of figure-flattering shapes the brand is known for.
Ready for your hot girl summer?
Head to moontide.com & pihaswimwear.com for all your swimwear inspo cool down in the cutest kit.