Our interview with Jenny Joblin of Federation
Iconic Kiwi streetwear brand Federation has been through a rebirth of sorts recently. Now with a new team and a triumphant return to New Zealand Fashion Week the brand is stronger than ever. Founder and Director Jenny Joblin talks to Liv McPherson about her journey rebuilding, redesigning and reviving Federation.
SO THE LAST COUPLE OF YEARS HAVE BEEN VERY EVENTFUL FOR YOU...
Yes! It has been a rollercoaster and I feel so good now it's come to a destination. This year I became the sole owner of Federation [Jenny founded Federation in 2000 with her former husband]. We've been through liquidation, but I purchased the business back from the liquidators on my own, at the cost of everything I had. It's not something I would wish on anyone, but in the end it was the best and only decision that could work for the brand. So many people in the fashion industry have said to me; 'Jen – this could have happened to any of us'.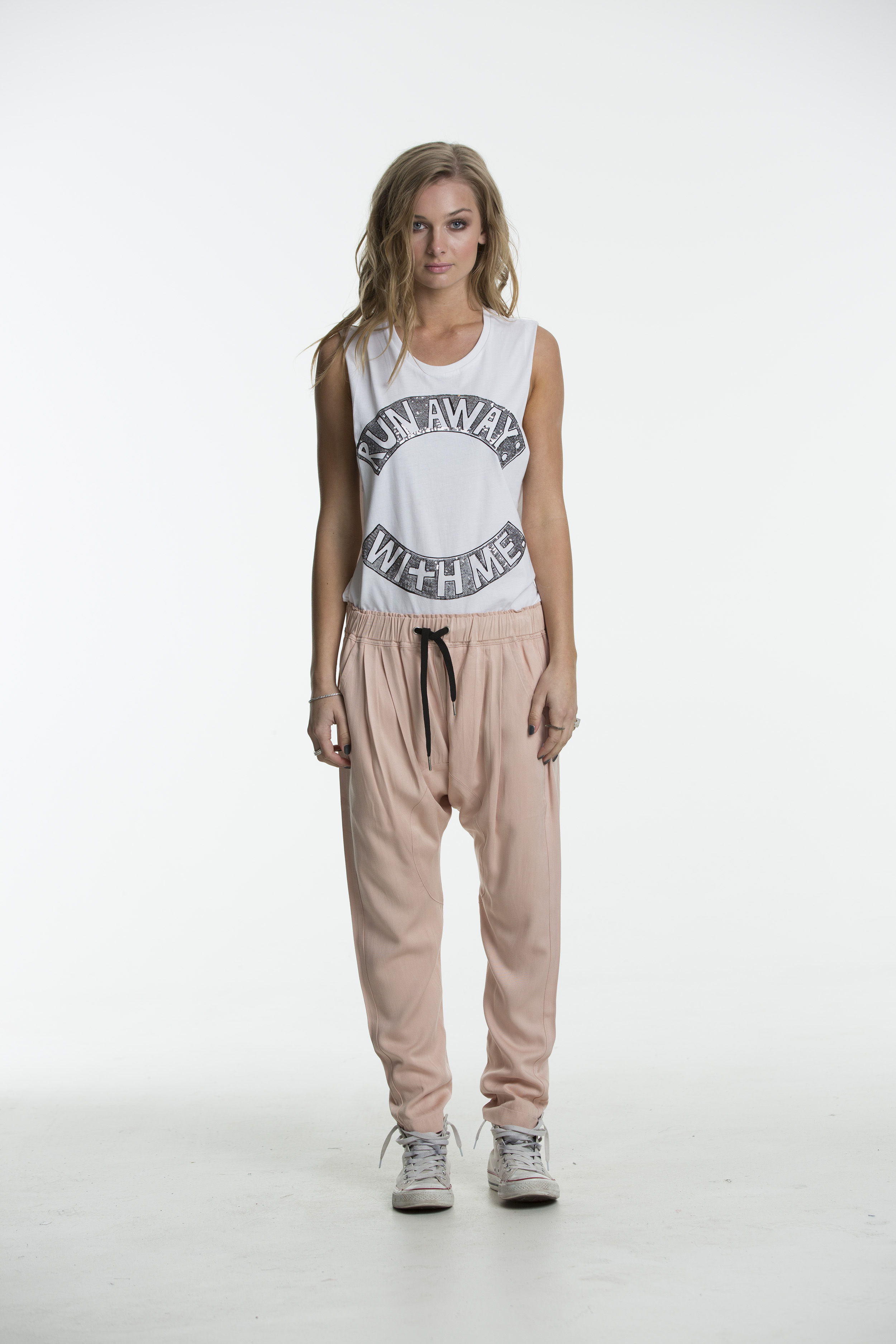 WHAT WAS THAT PERIOD LIKE FOR YOU?
Federation has been my life for 16 years. I did a lot of soul-searching - it was talking to some really wise people in the industry who'd had similar experiences that made me realise the value of what we'd built up over the years. And getting feedback from everyone who has so loyally supported Fed and has so much love for the brand. Then I went; 'This is worth saving, I've got to give it a go.' I felt a new energy after that. I could put in place a new team of people and have that full autonomy and creative control. We're all committed to the same vision.
SO HOW HAVE YOU RE-EMERGED? WHAT DOES FEDERATION LOOK LIKE NOW?
Well, we have this unreal team now – me, my husband Ben, who is our general manager and designs a lot of the menswear, and a solid combination of old and new staff. We have a brand new flagship store and warehouse space, and what I feel are probably the best new ranges coming out that we've ever done. Ben was saying to me the other day, 'it's so good to see you excited about it again.' Moving forward, I want to stay really true to the brand, but it's like giving Fed paddles – a defibrillator – and adding a whole new dimension. Having the new premises too - it's so nice to have a fresh start and a blank canvas.
FEDERATION IS BACK FOR ITS SIXTH NEW ZEALAND FASHION WEEK APPEARANCE THIS YEAR. HOW MUCH HAS THE BRAND CHANGED SINCE YOU FIRST TOOK PART IN NEW ZEALAND FASHION WEEK IN 2002?
At our first New Zealand Fashion Week, we took part in the 'new generation' category of exhibitors. When we started, streetwear was pretty dire. Like orange teflon on pants and a whistle kind of thing. We didn't call ourselves 'streetwear' back then because of all those connotations around it, whereas streetwear now is everything I love, and I think Federation has helped to change the landscape of local streetwear. What hasn't changed is that I've always loved designing garments that have a point of difference, but are still comfortable. The juxtaposition has always been really important to me. I like that balance of having beautiful designer-quality clothing mixed with an edgier street ethos - strong but beautiful designs which are cool but also very quirky.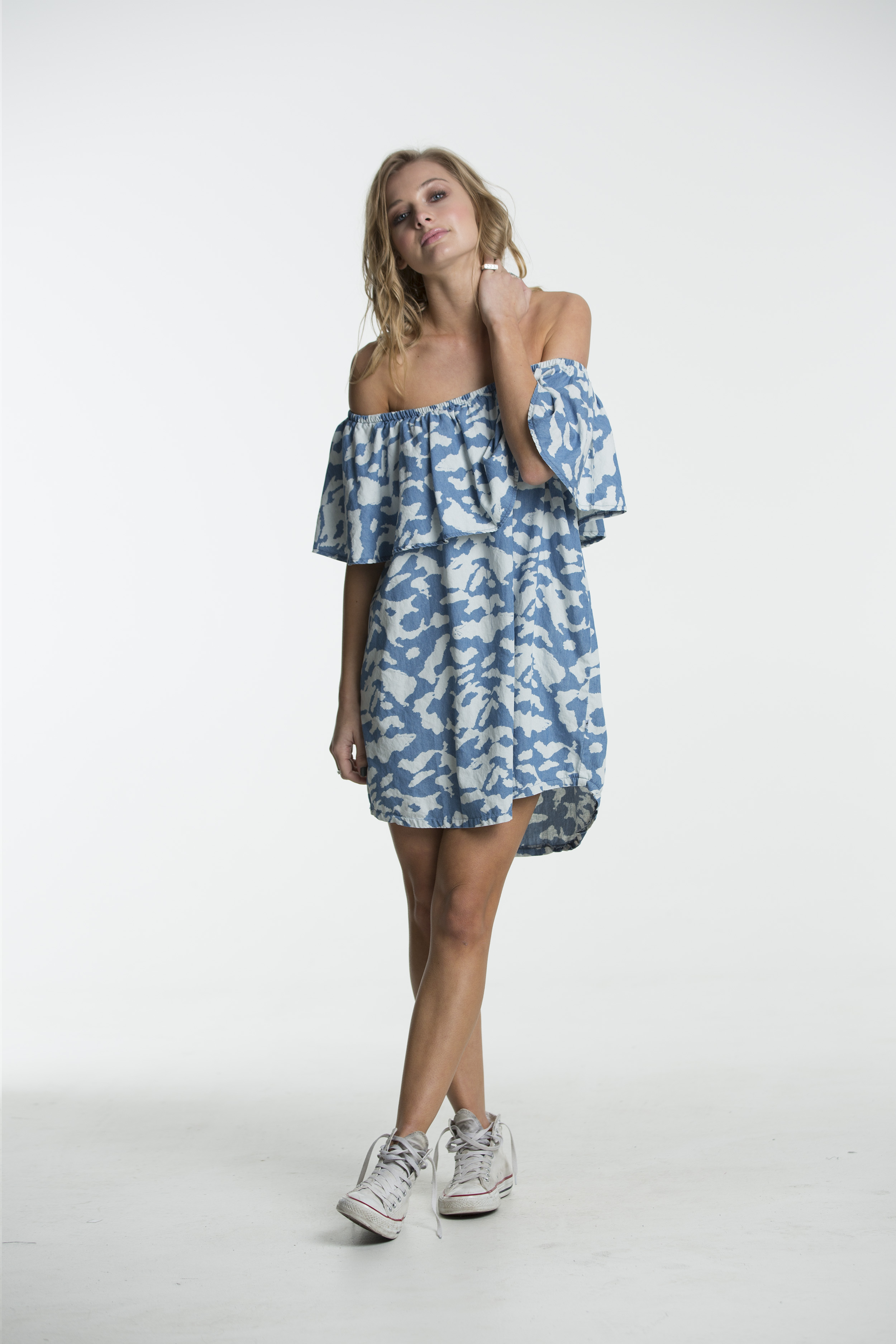 WHERE DO YOU GET YOUR INSPIRATION FROM?
I love having such a massive archive of collections, I have so much Federation heritage to draw from – cuts and styles that have worked really well. A lot of it comes from a train of thought that I'll take as far as I can. For example the winter range – I was thinking about birds and bees and playing with those illustrations. Then it became birds versus bees, and I spray-painted some verses around it. So it's often that play on taking something to a stronger, edgier or more controversial place.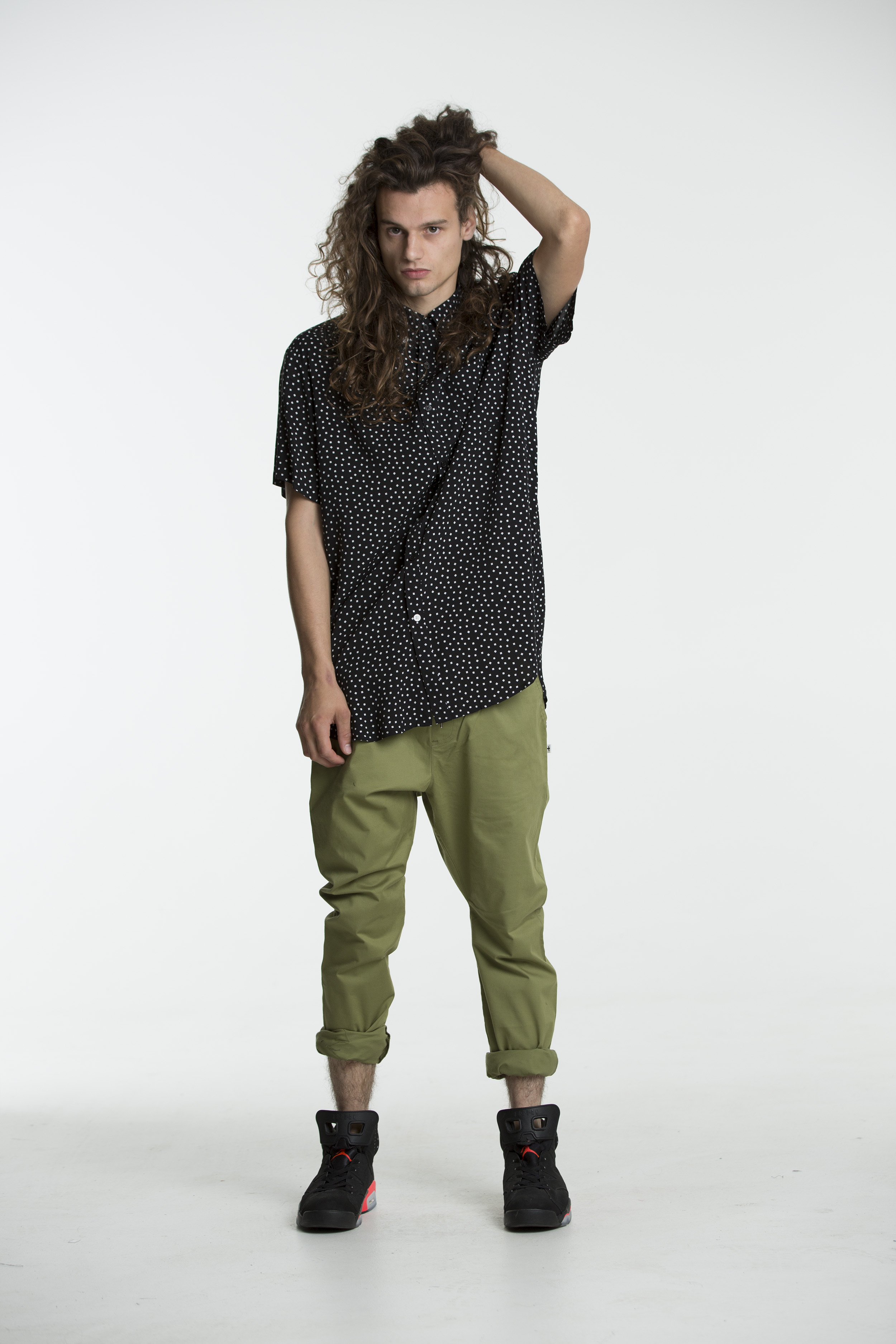 HOW DO YOU FEEL YOU HAVE EVOLVED BOTH PERSONALLY AND PROFESSIONALLY?
I'm grateful because I've been left with a strong foundation and really good people around me, who I love and appreciate beyond words. Most of my 20s and early 30s were so hectic and I was trying to do everything myself, but now I feel so rebuilt. I have an amazing husband, and children that are everything, incredible friends. I know how to delegate, and focus on being creative. I feel super blessed to have such rad expression of my creativity, and it excites me to look forward again. I just want to keep making really cool clothes that people love and make them smile.
Shop the collection here.
Words and interview by Liv McPherson