Our fave looks from the Louis Vuitton Women's Cruise 2022 Show
Our fave looks from the Louis Vuitton Women's Cruise 2022 Show
Imagine San Francisco's Golden Gate but pedestrian size and set in an Eastern-influenced Utopian future.
This was the setting for Nicolas Ghesquière's show for Louis Vuitton Cruise 2022.
Angular red arches crafted a brightly lit promenade for the '60's style energy that floated down the catwalk. Ghesquière had apparently known about the location on the outskirts of Paris (a monumental installation by the late Israeli sculptor Dani Karavan known as Axe Majeur) for at least six years. Clearly keeping this up his sleeve for today's big reveal, just another reason to love the creative visionary behind the brand's creative direction.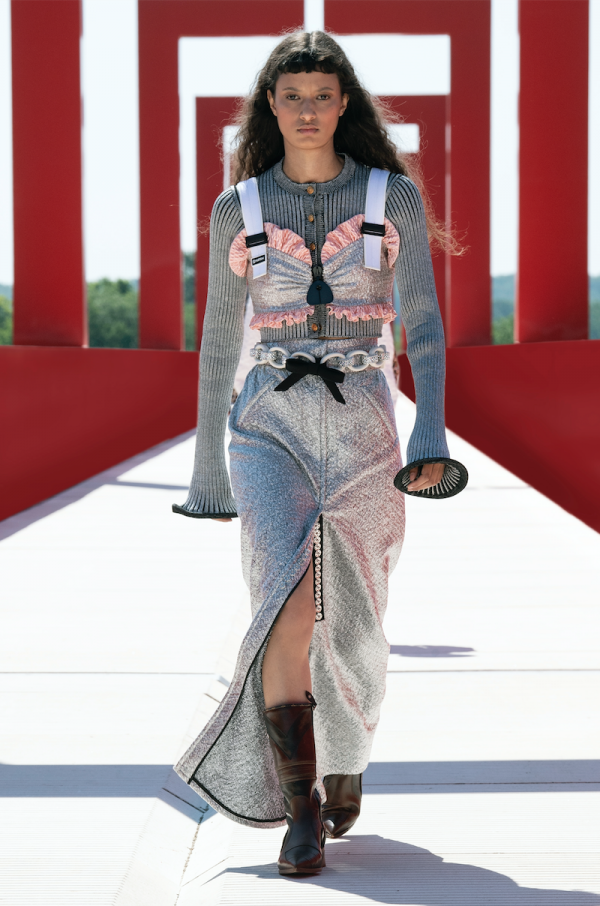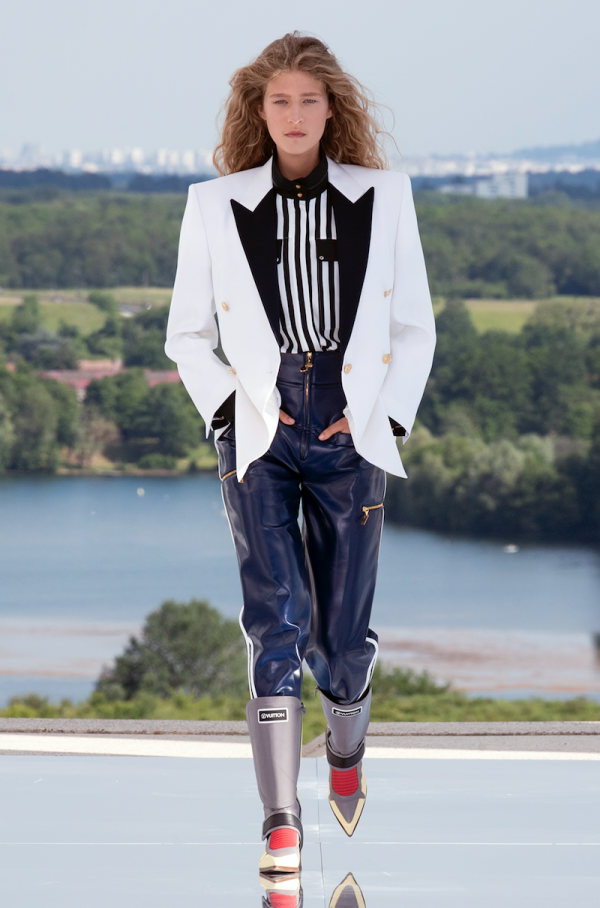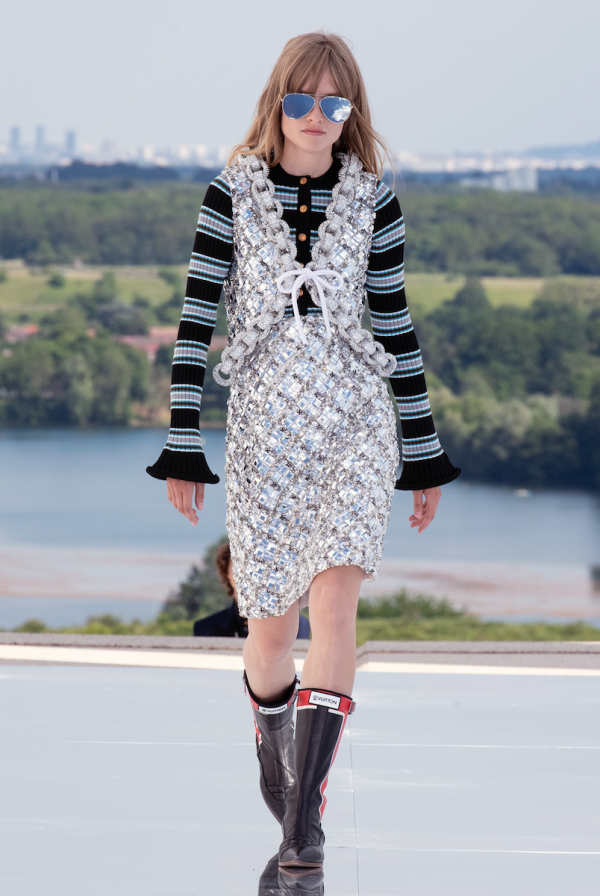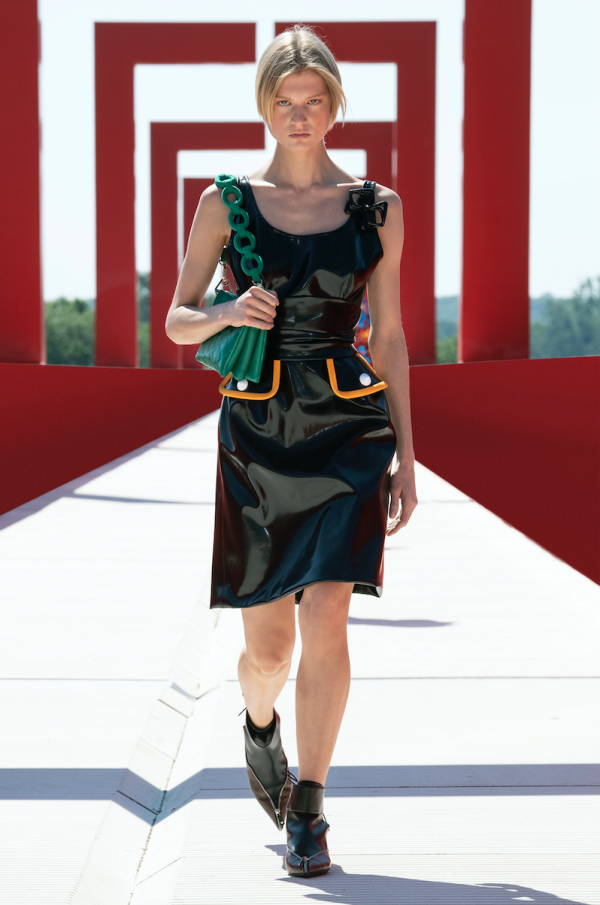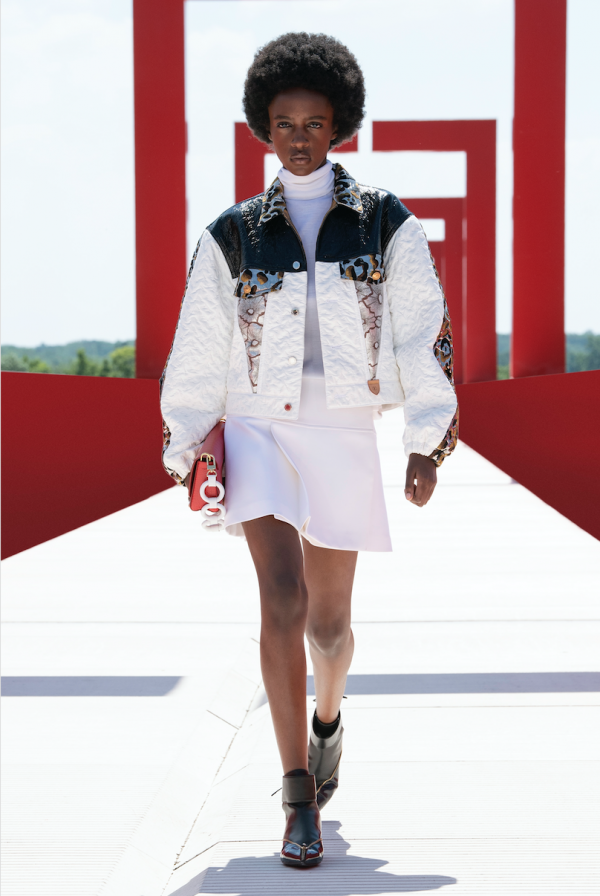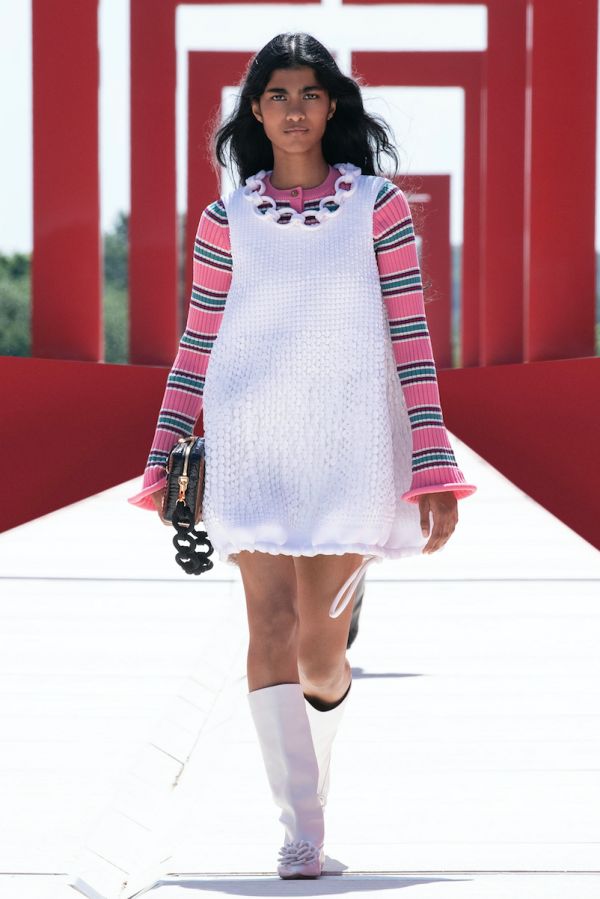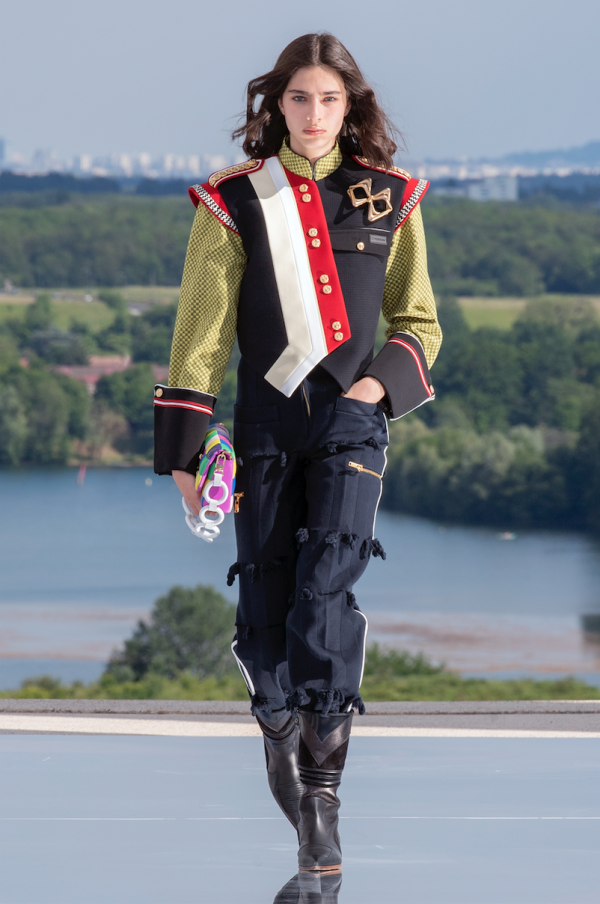 The collection was brave and brazen in its combinations of textures and prints, which could be overwhelming for some, particularly the layering of embellished stone vests over colourful striped knit cardigans.
But that's the beauty of Ghesquière, he's not afraid to step (or at times, leap) outside of the box.